Inkheart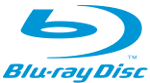 Based on the Inkheart trilogy of novels by Cornelia Funke, this movie is revolves around the first book and centers around Mortimer Folchart who has the ability to draw out the characters of a book into the "real world".
Unfortunately for Folchart and those around him, he unwittingly unleashes a plethora of villains and of course, it's up to Folchart and co. to set the world right again.
Funny enough, Brendan Fraser plays the role of Mortimer Folchart who seems to have been born for this role and even though he has been stereotyped from the Mummy movies, he works quite well as the everyman hero in Inkheart.
So what about the story? The movie begins with Meggie (Eliza Hope), the teenage daughter of Mortimer who is reluctant to believe her father's gift of summoning people from books into the real-world, however she does remember that when she was small, her father suddenly stopped reading to her.
On a holiday to Europe, they encounter a dishevelled man who demands for Mortimer to send him back into his world which causes our hero to change his holiday destination in order to visit his aunt who is played by the delightful Helen Mirren.
Eventually the man they encountered called Dustfinger finds Mortimer and brings with his an assortment of other characters who have been summoned from the book. We also learn that Mortimer has the ability to send real people into books, hence the disappearance of Meggie's mother and from here a strange tale of fictional characters and adventure begins.
With action, comedy and drama, Inkheart is an interesting tale of absolute power corrupts absolutely and how one man and his family must right the wrongs of the past in this entertaining movie that will be loved by children of all ages, more specifically those over ten as some of the scenes are a little frightful.
With some impressive special effects which only compliments the story, the video and audio quality is quite exceptional for Blu-ray and will only make the story just that more enjoyable.
Good stuff!