Starring the spunky Reese Witherspoon and her two leading men, the comedic Owen Wilson and the stoic Paul Rudd, this romantic comedy is written and directed by James L. Brooks (As Good as It Gets) in this feel good romantic comedy. The story revolves around Lisa (Witherspoon) whose almost perfect life is actually not that perfect.
Lisa is actually an Olympic softball player who has been cut from the team which makes her question her life, especially her current romance with Matty (Wilson), a rather immature major league pitcher. It seems that Lisa has become aware of the direction of her life which she doesn't like and her partner Matty is not helping the situation.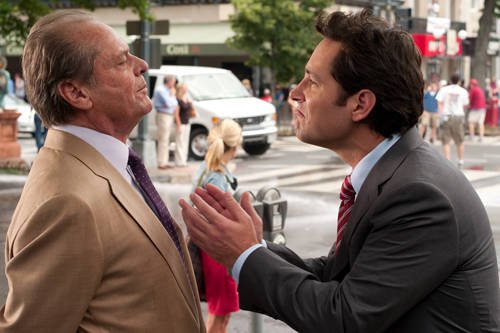 Lisa decides to find love elsewhere which is where George (Rudd) comes into the picture and is the total opposite of Matty. As opposed to the immaturity and flighty nature of Matty, George is actually quite studious and is a businessman but fate throws another wildcard into Lisa's life and we soon learn that George is under investigation for fraud. To compound the situation for George, his magnate father Charles has fired him and we soon discover that he may be the cause of his son's problems... and there goes George's girlfriend too... until Lisa comes into his life.
With a slightly messy plot, there are some true gems in this movie but the biggest problem with the story is that Witherspoon seems a little distant in her role as Lisa. There is some fun chemistry with Wilson and her but when it comes to Rudd, she seems a little off. Owen Wilson is once again cast as the stereotypical comedic man who does provide a few laughs and unfortunately for Rudd, he seems a little left out
The highlight of How do you know for me was Nicholson as Charles who once again portrays a sense of devilish respect around him. He still has it! In this film about soul searching and finding a new direction for your life, How do you know is still an enjoyable film that is is best watched with your partner on a Saturday night!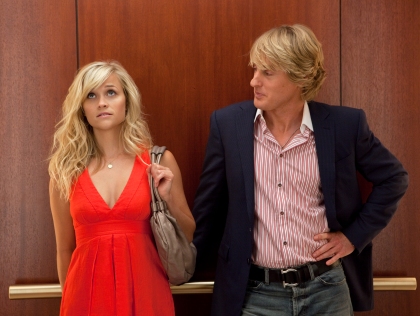 Video, Audio & Special Features
The video quality on Blu-ray is outstanding that supports a video codec of 1080p/AVC MPEG-4 with sharp images, vibrant colours and an overall clarity to the presentation. Add in strong blacks and there is only some grain associated with the video. Audio supports DTS-HD Master Audio 5.1 that boasts extremely clear sounds and great levels. The musical score of Hans Zimmer is the highlight here that really compliments this sometimes overtly complex film.
There is also a wealth of extras included such as the audio commentary by write/director James L. Brookes and cinematographer Janusz Kaminski which is interesting if you like to see how movies are made. Unfortunately for me, it was a little dull and lacklustre. Add in selected scene commentary with Brooks and Owen Wilson, deleted scenes, a featurette about move making, additional scenes, A Conversation with James L. Brooks and Hans Zimmer, Interactive Script Gallery, The George (2 minute featurette on the perfect cocktail) and finally my favourite, the Blooper Reel which are always way too short, Sony once again put more oomph onto their Blu-ray releases.
In the end, How do you know is a charming yet ultimately forgettable romantic comedy that although doesn't try to break the mould of this genre but instead sticks to a tried and true formula. It's cute... just like Reese!