Hope Springs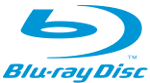 Director: David Frankel
Cast: Meryl Streep, Tommy Lee Jones, Steve Carrell
After thirty years of marriage, it is often easy to become so comfortable that you let the magic disappear. Hope Springs is a film about just that.
Kay (Meryl Streep) and Arnold (Tommy Lee Jones) have certainly let the spark go out of their marriage. They no longer sleep in the same bed, have not touched each other when not being photographed for years and bought a new cable subscription for their wedding anniversary. Kay, without Arnold's knowledge, books the couple in for therapy in Grand Hope Springs. It is here in this picturesque town that they realise how much trouble their marriage actually is in and how much they want to save it.
Hope Springs is a good romantic comedy for older married couples. Although it is still a good watch for younger viewers, older audiences will be able to relate to it a bit more. It approaches marriage in a realistic manner and addresses problems which can become evident after being in a marriage for as long as these people have.
The main fault of the film is that it is very slow moving and actually not very exciting. The number of awkward silences between the two main characters add up and completely slow down the film. Even in the most important and emotional moments, there is no real suspense or feeling that you must know what happens at the end. However, the emotional moments are just that and some scenes, one in particular, can be heartbreaking.
The town of Grand Hope Springs, which was actually filmed in Stonington, Connecticut, is beautiful on screen. It seems to be the perfect place to nurture your relationship and have a romantic getaway.
One can only expect a wonderful performance from Meryl Streep, as she is one of the most consistently brilliant actors ever to grace to screen. She doesn't disappoint here. Even though this role may seem a lot easier than some of the other roles she has undertaken in the past few years, she is still giving her all as a woman who has very shy and has little confidence in herself. She wants to make a change in her marriage, but is terrified of doing anything herself.
Tommy Lee Jones is quite good in Hope Springs. He has the tough façade, but wants nothing more than to make his wife happy and was oblivious to the fact that she was so unhappy. He has some great one liners which are enhanced by his tough exterior. Streep and Jones have great screen chemistry and make a very convincing worn out married couple.
The special features include:-
Five featurettes- An Expert's Guide to Everlasting Passion, An Intimate Look At the Making of Hope Springs, The Passionate Performer, Inside the Perfect Movie Marriage: Meryl Streep and Tommy Lee Jones and The Doctor Is In: Steve Carrell on Doctor Feld

Gag Reel

Exploring The Scene: Alternate Takes

Audio Commentary
The featurettes featuring Streep are great because hearing her speak as herself is like hearing a specialist at the top of their field speak. "The Doctor Is In" is also a good featurette as you get to hear Steve Carrell talk about how it was to appear in a role which is quite unusual for him, and of course, he adds a bit of comedic flair to the featurette. The gag reel is also very funny, especially to hear Jones exclaim "Meryl Streep does not make mistakes!"