Guilty of Romance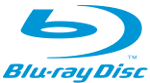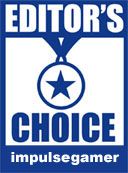 Local outfit Monster Pictures are on fire lately. Their recent catalogue comprises an impressive and diverse assortment of twisted worthies, you can't walk five metres without spotting their distinctive logo in sticker or t-shirt form and their Fantastic Asia Film Festival (this year transformed into the 10-day Monster Fest) has been described as 'a hectic festival packed with blood, boobs and assorted Asian oddness,' which the world certainly needs more of.
Substitute the word 'film' for the word 'festival' in the preceding sentence and you've pretty well described Guilty of Romance, the concluding chapter of Sion Sono's loosely-connected 'Hate Trilogy' which also comprises the madcap Love Exposure and the gritty, blackly comic serial killer masterpiece Cold Fish.
Eschewing some of the zanier elements of his recent work in favour of the singularly unsettling ambience that characterised earlier films such as Strange Circus and Suicide Club, Guilty of Romance
follows 29-year-old Izumi (Megumi Kagurazaka), a bored housewife trapped in a loveless marriage. Desperate to experience some excitement before her thirtieth birthday, she signs with a nude modelling agency. Consumed with desire and fascinated with her newly discovered libido, she quickly progresses to softcore porn and a series of increasingly risky trysts, during the course of which she meets world-weary Kazuko (Miki Mizuno, Carved), a full time university lecturer and part time streetwalker.
I'm not sure if Lolita has been any sort of influence on Sono's work, but his latest outing shares a number of consistencies with Nabokov's magnum opus. Both are multifaceted murder mysteries with psychosexual undertones, and both give away key plot details in their prologues: in Lolita we learn in a roundabout way that the pubescent object of Humbert's desire is dead, and in Guilty of Romance we are informed before their stories begin that both Izumi and Kazuko are on the missing person's list. Thanks to a grisly and quintessentially Sono-esque opening scene we also presume at least one of them has been murdered.
Lord knows I'm no psychologist, but I'd be willing to bet good money that old Sion grew up poor and that one or both parents were aloof to the point of coldness. At any rate a number of his more familiar themes - the vapidity of upper middle class existence, the hypocrisy inherent in institutions such as marriage and religion, the sublimation of passive femininity to dominant masculinity, the destructive nature of the repressed sexual urge once released - are prominently on display, and they have seldom been dealt with so powerfully or as lucidly, by any director, as they are here. Quite simply Sono is on top of his game and has been for quite some time. Only the equally prolific Takeshi Miike, with whom his work shares certain stylistic and thematic tendencies, can rival Sono in the unbridled potency of his imagery and the intensity of performance he musters from his leads.
Audio & Video
Guilty of Romance has been given suitably lavish treatment from Monster and there isn't much to fault on the AV front. The 16:9 anamorphic transfer is crisp and free of grit and artefacts, colours are sharp and the atmospheric cinematography is particularly effective in HD. The DD 5.1 Japanese audio mix is rich and immersive without being overbearing.
Bonus Features
On offer are an exclusive 40-minute interview with lead actress Megumi Kurazaka, and an Audio Commentary with UK film scholar Jasper Sharp. This latter is a particularly worthwhile addition: Sharp's books like Behind the Pink Curtain and his Midnight Eye guide comprise some of the most comprehensive and insightful works extant on the field of modern Japanese cinema, and his commentary track dissects the film and indeed Sono's entire oeuvre in some depth.