Good Will Hunting: 15th Anniversary Edition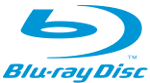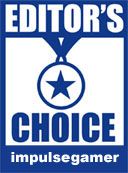 Everyone knows Good Will Hunting is a damn near perfect movie, full of drama and pathos, sentiment and humour in pretty well flawless proportions. Since its appearance in 1997 the film launched the careers of stars and co-writers Ben Affleck and Matt Damon, brought the incomparable music of Elliott Smith to the wider world, solidified Gus Van Sant's reputation as one of the most talented directors of his generation and has been seen at least once by everyone with a pulse. Which is good, because it saves me having to rehash the storyline and lets us get down to brass tacks.
Roadshow's newly minted (and rather modestly-priced at 20 bucks or so) 15th anniversary Blu-ray edition boasts a pristine 1.78 high-definition transfer that is, like the screenplay and performances, a study in understated perfection. The slightest hint of grain is extant, which augments rather than detracts from the film's elegant cinematography, and the DTS-HD Master Audio is similarly subtle, balanced and immersive.
Most importantly the 15th anniversary outing is laden with a veritable cornucopia of bonus features, so much so that it loads slower than any disc I've ever encountered, taking several minutes to reach the main menu screen and a further ten fucking minutes after pressing play before the film finally starts. This is an annoyance to be sure, but the extras on offer provide ample compensation. Included are the lively and entertaining Audio Commentary with Affleck, Damon and Van Sant;; 20 minutes worth of Deleted Scenes; short production and Behind the Scenes Featurettes; the tie-in Music Video for Elliott Smith's song 'Miss Misery' and an Academy Award montage sequence, most of which has been recycled from previous DVD editions. In the way of exclusive HD content there is an excellent hour-long retrospective documentary entitled Reflecting on a Journey: 'Good Will Hunting' 15 Years Later which features interviews with all the main players, including co-lead Robin Williams and director-of-sorts Kevin Smith, who at one point was approached by Affleck to helm the production; a 17-minute recap self-explanatorily titled Matt Damon Remembers 'Good Will Hunting' which is worthwhile enough but covers much of the same ground as the preceding doco.
All up this is a superb set, and a true must for fans: it truly looks and sounds incredible. If Hollywood would take a chance on more films like this instead of pumping out derivative tweeny dross like The Hunger Games or pointlessly remaking Eastern classics like Oldboy and 47 Ronin, the world would be a better place.