Elephant White is an interesting yet at times clichéd action thriller that stars Djimon Hounsou (Blood Diamond) and Kevin Bacon (Mystic River) in a film directed by Prachva Pinkaew (Ong Bak) so you can pretty much guarantee that there will be plenty of action.
The story revolves around mercenary named Church (Djimon Hounsou), a professional killer who has been hired by a father whose daughter has been kidnapped and murdered by a vicious Thai sex-trafficking gang. Needless to say, this doesn't sit too well for Church.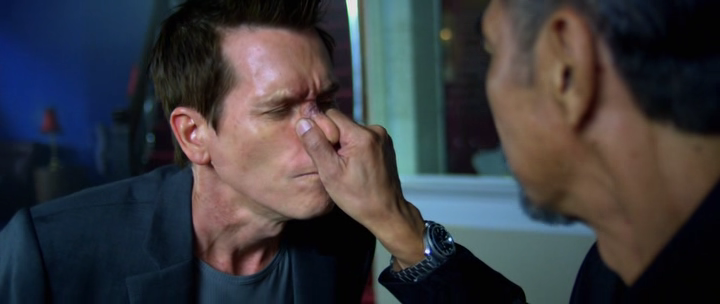 With the help of Jimmy the Brit (Kevin Bacon), a weapons dealer, he leads Church directly to the killers which causes him to fall into in the middle of two warring gangs. As Church investigates, he soon discovers that there were may have been ulterior motives behind his job and given these facts, our shoot first, ask questions later anti-hero goes on the warpath in classic Pinkaew fashion.
The star of Elephant White is Hounsou who really creates a very realistic and powerful character that really makes you want to support him in his extermination of these vile gangs who run the underground sex trafficking of young girls. Bacon is equally impressive as Jimmy the Brit from his perfect characterisation of this British weapons dealer who appears to be only in it for the money.
On Blu-ray, both the video and audio quality is stunning which boasts sharp images, vibrant colours and larger than life sounds. The director makes good use of the surround sound system so when the action commences, your lounge room is soon turned into a fighting ring with sounds of punches and guns blazing. There was some artifacting but for the majority, the quality is quite good.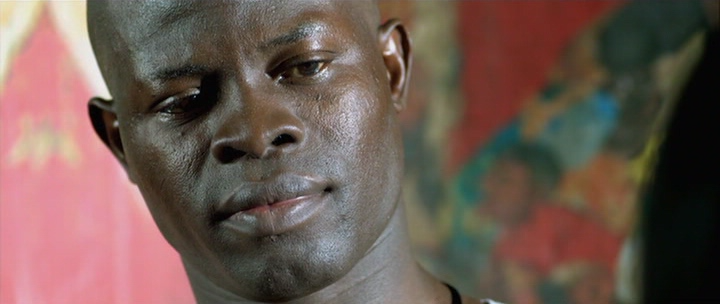 Final Thoughts?
In the end, I actually enjoyed this action romp that surprisingly contained a powerful fact behind its story with that of the heinous sex trade in Asian and Eastern Europe. As Church went on his hunting spree, you really do get caught up in his bloodlust as the emotions of the girls were so real. This may not be another Ong Bak but when it comes to action, it's definitely up there.
Check it out!