Dragon Eyes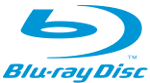 In a lawless suburb of New Orleans, warring drug cartels rule the streets and the hapless citizenry can't do a damn thing about it, pandejo. That is until a mysterious stranger (Cung Le) shows up and begins kicking ass and taking names, fairly often forgetting about the name-taking part entirely. Drawing on the teachings of his prison buddy slash sensei (Jean-Claude Van Damme), the spirited newcomer pits his wits, and his fists, against the best that local underworld kingpin Mr V (Peter Weller, Robocop) has to offer in an effort to clean up the streets and deal with his own convoluted back story to his presumed satisfaction.
Resembling nothing so much as an aging monk in spite of his Bono-esque penchant for trendy eyewear, Van Damme once more displays a vulnerability that nicely counters the testosterone-drenched machismo of his early 90s on-screen persona. But his role is distinctly secondary to that of former kickboxer and mixed martial artist Le, heretofore best known for his roles in Fighting, Tekken and Pandorum, who ably and readily steals the show. A tremendous screen presence, Le's understated physicality is neatly complimented by some first-rate fight choreography and immersive, suitably frenetic camerawork.
Visually Dragon Eyes pulls out all the stops to distinguish itself from its 'shot on digital, sent straight to video' action brethren, and visually it is entirely successful - whatever was done in the post, it worked a charm. Colours are vibrant, the digitally added grain and other filmic effects are entirely suited to the gritty subject matter and the prison sequences rendered dreamlike and emotionally barren thanks to some neat bleaching effects. Furthermore Van Damme and Le appear to relish their roles, as does Weller, who makes the most of his accomplished turn as a baddie with a heart of stone. One or two of the performances are variable, as one might expect, and the sloppy Spanish expletive-laden screenplay could have benefitted from a rewrite or two. But all things considered Dragon Eyes really delivers the goods, and is an enjoyable and surprisingly effective slice of martial arts mayhem.
Special Features
A 10-minute Featurette, containing cast and crew interviews and behind the scenes footage.