Don't be Afraid of the Dark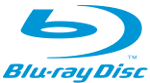 Or of this movie.
I donít know many geeks who arenít fans of Guillermo del Toroís as writer, director or producer; he brings something unique and brilliant to any project that he puts his mind to. I really liked The Orphanage and Pansí Labyrinth was one of the most imaginative films of the 00ís.
Del Toro wrote the screenplay for this adaptation but itís hard to believe since itís full of clichťs and a frankly hackneyed plot that is a mishmash of much better films. Itís true it is full of Australian stars such as Guy Pierce and Jack Thompson but that does nothing except make you shake your head slightly as you run through this tedious and boring exercise.
Filmed in Australia means that we get some Aussie talent being put through the ringer, Garry Mcdonald knocks his own teeth out (good for me as I always hated Norman Gunston) and Jack Thompson gets bitten a lot; although not in a sexy way and not by Garry Mcdonalds teeth unfortunately.
This film is a remake of a 1973 tele-movie which is reportedly very scary. Whilst this has some good elements like a lot of horror movies one thing lets it down. The monster. Youíd think that of all people Del Toro knows enough to keep the monster in the shadows. Oh wait, the ending as well, the ending makes no sense. At all.
Audio: Sony really know what they are doing when it comes to making a Blu-ray. The sound is DTS Master HD 5.1 and even though the movie itself wasnít that creepy the atmosphere that was generated was thanks to the great mix and uncompressed audio.
Video: Itís a great transfer that makes the best of low light scenes and showing off the brighter colors of the pallet that you would expect from a picture that was associated with Del-Toro.
Special Features:
Don't Be Afraid of the Dark Documentary: Separate features on the Creatures, the story and the mansion in the film. Guillermo del Toro, cast and crew talk about why and how they made the film. Brevity is the soul of whit and these special features understand that.