Darktide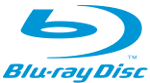 'You have the most beautiful eyebrows. Stunning.'
Thus spaketh one of the creepier protagonists of Halle Berry's new film Darktide, and although I wouldn't necessarily list her eyebrows amongst her more salient features I must likewise confess to being a fan of Ms Berry's considerable physical attributes. Not that I was interested in her latest cinematic venture for entirely base reasons, you understand, but the prospect of seeing the seemingly ageless beauty lounging around a trawler in a succession of skimpy bathing costumes was not an entirely unwelcome one. She's fucking 46 years old by the way, and looks about 30 here. Whatever she's taking I want some, and I don't care what it costs.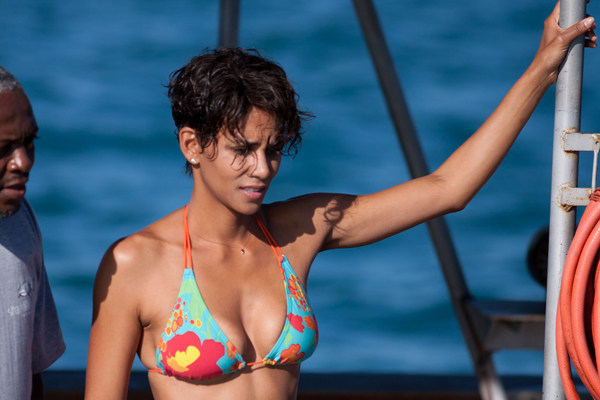 Darktide (or Dark Tide, depending on which source you consult) sees Berry star as shark expert Kate Mathieson, who along with her husband Jeff (played by smouldering Frenchie Olivier Martinez) hosts tours of South Africa's notorious great white breeding/feeding ground Shark Alley. She also fearlessly swims amongst the tooth-filled monsters for fun, a habit that has earned her the sobriquet of 'shark whisperer' but which also costs Kate the life of a beloved fellow diver when the crew fail to indulge in the usual safety precautions, or any precautions whatsoever for that matter.
Being neither an oceanographer nor a shark expert I can't confirm whether any of this is standard practise, but in the film's prologue we see Kate and her buddy Walter frolicking amongst some white pointers without a care in the world, indulging in horseplay, patting the sharks and grabbing onto their tails and so on, as though they were playful little puppies and not the animal kingdom's most notorious killing machine. I also very much doubt that the safety officer of such a vessel would be facing away from the water listening to his headphones while two of his crew members are immersed in shark infested waters, and Jeff must have been in the boat's cabin snacking on a baguette at this point because he seems to just disappear entirely from the scene where Kate and Walter are submerged.
At any rate it doesn't matter. Walter ends up becoming a snack himself, and the point is sufficiently made: Kate done messed up, and her laissez faire attitude cost a man his life. She blames herself, and in the intervening year separates from her Gallic beau and ekes out an existence by taking tourists on the odd tour of the South African coast. Jeff wants to win her back and help rescue her from destitution, so he hooks her up with a wealthy businessman (an unrecognisable Ralph Brown of Withnail & I and Wayne's World 2 fame) and his pasty son. The millionaire offers Kate $100 grand to take him on a tour of Shark Alley and let him do a little cageless diving - evidently he's terminally ill, and in addition to taking one last trip to adrenaline town he also thinks the voyage will put some literal and metaphorical hair on the chest of his wimpy offspring. Kate must then confront her demons and yada yada yada. You get the idea.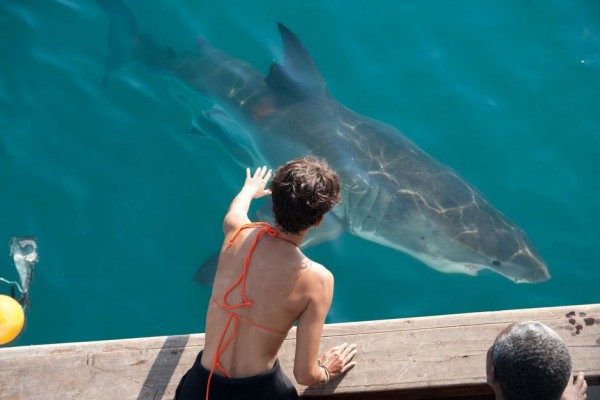 Darktide didn't fare particularly well at the box office, but it is an accomplished and impeccably shot feature that definitely warrants a look. By this point director John Stockwell is something of an expert on films set in or around the ocean: not only did he direct Blue Crush (2002), he also helmed the 2005 Jessica Alba vehicle Into the Blue, which holds the all time record for Sheer Volume of Gratuitous Yet Nonetheless Thoroughly Welcome Jessica Alba Bikini Shots in a Live Feature, a feat unlikely to be bettered in any of our lifetimes.
Olivier, Brown and Luke Tyler (who plays the bullied son) all put in strong and eminently convincing performances, which help elevate a so-so script and a narrative that lags a little in one or two places. Berry also does her best to imbue the film with the requisite gravitas, and those looking for a little bare skin won't be disappointed either - several of the camera angles utilised in the opening scene alone seem designed to titillate, pardon the pun, especially one memorable sequence in which we are treated to a lengthy close-up view of Berry's bikini-clad breasts as she leans over to lovingly stroke a passing shark. At any rate the film has plenty to recommend it, and fans of the three protagonists will find herein some of their strongest performances in years. It isn't Jaws, but it ain't Sharktopus either.
Darktide will be released on DVD and Blu-ray on 23 January.
Audio & Video
Great looking 1080p HD transfer, with some beautifully photographed action sequences and plenty of stunning shots of the incomparable Cape Town coastline, and the 5.1 DTS-HD Master Audio is robust and crystal clear. Bonus points for being in 16:9 too.
Bonus Features
Nada. There's no scene selection menu or subtitles either.