Coraline is a wonderful modern day fairy tale about a young girl who has been forced to move to the countryside with her two rather neglectful yet eccentric parents. Directed by Henry Selick (The Nightmare Before Christmas) and based on a book by legendary comic scribe Neil Gaiman, Coraline is oozing with Tim Burton wackiness in this rather dark fairy tale like the Grimm Brothers. Bare in mind that just about all the tales from the Grimm Brothers featured a similar tone and Coraline is no expectation to the rule, although I would be a little weary for younger viewers to watch this film due to some of the scary chase scenes.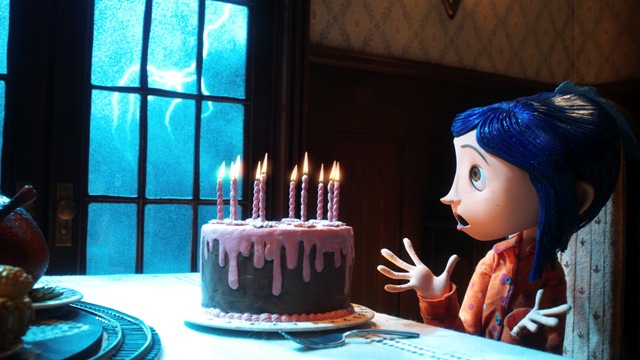 The story begins with Coraline (Dakota Fanning) moving away from the city and her friends into an old two story house in order for her father to write in peace. Unfortunately for Coraline, she finds it difficult to keep herself occupied, more specifically entertained and to make matters worse, her mother (Teri Hatcher) is always on the computer as is her father (John Hodgman) who is a writer. Coraline is also surrounded by strange neighbours that includes a boy of similar age called Wyborne (Robert Bailey Jr.), a scruffy stray cat (Keith David) a circus performer (Ian McShane) who lives upstairs and two spinsters who live in the basement, played delightfully by Dawn French and Jennifer Saunders.
Desperate for some entertainment, Coraline is given permission by her father to explore their house where she stumbles upon a strange locked door. As she pleads her mother for the key to this door, she soon discovers that this door is a portal to a parallel world that seems like a paradise to Coraline. In this world, her other mother loves to cook Coraline's favourite foods and her other father loves to play games and do the gardening. Complete opposites to Coraline's real parents. Regrettably there is a catch and all people and creatures who inhabit this world have buttons for eyes. At first, Coraline is quite carefree in this world and she wishes to spend more time in this personal utopia but when her mother wishes to give Coraline a set of buttons for eyes, she soon realises that this perfect world is quite tainted and becomes a prison to the "other" mother. Even though the story is quite dark and bleak at times, seeing it through the eyes of Coraline does create something wonderful that in turn makes her the shining beacon in this modern fairytale.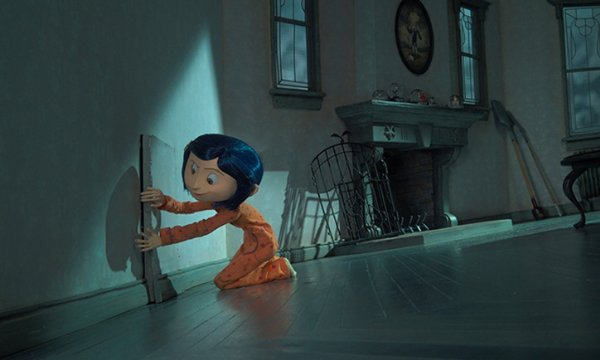 Dakota Fanning is brilliant as Coraline Jones as is Terri Hatcher who plays three characters, Mel Jones, Other Mother and Bedlam. Other highlights include Keith David as the cat, Ian McShane as Mr. Sergei Alexander Bobinsky and finally, British comedians Dawn French and Jennifer Saunders as Miss Spink and Miss Forcible. Their voices suit the characters perfectly and obviously the actors had a blast voicing these characters because it comes through in their performances.

Video, Audio & Special Features

In terms of 3D, Coraline really showcases this twisted world of Coraline's second mother and certain elements of this strange world are showcased well. Compared to some other 3D movies, the 3D effects are quite subtle throughout this film with some great depth perception used. There are a few 3D wow moments such as the films opening credits and this strange garden that Coraline explores but overall, you do become a little normalised to it. Even so, it does showcase the potential of this technology well.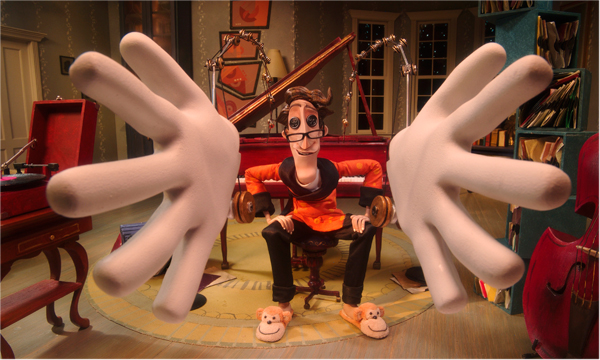 Apart from the superb animation, Coraline 3D boasts an amazing colour palette and even though the majority of the film is quite dark as is some of the content, when the colours come out, they really hit you in the face like the strange parallel world for Coraline. Audio supports a wonderful DTS-HD MA 5.1 lossless soundtrack that compliments the bizarre storyline and even weirder visuals. Apart from the crystal clear dialogue, the soundtrack of Coraline is really highlights by the DTS-HD MA 5.1 which enhances the score of Bruno Coulais. There's some good levels of bass and your surround sound speakers do get a real workout, especially the chase scene near the end.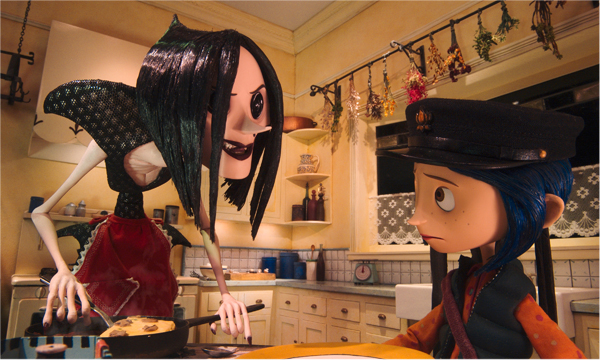 Including in this release is the 2D version of the film plus deleted scenes, The Making of Coraline, Voicing the Characters, Creepy Coraline, BD Live (Excluvie: The World According to Henry). All quite interesting and it's a shame that some of the deleted scenes were taken out of the movie. My favourite aspect of the special features is the commentary by Director Henry Selick and Composer Bruno Coulais. Coulais gives a great explanation to the creation of the music and how they compete certain scenes in the movie as does Selick as he transforms Gaiman's vision to the 3D screen.

Conclusion

In the end, Coraline 3D on Blu-ray is quite a visual film and thoughtful film that successful recreates the formulas of those classic fairytales which also pay homage to the Tim Burton film, A Nightmare Before Christmas. There are some impressive moments in the film in relation to the 3D which creates a very colourful and magical experience. Brilliant from start to finish!