Cinderella Diamond Edition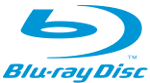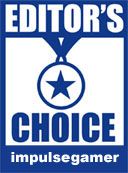 Disney's vault has once again opened for a limited time, and it has brought us one of the greatest animated films of all time, Cinderella. I've lost count of how many times I watched this in my childhood; I absolutely loved it. I was concerned that watching it now as an adult that some of the humour and charm may have worn off after all these years, however I was pleasantly surprised. Cinderella is a certified classic, and this first time release on Blu-ray has ensured the newer generations can enjoy it as much as my one did.
We all know the story; Cinderella's father dies and she is left in the hands of her cruel stepmother and stepsisters, who practically force her to be their own personal slave. This timeless story has been done over and over since Disney had a crack at it so long ago, and it still stands as the best of them all. Disney has flawlessly combined a heartbreaking and emotional story with a perfect balance of comedy; the story is so diverse and entertaining.
The transfer to Blu-ray and DVD for Cinderella is fairly successful. The video quality is fantastic, and it was such a delight seeing some of my favourite childhood characters (the two mice Jaq and Gus) in a much higher definition. The audio is a different story however. While there is a noticeable improvement in the quality, I found it to be tinny whenever Cinderella sang or someone yelled. This is only a minor flaw and shouldn't be enough to ruin the experience.
There's nothing much to say about the amount of special features other than the fact that it is amazing. There is just so much stuff included with either the Blu-ray or DVD purchase, including a never-before-seen alternate opening, deleted scenes and storyboard art. The incredible quality of the extras is enough on its own to justify owning Cinderella if you don't already.
I found reliving my childhood by watching Cinderella an extremely enjoyable experience. With the improved quality of the film and the exceptional special features, I highly recommend you enter the Disney vault and grab yourself a copy before it closes once again.