Casa de mi Padre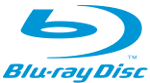 Casa de mi Padre tells the story of Armando Alvarez (Will Ferrell), a young Mexican boy, living and working on his fatherís sprawling ranch. His love for the ranch is only matched by his stupidity and optimism, but when the range falls on hard times, his successful brother Raul (Diego Luna) returns to the family ranch with his new fiancťe, Sonia (Genesis Rodriguez), pledging to settle all of his fatherís debts, but when Armando begins to fall for Sonia and Raulís success turns out to be less than legitimate, they are all pulled into an all out war with the feared Mexican drug lord, Onza (Gael Garcia Bernal).
First of all, this film is not intended to be taken seriously and if you do, then I can guarantee that you will not make it through the first few minutes. A purposefully cheesy and downright tacky spoof on the Mexican western, Casa de mi Padre knows exactly what it is and runs with like the wind! The problem is, the laughs are few and far between. Sure it has charm and those who enjoy this sort of thing will get a kick out of it, but it can wear out its welcome far too soon. With a paper thin plot and not even the great Will Ferrell being able to drag this up higher than the material placed on the page and with a running time of a mere 85 minutes, the jokes wear out fairly quickly.
Film grain! The bane of blu-ray releases! Only because with blu-ray, we expect the very best quality of picture and while we are treated to the best the film has ever looked on the home format, it is a little disappointing to know that itís not at its absolute best. The film image is not quite up to scratch. The film seems over saturated with colour, with colours seemingly washing in together, making it hard to distinguish fine detail in the image.
Te extras are fairly sparse. The Making of, gives some insight into the film, mainly as to what the non Spanish speaking cast members had to go through to deliver their dialogue, but the gem are the 50ís style fake TV ads for Champion 100s Cigarettes and Scorpion beer. Clever and cheesy stuff having actors try to sell you how great the cigarettes are.
Champion 100s Cigarettes: Theyíre the Cigarettiest!
Extras included on this disc are:
* Making of
* Deleted Scenes
* Fight for Love Music Video
* Fake TV Ads
* Pedro Armendariz Interview
* Theatrical Trailer
With a running time of 85 minutes - Casa de mi Padre can be a bit of an effort, with laughs hard to find and a silly and ridiculous nature that you either have to take or leave. Some will love it, others will enjoy it and the rest will find the whole thing a little hard to swallow, but itís a good exercise in trying to create something different for the western film going masses.