Café De Flore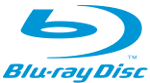 The story of two people separated by time but connected though music that is everlasting.
Café De Flore is a film about two stories of true love. Set in the late sixties there is the story of Jacqueline (Vanessa Paradis) and her devotion for her disabled son, trying to raise him on her own and fulfil his life as if he was equal. In the present day Antoine (Kevin Parent), is a recently divorced DJ who struggles to live his life with a new woman and move on from his ex-wife, his first love.
This film is an intertwined story between love of son and love of a woman. Café De Flore truly captures what it is like to be in love with someone, and what's it like to lose someone, the emotions are real and felt throughout the entire film. The acting is particularly good from Vanessa Paradis, having only seen her once before in "Heartbreaker" she shines here, in what could be her best work.
The story is perfectly paced, never overselling itself and jumping to the standard romantic drama layout that we have seen so many times before, Café De Flore sets itself apart by giving you real characters and emotions. Café De Flore refers not to the famed Paris café, but to jazz styled song with the identical name. The songs represent a connection between each of the stories and the soundtrack itself feels like a character as each song supports key points in the plot. From tragedy to divorce the film delivers a great amount of twists and turns that most won't see coming, and how the stories are connected could be one of the films best assets. Never giving too much away early it will keep you enthralled throughout to its unsuspecting climax.
Café De Flore comes from French Director Jean-Marc Vallee whose previous works include the Oscar winning "The Young Victoria" and the classic "C.R.A.Z.Y" he hits similar notes here with choices of music and structure from his previous work. Though it's not a bad thing sticking to things that have worked, if it's not broke why fix it, it would just be nice to see something different from the director something out of his comfort zone. But in saying that this film lived up to my expectations and around awards time I wouldn't be surprised to see Café De Flore taking out the top spot in "Best Foreign Picture".
The film won't be for everyone, especially those looking for a typical love story. Café De Flore is a perfect example of great foreign film making and why Hollywood struggles to make something so pure.
The Blu-ray release of Café De Flore is as basic as its gets, no special features. But don't let that stop you from checking it out.