Burlesque is a titillating dance musical that boasts a stellar cast who are backed up by some spectacular dance routines. Like the classics from the Golden Age of Hollywood, Burlesque contains a clichéd story about a young girl called Ali (Christina Aguilera) who has stars in her eyes. Deciding to leave her dead-end job as a waitress in the boondocks, she takes her life savings and heads to Los Angeles in order to become a dancer or a singer and just as fate intervenes, she stumbles upon a burlesque club which is run by a judicious matron named Tess (Cher) and her costume designer Sean (Stanley Tucci).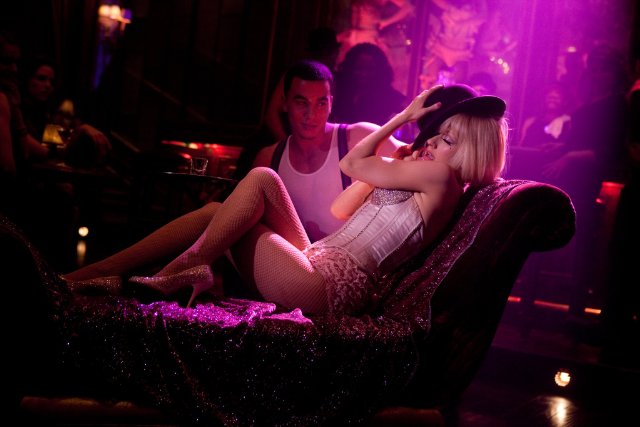 As she falls in love with the dancers of the burlesque, she attempts to procure work as a dancer but is bluntly refused by Tess. Taking matters into her own hand, she becomes a waitress at the club, only to bump heads with fellow dancer Nikki (Kristen Bell) and falls for Jack (Cam Gigandet), the barman. Unfortunately her climb to fame is riddled with difficulties such as her love interest actually having a fiancé in New York and Tess who is in danger of losing the club to nefarious property developer Marcus (Eric Dane) that leads to the predictable and unfortunately a tad too clichéd ending.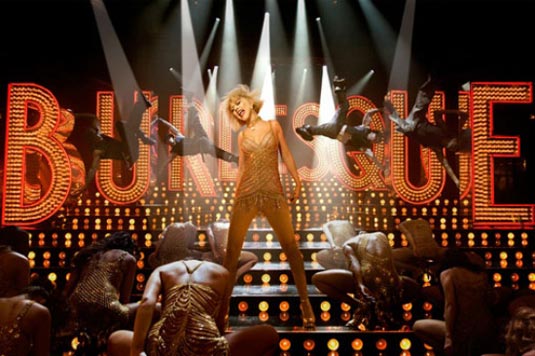 Nonetheless, Burlesque has some truly amazing dance routines, especially those led by Aguilera who proves she is more than just a pretty face. Add in the rather strong performance by Cher who is the penultimate performer, albeit little too much plastic surgery (did someone say Catwoman) and both Cher and Aguilera bounce off each other rather well, thanks to director Steve Antin. However, the only issue with Burlesque is the rather weak script but once the routines commence, you generally forget about the plot holes and clichés and become drawn into the glitzy and sexy world of burlesque.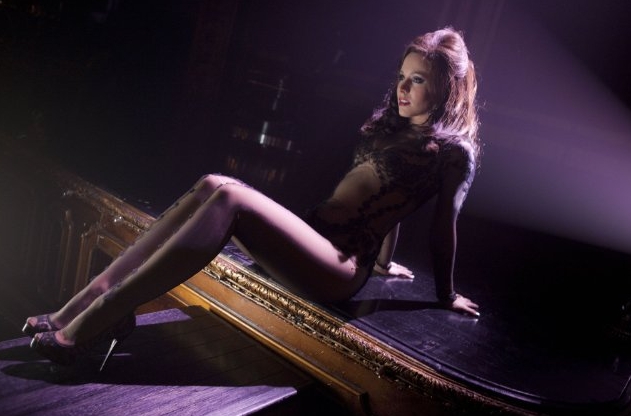 On Blu-ray, Burlesque is oozing with sexiness, especially the costumes, sets and dance routines of all involved. The video quality (1080p/AVC MPEG-4) is exceptional sharp with vibrant colours, deep blacks that looks amazing on FULL HD, especially the glitzy costumes. Add in an English DTS-HD Master Audio 5.1 track and this presentation needs to be heard loud. The audio is flawless and matches the video quite well with great levels and a soundtrack to die for. To compliment the outstanding video and audio quality, Burlesque comes with a plethora of special features that include audio commentary by writer/director Steven Antin, the Burlesque Lounge that contains some of the musical performances and a rather fun bloopers reel. All in all, not bad, especially the in-depth commentary by Antin.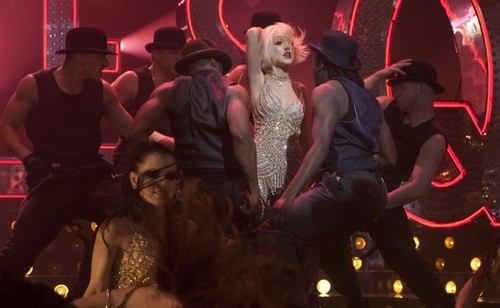 In the end, Burlesque may not be the most original story to date but when it comes to glamour, music and dancing, it's definitely out there. The musical numbers are a treat to watch, especially all the brilliant choreographed dancer routines and costumes. It's also great to see Christina Aguilera move beyond her traditional pop star role, even though the movie is a predictable tale!
Special Features

Director's Commentary
Alternate Opening
The Burlesque Lounge: Alternate Full Musical Performances!
Blooper Reel