Blue Valentine is a lifelike drama by first-time director Derek Cianfrance who explores the touchy subject of what happens when relationships fall apart. Under the direction of Cianfrance, Ryan Gosling and Michelle Williams play the couple in question who have fallen madly in love with each other but as time progresses, this love seems to have dissipated. They also have a young daughter called Frankie (Faith Wladyka) who is now caught up in their loveless marriage. This is the story of Blue Valentine and the effort that some couples do to keep their love alive.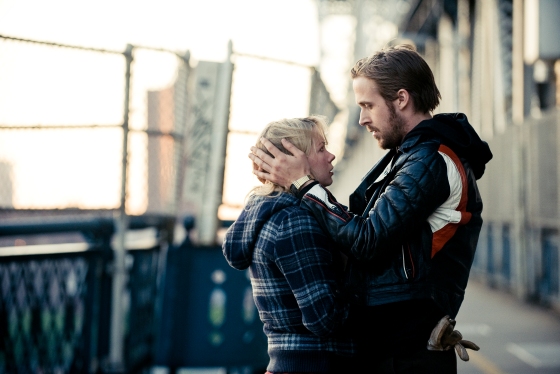 Through some careful flashbacks, we learn that Dean (Gosling) and Cindy (Williams) were once deeply in love and through these scenes we discover how they met, courted and married before their perfect romance is shattered. Very early on in the movie, we know that something is not right between the couple and this is fuelled by the death of their pet dog after Cindy accidentally left the gate open. Although their relationship has been quite rough over the last 12-months, this was the catalyst.

Their solution is to spend one night alone together to see if they can rekindle the romance but as we watch the flashbacks, Cindy seems to have never had her heart in the relationship, unlike Dean who was the conserved romantic. Does there solution work? Unfortunately you will just to have to watch but Ryan Gosling and Michelle Williams should be commended for their convincing performances, especially when the arguments commence. It is both unnerving and uncanny to watch but is easily one of the best dramas that I have seen in a long time. Outstanding to say the least.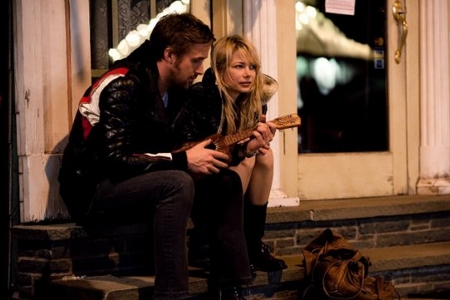 Video, Audio & Special Features

The video quality of Blue Valentine is beautifully presented with exceptional attention to detail that sometimes jumps out at you, especially through the use of close-ups. Everything is so sharp and clear. Colours are vibrant, blacks and deep which adds to the quality of this presentation. There is some grain in the movie, especially from the flashbacks which really assists in enhancing the flawed and passionate relationship between Dean and Cindy. Audio supports Dolby Digital 5.1 and contains a good mix of audio and music without any of the levels being too overbearing. Dialogue is crisp and clear, without any hiss and there is plenty of ambient sound to add to the realism of the movie.

When it comes to special features, Blue Valentine contains a wealth of information from audio commentary, the Making of Blue Valentine, Deleted Scenes and a Home Video. The audio commentary is quite in-depth and features the director and co-editor Jim Helton who talk about the challenges and rewards of filming such apowerful drama about relationship. It is a little on the heavy side but if you enjoyed the movie, it is worth sitting through it again.

The Making of Blue Valentine is a short featurette about the making of the film with key interviews from cast and crew. The deleted scenes are obviously scenes that have been cut from the movie and really do not enhance the story that much. The fun feature here is the Home Movies called "Frankie and the Unicorn" that has Michelle William, Faith Wladyka and Ryan Gosling having fun on the set which is actually quite refreshing to watch after such a emotional film.
Final Thoughts?

This movie comes highly recommended by Impulse Gamer and is easily one of the best dramas in a long time. It's beautifully cast, directed and contains a very passionate story about the fragility of romances.
Outstanding!