Berserk the Egg of the King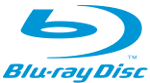 Welcome back to the wonderfully violent world of Berserk with the latest film from Lucent Pictures which continues the story of this highly popular Manga and Anime Series. The film in question is Berserk The Egg of the King which revolves around a mercenary called Guts who doesn't take crap from no one. He also happens to be one of the biggest badasses around.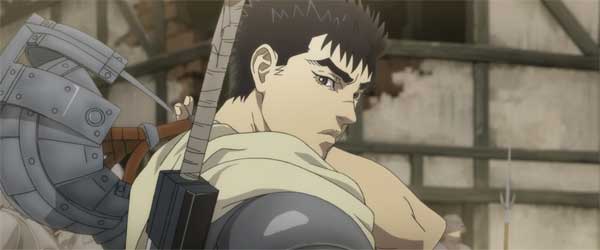 Thanks to his fighting prowess, he joins a band called The Hawk which is led by the enigmatic Griffith, another equally impressive fighter who on more than one occasion get into a heated argument. Another key character in the first movie of this new movie trilogy is Casca, a female warrior who definitely shifts the dynamic in this not so merry band of mercenaries. Without spoiling this epic story, the film starts a little slow but it reaches a violent crescendo near the end as these characters take on the "big bad". It's a fun journey, especially for fans of the original anime.
Given that, the characterisation in Berserk The Egg of the King is sometimes over the top but it actually suits the situations and more importantly, the story. Just like the over the top characters, the violence in this film is truly violent that is made more distinct with the use of 3D computer graphics which results in some wicked and very red battles. Interestingly enough the battles are integral to the story and there's some great defining moments for both Guts and Griffith.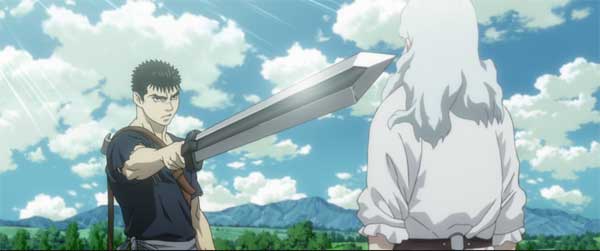 On Blu-ray, the video quality is impressive and the whole movie almost has this interesting artwork. The animation techniques are flawless and merge well with the 3D computer graphics to help flesh out the story. Audio is equally as good with distinct balances, clear dialogue and some impressive use of surround sound.
Final Thoughts?
If you enjoyed the anime series, than I highly suggest you check out the first movie of this new Berserk trilogy which s definitely aimed at those fans of the original anime who like a medieval streak through their story.
Consider it Game of Thrones of anime!