Appleseed XIII Series Collection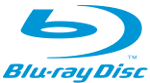 The long-awaited anime adaptation of Masamune Shirow's 1985 manga series, Appleseed XIII comprises an effective introduction to the maestro's work and goes some way towards proving that all good things do indeed come to those who wait.
Anime buffs will recognise Shirow from his work on projects such as Ghost in the Shell, Black Magic and Ghost Hound, and although Appleseed perhaps lacks the haunting melancholy of those previous offerings it is nonetheless an effective and at times extraordinarily potent visual experience.
Set in a future vastly depopulated by World War V, Appleseed revolves around Deunan, a young female special forces agent who patrols the utopic city-nation of Olympus with her trusty cyborg partner Briareos. Quelling uprisings, taking part in peace keeping ops and making love to her robot pal are all in a days work for the indomitable Deunan, and when a terrorist group known as the Argonauts rises up with the intention of overthrowing the new world order, and possibly depopulating the entire human race, the young lass and her crime fighting cohorts have something of a fight on their hands.
Boasting world-class animation and some top notch mecha designs, Madman's new 2-disc set also features a strong Japanese 5.1 TrueHD Soundtrack as well as some highly effective voicework from the English dub cast, likewise presented in TrueHD surround. There are also a number of worthwhile bonus features on offer, including Audio Commentaries with the English language production team, textless songs and a 13-part Behind the Scenes Featurette entitled 'The Inside Episodes.'