Any Questions for Ben?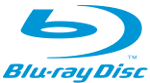 What happens when the cast of ďThank God youíre hereĒ decide to make a movie?
Any Questions for Ben. Thatís what.
There is nothing wrong with this film, itís a perfectly nice little film that doesnít deserve to have a bad word said about it however itís true that it doesnít quite add up to the sum of its parts. The performances are good, Josh Lawsone is good. The fine display of Australian comic talent is good. But no-one is used to their potential. The direction is good. The writing is good. But it never quite peaks to great. One of the main problems is that the film meanders, pleasantly, thereís no question its pleasant meandering but thereís no thrust to the plot.
It seems like a really, really long pilot episode to a good sit-com or the character set up to a classic comedy from the 80ís but then nothing zany happens. Ghosts donít appear, Ben never has to pretend his Boss is still alive and his computer never gains intelligence. Mores the pity. As far as Rom-comís go thereís no doubt that Australians can do rom-coms as good as any that you might see from America but seeing as that is a particularly well mined genre thereís nothing really new to see here.
Itís really Boy likes girl, girl likes boy, girl and boy get together despite adversity, boy loses girl and itís his own stupid fault but in the endÖwell I wouldnít want to spoil it for you.
Itís a sweet, sweet film that Melbournians will particularly feel a simpatico with. And whilst I enjoyed it, it was a little like a big music video in places.
Audio: An inconsistent audio mix that makes the music too loud and the dialogue not loud enough. Not rewarding for people with 5.1.
Video: Melbourne never looked more HD.
Special Features: Not a lot to talk about here, a commentary thatís ok and a short making of that really doesnít tell you anything you need to know.