What happens when comedians Ricky Gervais and Stephen Merchant send their friend Karl Pilkington abroad in classic English fashion, the answer is An Idiot Abroad which is truly a clash of cultures as this poor sod is reluctantly sent to almost every remote corner of the world.
As Gervais and Merchant plan the "holiday" for Pilkington, the amusing aspect of this series is that this Englishman really doesn't like leaving the shores of England and this is why the series so pleasurable because he is put in situations he really never wanted to be part of. (See following picture for evidence)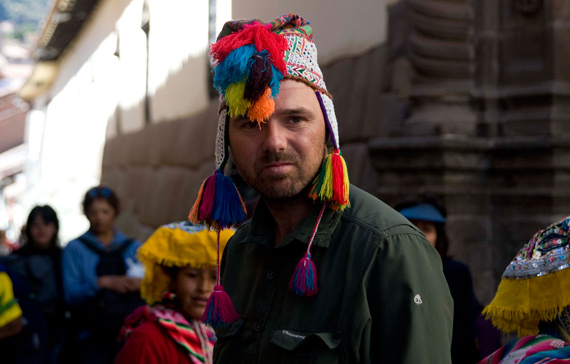 However as the series progresses and he visits various cultures and amazing destinations around the world, Pilkington seems to start enjoying his role, even though some of the situations he gets involved are sometimes thoroughly embarrassing.
From China where he becomes frustrated over the language barrier to visiting the Babas in India who perform nude yoga, Pilkington is also in a world of hurt as he rides a camel for 8 hours in Jordan to more obscure things such as having "KFC" in Egypt, An Idiot Abroad is truly remarkable! Did I also mention dining on testicles as well? This is what this series is about and even though it's filled with humour, ironically it's also informative.
Video, Audio & Special Features
On Blu-ray, An Idiot Aboard looks visually stunning that at times is quite surreal from the vibrant colours of India to the earthy tones of Egypt that only highlights this fish out of water even more. It boasts sharp images and some great attention to detail. For special features, An Idiot Aboard contains a preview show, deleted scenes and a photoallergy.
All in all, An Idiot Abroad is must watch TV... err Blu-ray!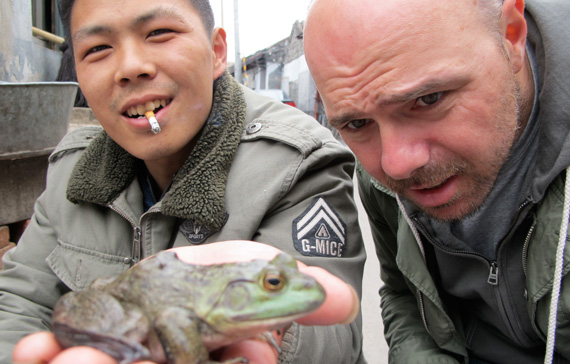 Episode Listing
China, India, Jordan, Mexico, Egypt, Brazil, Peru and Karl Comes Home