Gameloft's Star Battalion is a clichéd tale of good versus evil that is set in the distant future where a brutal civil war has broken out between the Republic and the Resistance. In the game you play as Sonan Firehawk, a resistance fighter who has been drawn into this deadly battle and with your skills, you will hopefully change the tide of war.
Story wise, Star Battalion is a little lacklustre and not that original. However, the game is reminiscent of titles such as Wing Commander and Starfox. Given that, Star Battalion puts the player in control a futuristic space craft as they take on a variety of enemies who want you dead. At its core, Star Battalion is an action 3D space shooter that takes place in space and amazing alien worlds as you blow your enemies to Kingdom Come.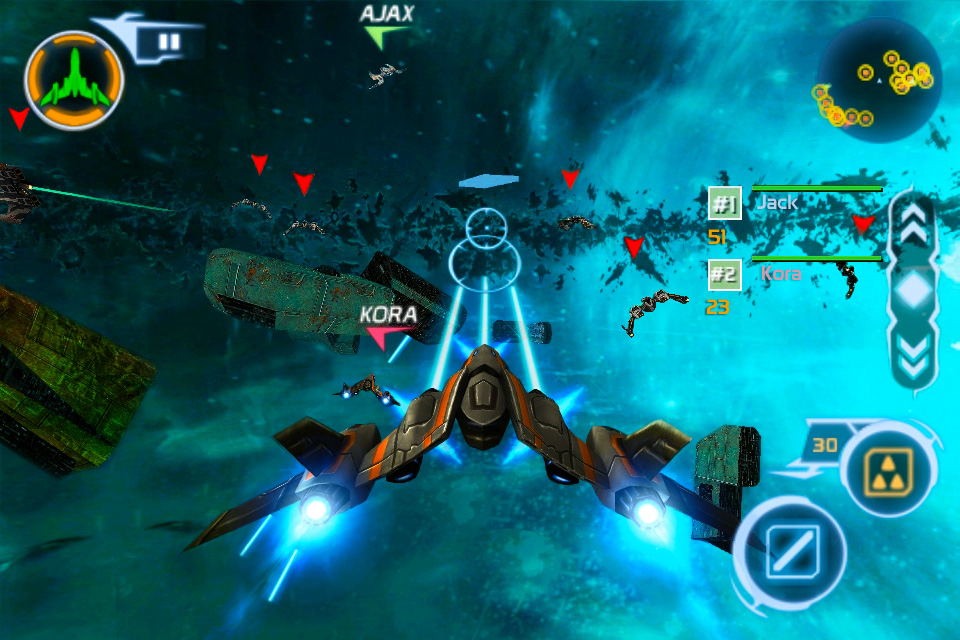 The menu of Star Battalion offers players a choice of options that include Campaign, Multiplayer, Options, Achievements and Leaderboards. However were the most fun is to be found is in the campaign mode that requires the player to complete 18 missions, each with various objectives and goals. Multiplayer is also quite fun but we'll get to that a little later.
Before embarking on your campaign, you first need to select your ship and as you progress, there are additional ships at your disposal, each with their pros and cons that generally revolve around power, shield and speed. The first mission in Star Battalion acts as a tutorial mode which teaches you the basics of the title as you are required to manoeuvre your craft, shoot your weapons and complete a set number of objectives like destroying satellites.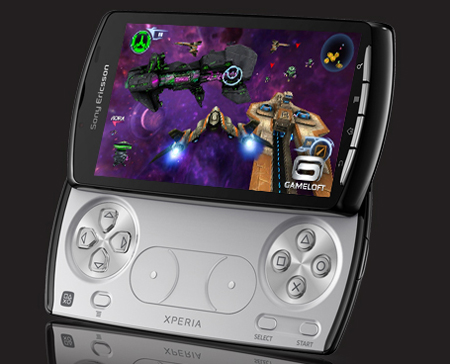 On the Xperia Play, the d-pad or the touch pads are used to navigate your ship, with the square button used to slow down your craft and triangle to accelerate. You can even do barrel rolls by pressing either of the shoulder buttons. By pressing them simultaneously, it forces your craft to do a u-turn. There will be plenty of dog fights and crazy manoeuvres through caves and asteroids (ala Star Wars) which is why you need such tight controls. Finally you have the select button which allows you to play the game from cockpit view which surprisingly work well. You also have a primary (X) and a secondary weapon (Circle) such as lasers and missiles.
Even though you have some wingmen along for the ride, the majority of the missions is once again up to the player to complete. Your wingmen usually get in your way but they do help with the chatter. Combat ranges from easy to medium in difficulty and as you progress, things become considerably tougher. If you are finding the auto-lock too easy, you can disable this in the settings. Overall, the campaign mode works quite well and most players will definitely finish title because of all the action to be found.
Apart from campaign, the game even contains a multiplayer mode via WiFi or Gameloft Live. It's actually quite fun playing against real players as opposed to the sometimes mindless enemy drones from the campaign model. Add in leaderboards for those players that like to boast and Gameloft have created a decent game that will enjoyed by most lovers of this genre.
Graphics & Audio
Graphically, Star Battalion is visually a very impressive game on the Xperia Play with next-generation graphics. From wondrous alien worlds to realistic lighting and some awesomely designed ships, Gameloft have once again shown why they are the forerunners in mobile phone gaming. There are also 5 different alien worlds that you visit with some great attention to detail on these strange looking environments. The space levels look amazing as do the Hollywood like huge explosions.
Musically, Star Battalion features an action orientated soundtrack that for me, became way too repetitive and a little annoying. Voice acting for a mobile game was actually quite professional, accept for your wing men who generally moan and whine too much. Nonetheless, the gameplay, graphics and audio comes together perfectly in Star Battalion.
Final Level
Although the story of Star Battalion is a little ho-hum, the gameplay works remarkably well on the Xperia Play. This title is almost a console grade 3D space shooter that contains excellent controls, amazing graphics that in turn create a rather memorable title.
Highly Recommended!