Okay... this is one game that I wasn't really expecting on the Nintendo 3DS but here it is... the legendary Sudoku! Sudoku is a Japanese logic based puzzle game that has also become quite popular in Western countries. The objective is to fill a 9x9 grid with digits so that each column, each row and each of the nine 3x3 sub-grids contains all the digits from 1 to 9. Easy? Not really but it's the challenge that is part of the fun, much like Solitaire. Bare in mind that there are also different variations of Sudoku which is where this game comes into play.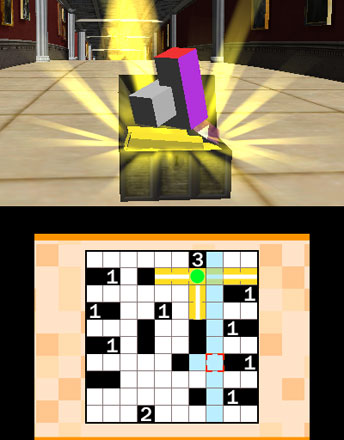 Sudoku the Puzzle Game Collection by Hudson (remember Bomber Man?) contains four different puzzle games that are devised from the evil genius Nikoli who will make you curse, shout and cry with joy. The four games included in this collection include Sudoku, Akari (Bridges), Shikaku (Boxes) and Hashi (Museum), each quite different than the next and each revolves around numbers. Given that, Sudoku the Puzzle Game Collection contains over 600 different puzzles which means you could be playing this game for a considerable amount of time. It's definitely value for money as well, especially as you try to better your attempts.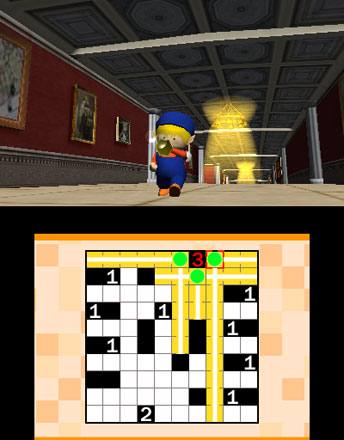 Before starting the game, you need to select one of the four different puzzles available Sudoku, Shikaku, Akari and Hashi. Thankfully for those who have never played the game before, this title offers a rather in-depth tutorial mode which is definitely needed. The level selections for example then range from intro, easy, normal and hard. Needless to say, hard is hard and so it normal sometimes.
I won't get into the schematics of how to play the other number games but if you're a fan of Sudoku, you should have no problems in picking up the gist of the other three titles. With timers and various challenges, Hudson have done a remarkable job at making Sudoku the Puzzle Game Collection quite interactive. The game even uses the Play Coin system of Nintendo, so you earn points while you are carrying your 3DS that in turn can be used for assistance in the game, especially with the challenging puzzles.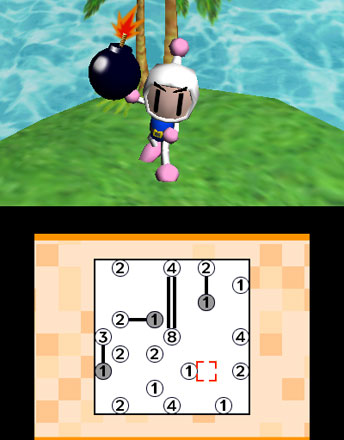 Graphically, the top screen which is the 3D is used to spice up the gameplay and create some very interesting environments with a touch of Hudson class from its characters. The 3D section looks great and thankfully as you don't need to move the game that much, the 3D effects are well used in this title. The touch screen is a little boring but the top screen more than makes up for this. Musically, the game is quite MIDI sounding that almost has this Jazz soundtrack to it that is quite upbeat and will help get you into that puzzle zone.
Final Thoughts?
With that said, there's not much you can really say about Sudoku the Puzzle Game Collection as it has definitely been made for fans of Sudoku or similar puzzle games. Even if you are not a fan or have never tried Sudoku before, the games tutorial is actually quite good and will teach you the basics of navigating the numbers for the various puzzles. Add that with the graphical nature of the game and Sudoku the Puzzle Game Collection is a very good puzzle game for this new console. Any complaints? None actually because it's numbers, numbers and more numbers! Should I purchase it? If you love Sudoku or number puzzles definitely... if not, you might want to try something more mainstream