Nintendo 3DS Circle Pad Pro
Although I and Impulse Gamer as a whole are a huge fan of the Nintendo 3DS, the biggest obstacle of this console was the missing right circle pad. Sure, games could be played exceptionally well with just one circle pad, however for that maximum gaming experience, an additional circle pad would have been the bees knees.
And guess what? Nintendo listened to their fans and just released their latest console accessory called the Circle Pad Pro which is an add-on to the 3DS that gives the user an extra circle pad on the right plus two shoulder buttons called the ZL and ZR buttons.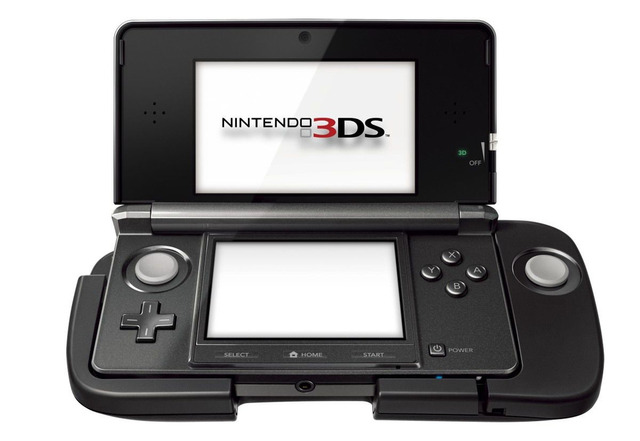 Does it work? You betcha! Is it attractive? Well... not really because this accessory is a little clunky and does take some time getting use to it. However in order to review this product successfully, we were given Resident Evil Revelations and needless to say, the Circle Pad Pro made a huge difference. Even though the game can be played without it, the Circle Pad Pro insanely increases the gaming entertainment on this device.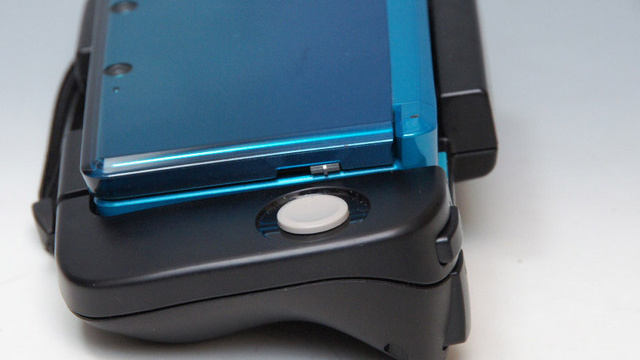 Installation
The installation of the Circle Pad Pro is a relatively straight forward process and you need to install a AAA battery into the device which then clips into your 3DS console. The accessory does add around 132 grams of additional weight and increases your console to 173.2mm by 93.2mm by 42.3mm which adds to the chunkiness of the product.
Even so, once installed, it does feel like a Nintendo handheld console but it's a little bigger than we were anticipating. We also had a few syncing problems with our 3DS console and unfortunately when this is installed, the cartridge slot and the stylus are hidden by the accessory. Thankfully removing the console from the Circle Pad Pro is a breeze so although it may cause some issues, there are easy ways around it.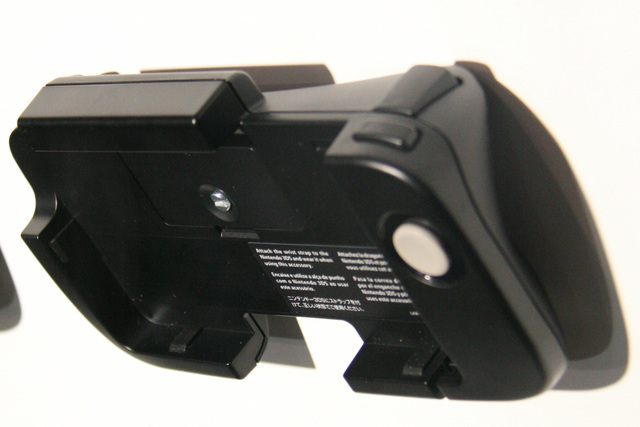 However where the gold is found in this product is through its gaming abilities. Although the two new shoulder buttons only really replace the existing shoulder buttons, the highlight is the additional circle pad on the right. Resident Evil Revelations played exceptionally well with the inclusion of this additional circle pad, especially for boss battles. The shoulder buttons also added to the total experience as well.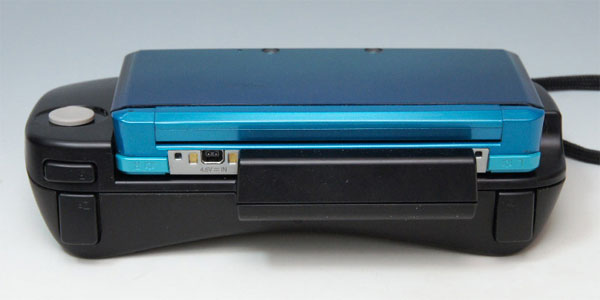 Final Thoughts?
With over 480 hours of battery life and some very cool upcoming games such as Metal Gear Solid: Snake Eater 3D and my favourite, Kid Icarus: Uprising, this may not be a must have accessory yet but the future is definitely bright. But if you're a fan of Resident Evil, then you really need to purchase this with the game. And yes, this product should have been built-in with the 3DS but hey... better late than never and it's good that Nintendo have addressed its naysayers!