Black Bean are back again with another entry into the WRC series, after the previous outing was a little disappointing and didnít provide the authentic rally experience that the official licence would suggest. With another opportunity Black Bean were able to improve some areas that were less than stellar in the previous title, unfortunately some of the negative aspects are still present this time around.
The game offers a number of modes that are essential to a FIA licensed rally game; there are the typical single player modes, single stage, single rally, championship and time trial. These carry over to multiplayer mode with online play also available. There is also a career mode where players can work their way through the different vehicle categories, of which there are nine. Career mode sees you start in a small front wheel drive car with no sponsors and allows you to work up to the WRC. The driving school that is offered is good for those that donít play many racing games, as the early stages will be very dull for those who have a good skill level.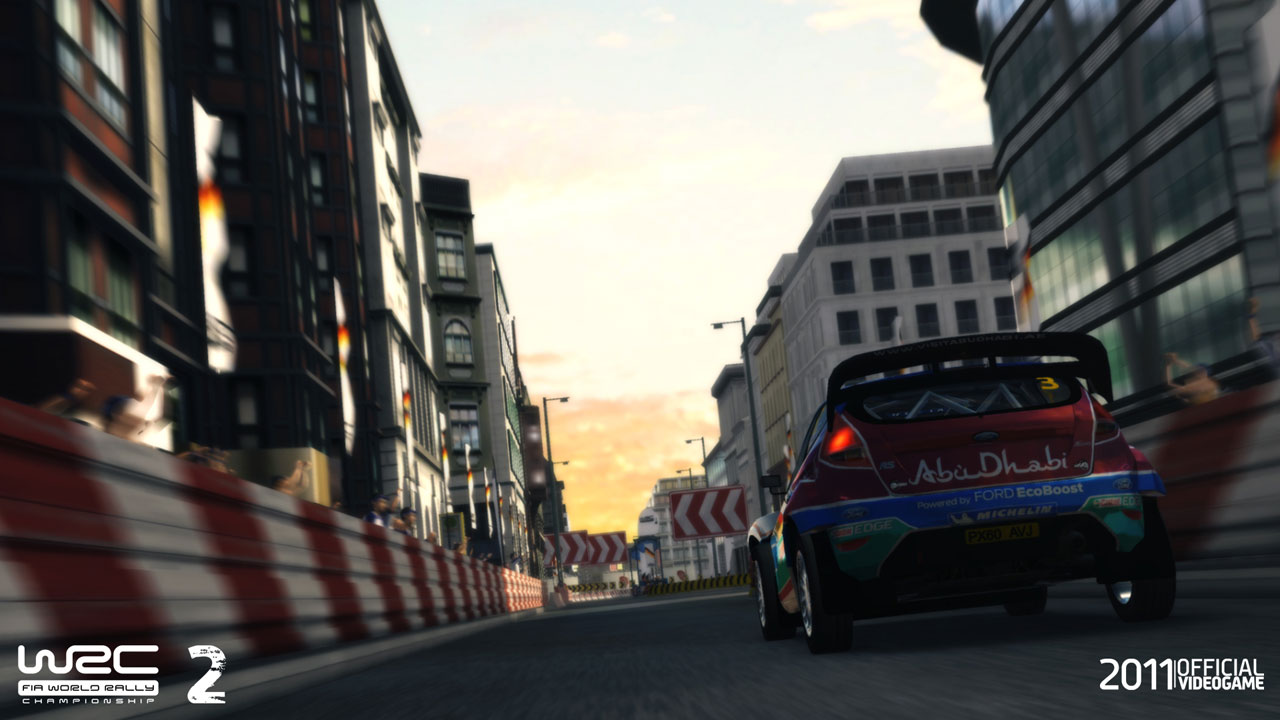 The driving itself has seen some improvement since the last outing, there is more of feeling that the car has some weight compared with the previous title. The handling is still a little light and touchy but after a couple of stages this wonít be an issue. There are a range of options for different skill levels; braking assists and traction assists are available. They have included a rewind feature that is there for those that feel it is necessary, this is a great addition for those that will only play this occasionally, as having a long run ruined by an inside tree is immeasurably frustrating and will happen at some point. As is vital with any racing game the opponent difficulty is right on the money, I found myself often only just winning and playing on the hard settings was finding myself becoming anxious when arriving at each checkpoint to see how my time compared, this is when this game excels.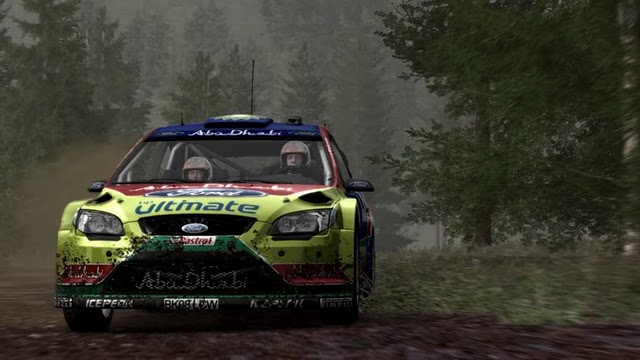 The graphics in WRC 2 are a letdown, the car models are a bit out dated compared with some of the latest racers that have come out, but they are adequate. The big letdown is the scenery, the whole surroundings appear blurry, and there is not a great deal of detail. A rally game really requires some lush surroundings so that there is some immersion and a feeling that it is a living breathing world, however the surroundings are scarce and simply not detailed enough. There is very little shadow work around, adding to the blandness of the environment. The cockpit views are also not up to par, they are dark and donít provide much detail, making this an unappealing option for those looking for a more realistic and immersive experience.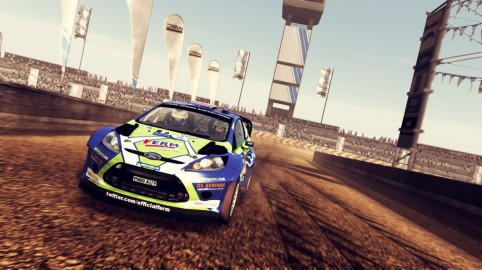 Sound quality is quite average, the cars lack that oomph that is required in a rally game, these are not exactly V8 monsters that should be rumbling but there should still be a feeling of power under the hood of these cars. The co-drivers instructions seem to have been improved, the timing is good and they generally give you a good idea of what is coming up.
The other improvement is the presentation, the menus this time around are much more stylish and easier to navigate this time around, they have taken a minimalist approach this time around and it seems very polished, this really suits the title. During the racing the HUD does not interfere at all with the experience and provides all the information required, it is all quite reminiscent of a WRC broadcast.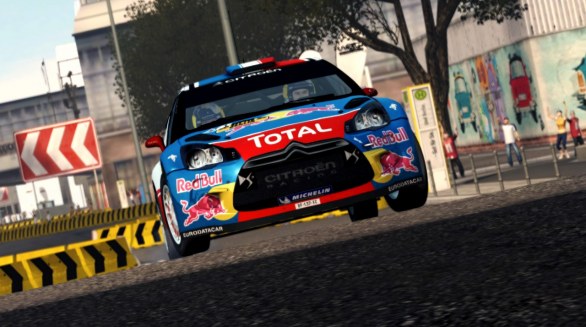 There is plenty of value here for those looking for an officially licensed rally experience, provided that you are willing to over look the floors, there is a lengthy career mode and stages to keep players going and avoid repetitiveness for those who enjoy rally. There are some flaws and shortcomings that will have to be overlooked and will make it difficult for those who are not invested in rally games to truly enjoy this title. If you are looking for a grass roots rally title without all the flash and are willing to overlook some flaws this may be worth a look, otherwise it may be better to get your racing fix elsewhere.