It's been awhile since the Warhammer series was consolefied and thankfully we're treated to a bite-sized chunk to hopefully wet our appetites until the next big Warhammer gamer which is Warhammer 40K Space Marine. With that said, Warhammer 40K: Kill Team throws the player right into the heart of this universe as an epic battle in the distant future rages between the Space Marines and the nefarious Orcs.
As you and another space marine are dropped off an Orc warship, you need to fight your way through a never ending line of enemies in classic Warhammer fashion. The story behind Kill Team is also progressed through cutscenes and long mission briefings that sometimes go forever. The cinematics however are a little lacklustre but considering that this is an XBox Live title, I can forgive them for this point.
Warhammer 40K: Kill Team also reminds me of the Gauntlet series because as the well oiled killing machines, the Space Marines as they attempt to vanquish the orcs from the universe. Needless to say, sometimes these orcs never end and it's really fun to just mow them down with a variety of different guns and power-ups, straight from the Warhammer 40,000 universe. .
With its top down view (ala Gauntlet) and endless supply of orcs to kill, the control system is a little strange at first. The game uses a dual stick method to controlling your character, one for movement and one for firing your BIG guns. It does take a little time in mastering but once you do, it works well, especially when you're surrounded. It should also be noted that the game is quite gruesome and bloody.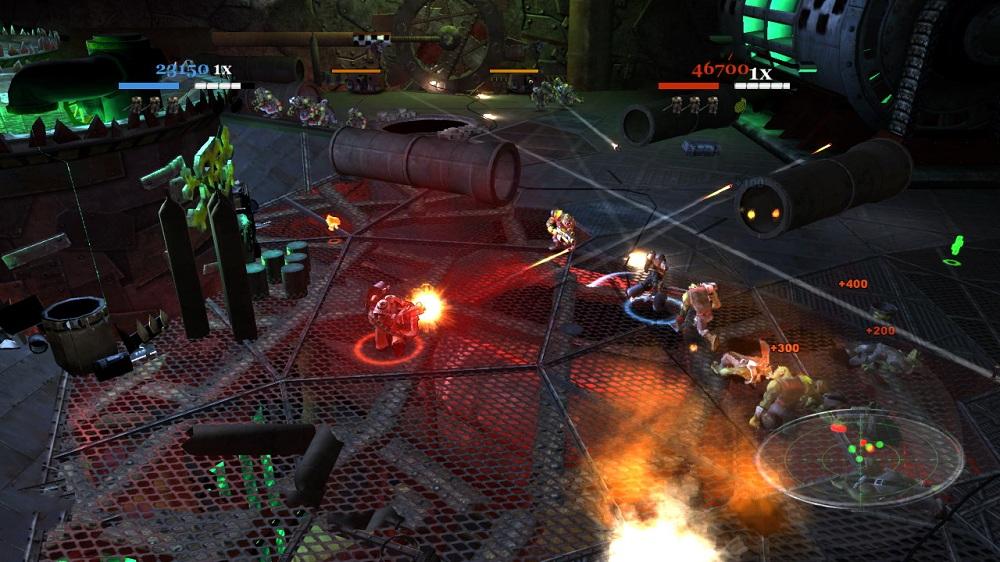 Apart from your firepower, you have access to some brutish melee attacks as you engage your enemies mano-o-mano and although the game can be played in a solo mode, it's definitely more enjoyable when you recruit another gamer for its co-operative play. You also have six classes to choose from, each with their pros and cons that as you progress and you grind your way through the corpses of Orcs, you will get upgrades for each character class.
In terms of gameplay, Warhammer 40K: Kill Team doesn't try to break any moulds and is a good old fashioned 1990's arcade action game without any overtly complex gaming mechanics. If you do finish the game, you will be rewarded the power sword in the next Warhammer game. Not a bad incentive and it also helps wet your appetite for the next title in the series.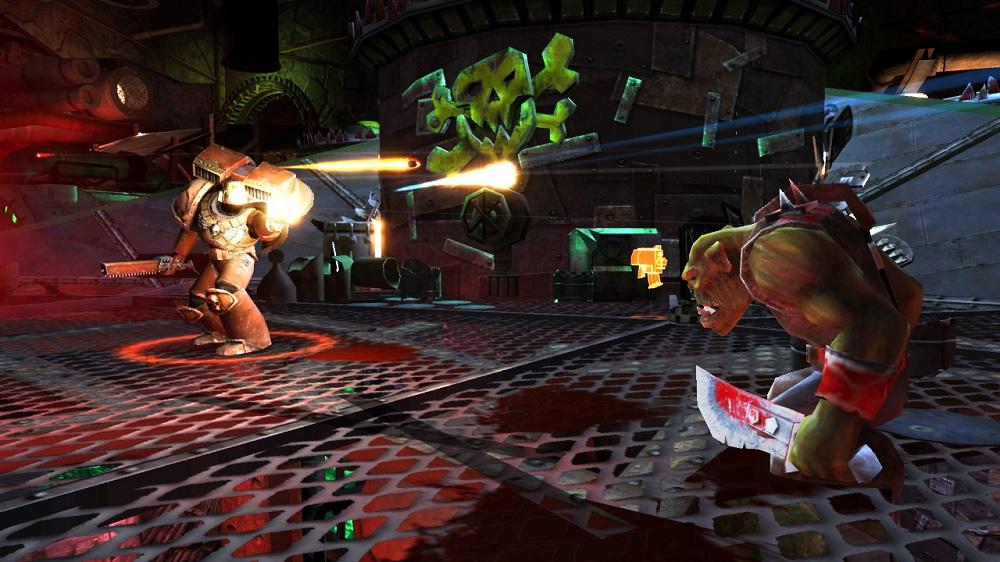 In terms of multiplayer, the game only supports local co-operative play which is a shame because it's not always easy to have another player readily available. Another problem with multiplayer is that the game can be finished in a few hours with two players but it does take a little longer by yourself. Hopefully in the upcoming Space Marine title, we'll see some real multiplayer action.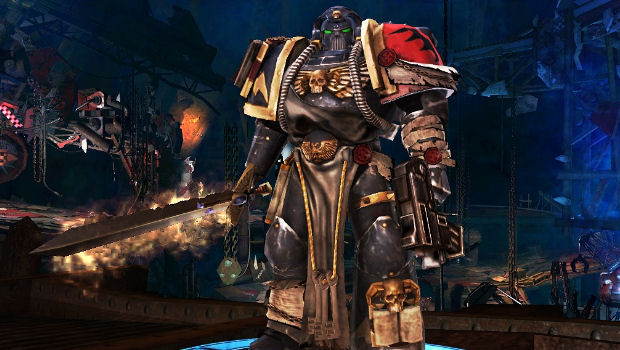 There is however a survival mode that reminds me of aliens as its basically go against the hoard and this does open up the game for some additional play but unfortunately in the grand scheme of things, its replay value is quite limited. Graphically, it's not a bad looking XBox Live title that is complimented by a kick ass soundtrack, albeit a little Spartan and good sound effects.
Final Thoughts?

The game has definitely been created for fans of this series but unfortunately on the XBox 360, it feels more like an iPhone or iPad game with its dual controls. It's enough to pass a few hours but don't expect anything too indulging unless you're a true fan. Even so, I still got a kick out of it!