When I originally saw this game, I thought that Trials HD was some fandangle new motorbike game, however upon further investigation, it could almost be considered a motorbike puzzle game with a healthy dose of strategy.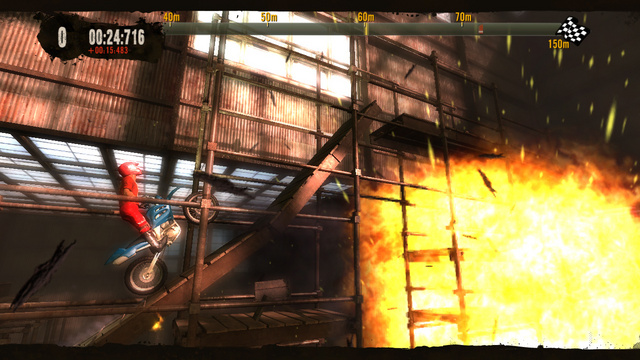 Available via XBox Live and after a relatively short download, Trials is easily one of the better games available on this network that not only boasts some really cool side-scrolling graphics, it's probably one of the most innovate games of 2009's and at times a excruciatingly frustrating gaming.
MICRO REVIEW

The Good
A unique arcade side-scroller that involves a motorbike
The Bad
Challenging levels will see some gamers quit early on in the game
The Ugly
Control system awkward at first
Verdict
A careful mix of rewards, frustration and fun

The premise behind the game is simple, get from A to B, however getting their is the key to victory and to compound the situation, you can also perform some outrageous stunt maneuvers in some interesting scenarios. Featuring two main game modes that include race (requires balance, skill and control as you navigate through the track) and a Skill Mode that features explosions, stunts and devastating crashes.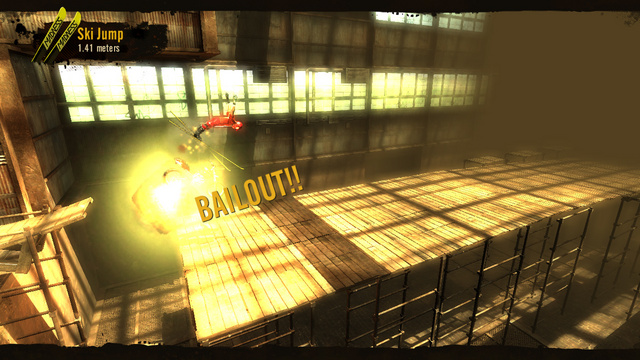 Although the game can be frustratingly annoying, especially when you keep on messing up a stunt or "puzzle", thankfully the checkpoints in the game are everywhere, ensuring that you automatically start from where you just messed up. For some reason, you'll be drawn back to the game and once you have succeeded, you will realise just how easy it was which is reward in it self. Or throw your controller out the window.
Features
Tons of tracks: Over 50 versatile tracks will test your racing and stunt riding skills.
Level sharing: The level editor allows you to create your own levels and share them with other racers.
Customization: Unlock new bikes as you ride, and make your rider your own.
Leaderboards: Trials HD features a new type of in-game friend scores and global rankings
The control system of the game is relatively easy to pickup and start playing, however as you progress, the gameplay does become more difficult. Even though the controls are simple, move forward, backward and lean, its interactivity with these moves and the environment is the key to victory. Variables such as speed and timing also comes into play but thankfully the game starts with baby steps and as you progress, your ability will increase as well.
Although hideously frustrating at times (a key theme to this game), there are some other gameplay modes to liven things up in this arcade such as the skill mode that has you racing, blowing up, jumping and performing a variety of stunts. Some of the obstacles in the key are really cool such as circles of fire and some extraordinary jumps that at times seems like to end nowhere. Add in a level editor and Trials HD allows the home-gamer to create their own levels.

Graphically, the title is visually impressive and looks great for an XBox Live title with decent gaming environments. The attention to detail is nice and there is some great character and bike models with a touch of lighting thrown in for good measures. It also contains a decent soundtrack and some LOUD sound effects to assist in the full arcade experience.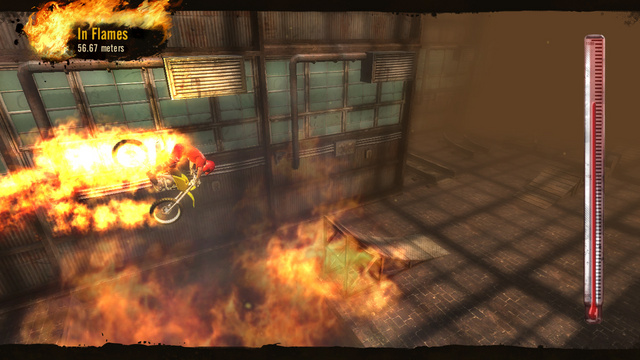 In conclusion, Trials HD is a very entertaining game that takes puzzles, motorbikes and a healthy dose of frustration and rewards to the next level. It's amazing that something so simple is so addictive and proves that games don't have to be about shooting or plain racing.
Very cool indeed!