Forza 4 - Top Gear Car Pack
The developers of Forza have decided to further try and cash in on the Top Gear licensing with their latest DLC. This latest DLC contains ten cars chosen personally by the Top Gear team – Jeremy Clarkson, Richard Hammond and James May. The pack is valued at 560 Microsoft points. The DLC features a wide variety of cars, some good and some bad.
Top Gear DLC car list:

· 2012 Hennessey Venom GT
· 1977 AMC Pacer X
· 2011 Ford Transite SuperSportVan
· 2012 Jeep Wrangler Rubicon
· 1966 Lotus Cortina
· 1992 Mitsubishi Galant VR-4
· 2012 Smart ForTwo
· 1990 Subaru Legacy RS
· 2012 Chrysler 300 SRT8
· 1965 Austin-Healey 3000 MkIII
The lack of recognisable cars from the series was the first thing I noticed. Few cars actually reminded me of the series. The Ford Transit van is the one exception. The Transit Van was used in the series to beat a Jaguar around the
Nürburgring
The van is also a blast to modify and can even be fitted with a V8 touring car engine.

As a huge fan of the Top Gear series I wanted to see cars that were actually featured on the show. Richard Hammond's 'Oliver' or Jeremy Clarkson's ruined Alfa Romeo that he entered into a car show. It would have been interesting to have the Hammerhead Eagle Thrust – an electric car built by the Top Gear team. Despite being a horrendously awful car it could be a bit of a laugh.
One missed opportunity in my opinion is not including the cars in the Autovista mode. I would have loved to have heard from Jeremy why the cars were chosen and what makes them unique. This also would have allowed for challenges to be completed in the cars. Completing a ten second lap of the Nürburgring in the Ford Transit van for example. This seems like a huge missed opportunity.
These complaints come from someone who is a fan of the series – what about someone who isn't?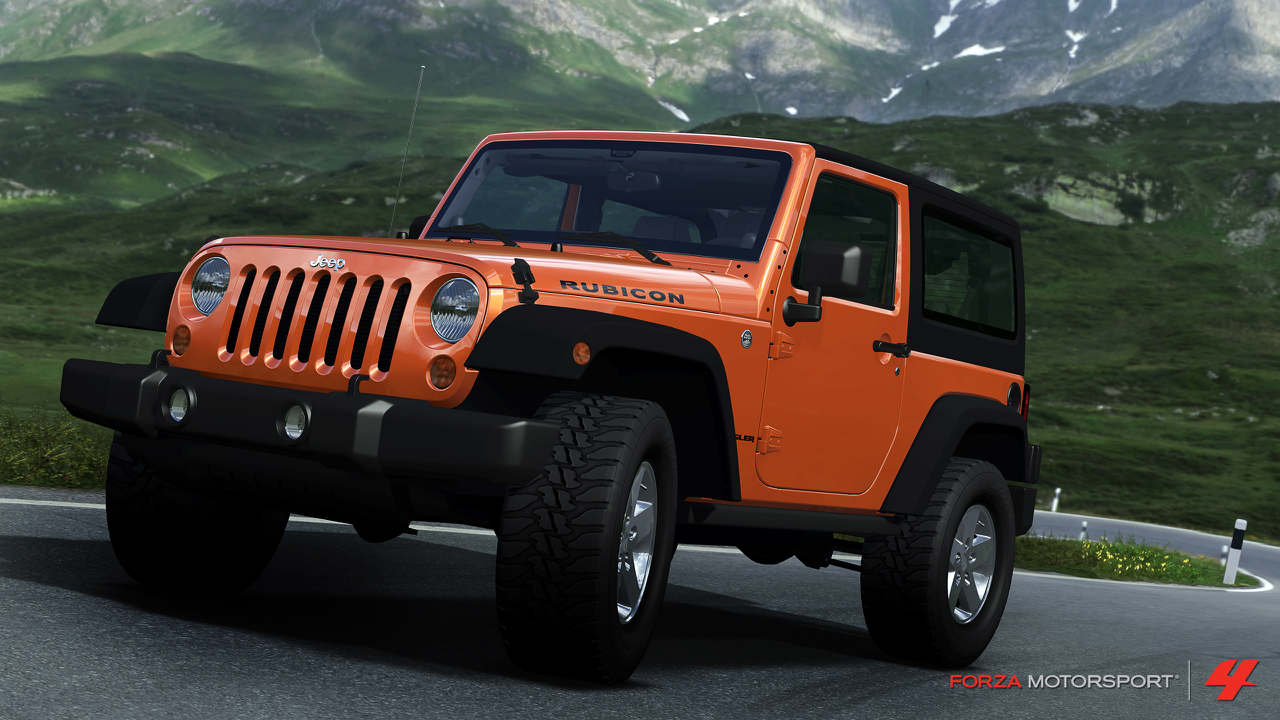 First off, all the cars are modelled brilliantly. This comes as no surprise. The interiors are all as they should be. The cars sound as they should. This all comes as a given with any Forza DLC pack.
The range of cars is decent, from an AMC Pacer-x to the amazing Venom GT. The Venom GT is the clear stand out if you want a car to win races. The Mitsubishi and Subaru on the other hand are in there for a bit of fun. This is not a car pack for those only wanting the fastest cars around. This pack is for those who love cars as cars and are content driving around tracks in very average cars.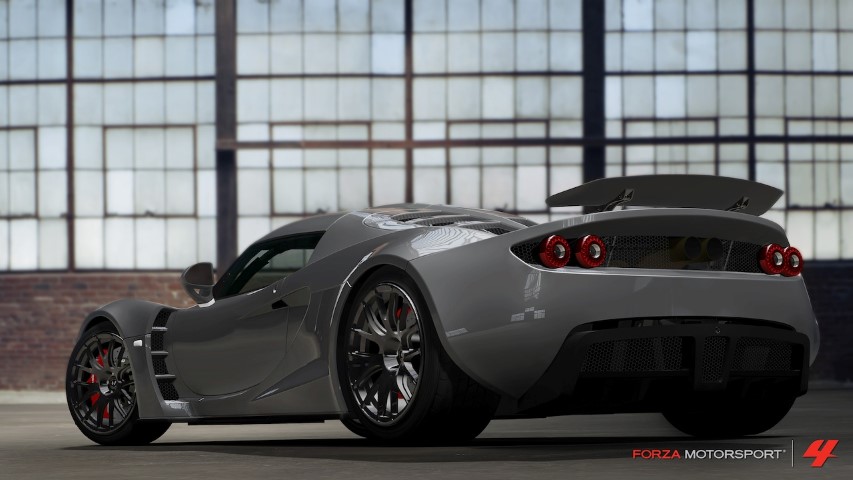 There are some cars that have no place at all in a racing game, even as a novelty. The Jeep Wrangler and Smart Car have no place on a racing circuit. These are not unique enough to be fun either. These are the only two cars that are absolutely no fun to drive and lack any sort of character. The AMC Pacer X may be an awful car, but I had a fantastic time driving around mountain courses.
Overall, this is a decent car pack with a good amount of variety. There is nothing here that will give you an edge in races. Other than the Venom GT. There are a few novelty cars here that are a bit of fun. The fact that the cars were chosen by the Top Gear team makes it Top Gear DLC. I would have liked the TV series to be the focus of car selection. Also having the cars in Autovista mode would have added a great deal of value and a lot more interest.