As come the seasons, so does another new Tony Hawk game in TONY HAWK'S PROVING GROUNDS and even after 9 years, the franchise is as strong as ever. It may have had its slow moments but Neversoft have once again redefined the world of skating in what may be one of the best Tony Hawk games to date. EA was lucky enough to release Skate about a month ago to compete with this franchise but who will win the skating battle... read on dear skater!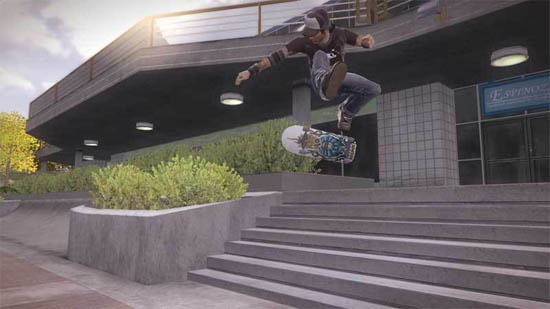 Features
Although the previous Tony Hawk game on the XBox 360 was not only amazing but it featured some of the nicest graphics to have ever graced a console game and this current version has truly upped the ante. Set in the real world streets of Baltimore, Philadelphia and Washington D.C., the gameplay once again revolves around the player, giving them the freedom to decide their skating destiny.
Given the choices to the gamers, they can now plan out their future and even the style of skating that they wish to embrace. Apart from the new storyline, the title features a plethora of new tricks that go hand-in-hand with the game mechanics. Needless to say, the tricks are amazing and have been even more redefined for the XBox 360 controller, allowing even novice gamers to pick up the controller and "almost" start skating like a pro.
In the career mode, players have three options that they can follow which include rigger (demonstrate your skating prowess with the gaming environment), career (earn cash as a skater) and hardcore where you attempt a variety of different skating and sometimes impossible tasks.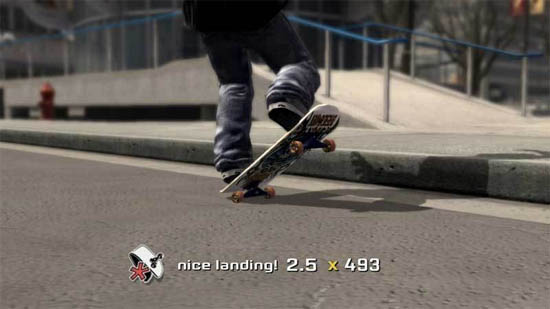 For those that love XBox Live, Tony Hawk's Proving Grounds contains a brilliant addition to the genre called the Skate Lounge that allows players to skate with friends online and you can even go from single-player to multiplayer without a myriad of challenging options. Add in a new video editor and gamers can now create their own unique skating videos that are so life-like, you could be forgiven in thinking that you are watching a skating video.
The best part of this current title is the "Nail the Trick" feature which allows you to nail the grab and even nail the manual for more thrilling and amazing skating maneuvers. This modified feature of game allows for more controlled gameplay and gives you that true edge while playing against other players and skating through the vast gaming world.
Add in some new kicks and pushes and you'll be able to reach places you have never even dreamed off. With that said, the control system of Proving Grounds is almost flawless on the controller and whether you are doing grinds, reverts or bowl carves, these are quite easy to master by the well thought out control system.
Time for a break or something different? Start up the video editor that allows you to create some wicked looking clips with a variety of different options, camera angles and even filter effects. You can even add your own skating soundtrack to give your video that personal and professional atmosphere.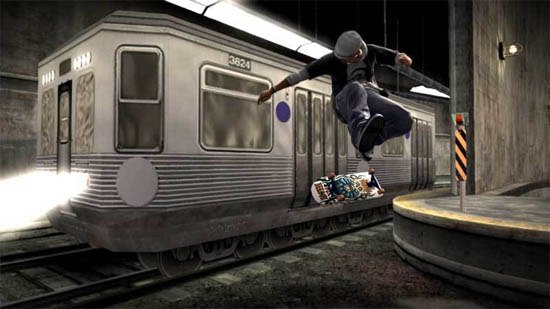 Graphically, Proving Grounds is a visual treat on the XBox 360 but when compared to Skate, it shies away a little. With that said, this is still the best looking Tony Hawk game ever created with highly detailed skaters, realistic texture details and extremely well animated characters. Match that with some beautiful special effects and detailed background environments and you have a game made in skating heaven.
The soundtrack of Proving Grounds features the Beastie Boys and even Gorilla Biscuits for that true skating feel that will draw you into this extremely well made and brilliant game. There is also a variety of realistic skate effects that are matched with some perfect background ambience from the various skating areas that you skate in.
In conclusion, Tony Hawk's Proving Grounds is a brilliant game with outstanding gameplay, amazing graphics and a thumping soundtrack that we would happily recommend to any Tony Hawk fan or for those skate lovers. Skate versus Tony Hawk's Proving Grounds? That's a hard one because they both have their pros and cons, however at the end of the day, if you are after something a little more playable than Tony is the one for you. Great stuff!