Tony Hawk Pro Skater HD
The game that created a console skating phenomenon in the 90's has made a HD come back on XBox Live and the PlayStation Network. Gamers can once again become Tony Hawk as they engage in a variety of challenges, stunts and time trials in order to become the best damn skater in the world. Of course this is Tony Hawk we're talking about and he's already done this but now it's time for the player as you do grinds, flips and other amazing tricks off the half-pipe.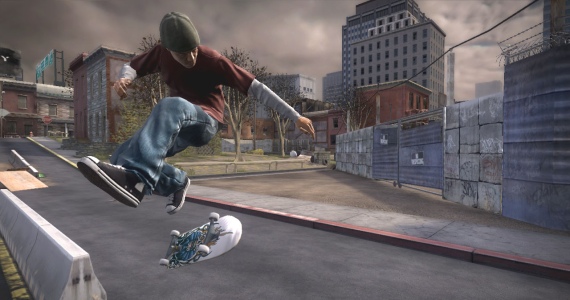 So why does Tony Hawk Pro Skater get a HD makeover? Considering that back in its day, this was the best skating game ever made, it's easy to see why Activision wanted to reboot the franchise on XBox Live. The first thing you notice about the game are the lush HD graphics that look quite exceptional on the XBox 360. If the game does look a little similar, that's because the title takes levels from both Tony Hawk Pro Skater 1 and 2 to create this HD hybrid.
The environments are well modelled and our favourite skater looks virtually impressive. Movements also look realistic, whether you're performing a stunt or landing hard on the floor, it looks just like it would in real-life. Controls have been updated for the XBox 360 so don't expect to be playing a PlayStation 2 game as everything feels just right on the 360 controller.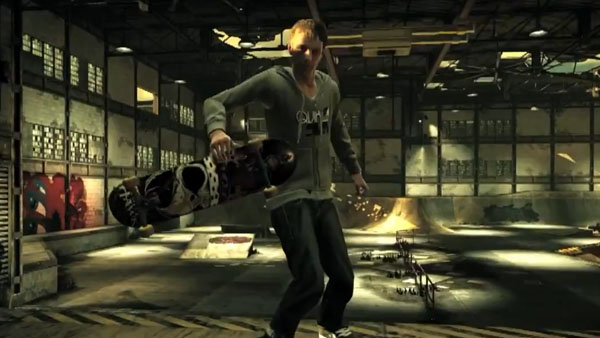 Gaming mechanics are equally as good and quite responsive on the XBox 360 as you attempt to perform a variety of challenges in order to proceed to the next level. The most difficult aspect of Tony Hawk Pro Skater HD is the time limit which sometimes creates rage control, especially if you have had a bad run of tricks. Fortunately as the time limits are quite small, starting again generally proves no problem... unless you cannot get that allusive "K" in the word SKATE. Needless to say, it's great stringing all these tricks together to get your points built up.
As mentioned, the graphics look exceptional on the 360, however this "remake" has omitted several of our favourite skaters such as Chad Muska. There's also no character editor but if you want a pure skating game and one that is quite affordably priced than this game is it. There is even an online component with Graffiti and Trick plus a new mode called Big Head Elimination which requires you to score points as quickly as possible in order to prevent your head from blowing up.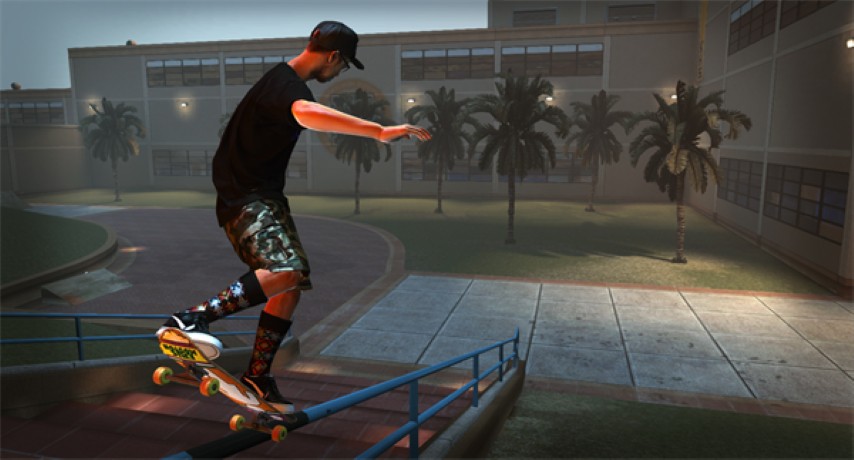 The music score of Tony Hawk Pro Skater HD is thumping, however it is unfortunately a little too repetitive as it has a smaller track listing. Sound effects work well with the graphics and gameplay, although it does take a back seat to the gameplay. But hey, when you hear Goldfinger's Superman again, you know that you are home again.
Public Enemy featuring Anthrax - "Bring the Noise"
Goldfinger - "Superman"
Powerman 5000 - "When Worlds Collide"
Consumed - "Heavy Metal Winner"
Lagwagon - "May 16"
Millencolin - "No Cigar"
Bad Religion - "You"
Pigeon John - "The Bomb"
Lateef the Truthspeaker - "We the People"
Pegasuses-XL - "Marathon Mansion!"
Apex Manor - "Teenage Blood"
Telekinesis - "Please Ask for Help"
El-P featuring Trent Reznor - "Flyentology (Cassettes Won't Listen Remix)"
Middle Class Rut - "USA"
Final Level
Tony Hawk Pro Skater is a great skate down memory lane that will hopefully lead this franchise to a much needed reboot. Not only does this HD edition provide a sturdy gaming engine but it modernises one of the world's best skating games on modern consoles. It's worth every penny!