Tom Clancy's Splinter Cell: Double Agent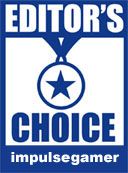 Veteran agent Sam Fisher is back. But he's never faced an enemy like this before. To stop a devastating terrorist attack, he must infiltrate a vicious terrorist group and destroy it from within. For the first time ever, experience the relentless tension and gut-wrenching dilemmas of life as a double agent. As you infiltrate a terrorist organization in its American headquarters, you must carefully weigh the consequences of your actions. Kill too many criminals and you'll blow your cover. Hesitate too long and millions will die. Do whatever it takes to complete your mission, but get out alive.
Features
Dual objectives to fulfill: NSA government agents and terrorists will
each want you to accomplish opposing tasks at the same time.

Discover the tension of being a double agent: Use actual tactics employed by today's real-life double agents to sabotage the terrorists' plans.

Explore a branching storyline with multiple endings: Your choices have
an impact on how the story and game play unfolds. Missions from all over the
world, from Asia to Africa to the heart of the US.

Experience extreme situations: underwater or in a sandstorm, hiding
behind the dust or smoke - and even skydiving. Master the latest weapons and gadgets used by NSA government agents in addition to black-market terrorist weapons. [Ubisoft]
Tom Clancy's Splinter Cell Double Agent makes a welcome return to the console world and a first for the XBox 360 that once again puts gamers in the role of Sam Fisher who faces one of his most difficult missions to date in blurring the boundaries between good versus evil.

Unlike other incarnations of the Splinter Cell series, the gamer must now assist the villains in order to ensure that his cover isn't blown while trying to protect democracy of the free world. However to make things even more interesting or dastardly frustrating, you also need to ensure that you keep the trust of the NSA.

This new addition to the game makes for more challenging games play as the player must now monitor two trust metres on the bottom left of the game. The tricky part of this premise is that if you fail a mission for the NSA, it will reduce their trust but increase the trust for your terrorist organisation. Both extremely frustrating and entertaining at the same devilish time!
The game also contains a variety of mini-games such as safe-cracking and lock-picking to give that real feeling of "danger" and "adventure" that have been made so popular by the James Bond series. However, for those that wish an easy way out, there are also upgrades available that can assist the more novice player bypass this aspect.

There are also a variety of diverse missions in the game such as collecting voice samples, finger prints, mainframe server cracking and of course our traditional "assassination" type missions. The developers have also ensured that the missions take place from around the world that include places such as Iceland and even West Africa, each with their own unique feel and experience. However when it comes down to the crunch, Double Agent is a first class first person shooter!

Double Agent also features a highly entertaining multiplayer option that has the gamer choosing their own sides, each with their pros and cons. Whether you're playing the spies trying to steal technological advancements or the mercenaries with their extraordinary firepower, it makes for some great fun and excitement. The control of the spies is extremely quick and graceful, whereas the mercenaries are more encumbered but as mentioned before, it all balances out perfectly. A great side project once you have completed the main game.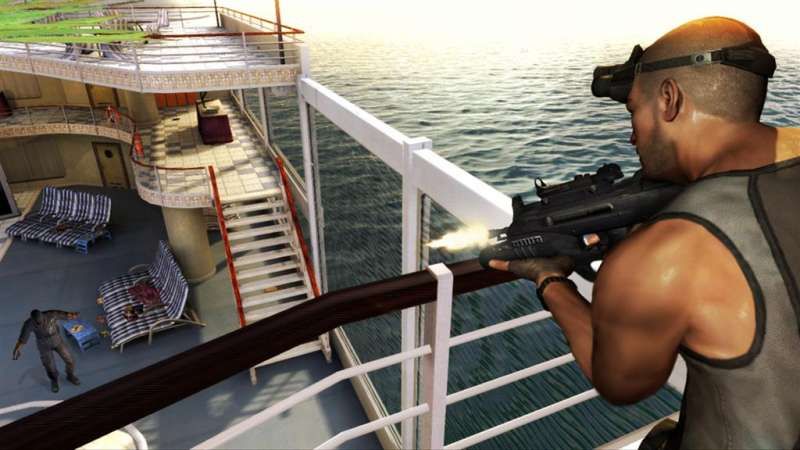 Graphically, the game is easily one of the most superior XBox 360 titles and when you first witness the panoramic view over Shanghai and the Chinese New Year celebrations, it's easy to get lost in this highly detailed world. Character models are simply incredible and feature high resolution texture details that move with a human-like grace. Match that with a variety of Hollywood style explosions, realistic lighting & shadows and you have a first class title. It's pure eye candy!

Although the state-of-art graphics has one drawback, the extremely long load and save times that unfortunately makes the gamer wait and this does become a tad excruciating, especially when you continue to keep failing a mission that you're stuck on.

The soundtrack of the game features the traditional Tom Clancy style of music that suits the genre perfectly and would not look out of place on a Hollywood blockbuster spy movie, match that with a wide gamut of realistic sound effects and professional voice acting and once again Besot delivers where other companies have failed.

In conclusion, Splinter Cell Double Agent is a very impressive game from start to finish that features extraordinary graphics, a highly sturdy game engine and definitely one of the most frustrating games on the market, especially for those that wish to rush into battle. However, if you're looking for a thinking man's adventure/shooter, then this is the game for you.