Tom Clancy's Rainbow Six: Vegas
The latest Ranibow Six title blasts its way on the XBox 360 in Tom Clancy's Rainbow Six: Vegas that returns the series to its original premise of a squad-based shooter with strong gameplay, superb graphics and an engaging storyline that is sure to draw you into the world of Tom Clancy. The title also adds a variety of new gameplay elements and with the cordless XBox 360 controller, the illusion of actually being in the game is as real as one player will get.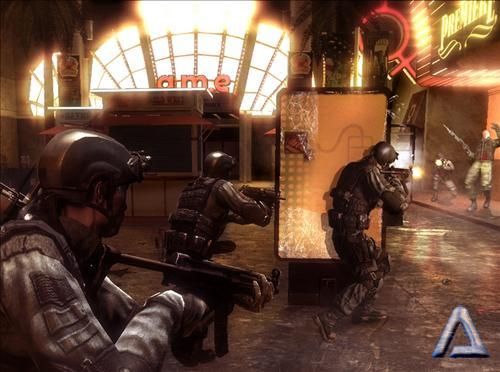 As with all good Tom Clancy's stories, the developers ensure that beginning is like a Hollywood blockbuster movie that starts in Mexico where your team is searching for a Mexican terrorist named Irene Morales and after her failed capture in the town of San Joshua del Mosquiera, Morales vows to unleash a terror upon the city of sin, Las Vegas.
In its essence, Rainbow Six: Vegas is your traditional squad based shooter that heavily relies on realism, tactics and squad mechanics. However, this new incarnation changes the gameplay of the title slightly by allowing players to recover their health by taking cover which does make for more enjoyable gameplay. This ability to take cover almost anywhere in the game, also allows for dynamic gameplay and also allows the gamer to fire from this position plus the option of performing a "blind shot" which is a quick lean out to fire, although not as accurate as a timed cover shot.

In order to give your team orders, the A button on the controller allows you to order specific actions or you can also use the D-Pad to scroll through a list of commands in order to utilitise your team and ensure victory against your enemies. Needless to say, this makes for some great gameplay and UbiSoft have really upped the ante with the artificial intelligence of both your team mates and enemies.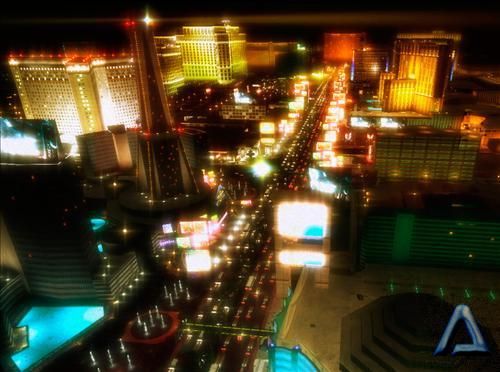 Graphically, Rainbow Six: Vegas is a visual treat that looks amazing on the XBox 360 that uses high resolution backgrounds and texture details on the characters, making this game one of the best looking games on the console. With that said, the game uses the Unreal 3 engine that also contains various special effects from blast muzzle to realistic lighting.

As with the graphics, the musical score of Rainbow Six: Vegas uses a brilliant dynamic score that changes depending on the action and pace of the game that also has that Hollywood action movie sound. The sound effects have all been professionally implement and sound amazing through the right 5.1 Dolby Digital surround sound system. The voice acting is also top class and nothing sounds too forced or contrived. Great stuff!

In conclusion, Rainbow Six: Vegas is an extremely entertaining squad based game on the XBox 360 that contains flawless gameplay, amazing graphics and a great storyline that will have lovers of this genre clamouring for more. It's the thinking man's first person shooter and there is little to complain about this title! For those looking for more, the title offers a great four-player co-op mode that is the perfect "party" game for males with high testosterone and there are also a plethora of XBox Live options for great online play. Highly Recommended!