Tiger Woods PGA Tour 13
EA Sports latest golf game is Tiger Woods PGA Tour 13 which once again has Tiger Woods on the billing but for XBox 360 users, this version now supports the innovative controls of the Kinect. This means that opposed to using the 360 controller, the Kinect scans and monitors your body movements so in theory, if you "pretend" to hit the golf ball like you would in the real-world, this would then be replicated in the game.
However we'll get to the controls a little later and if you're thinking of upgrading from last year's Tiger Woods to this version, you might want to wait until the next version or two as the differences are quite minimalistic. It's still a decent golf game for the console even with the embarrassing moments (Tiger Legacy), however it's not screaming major changes which can sometimes be a good thing.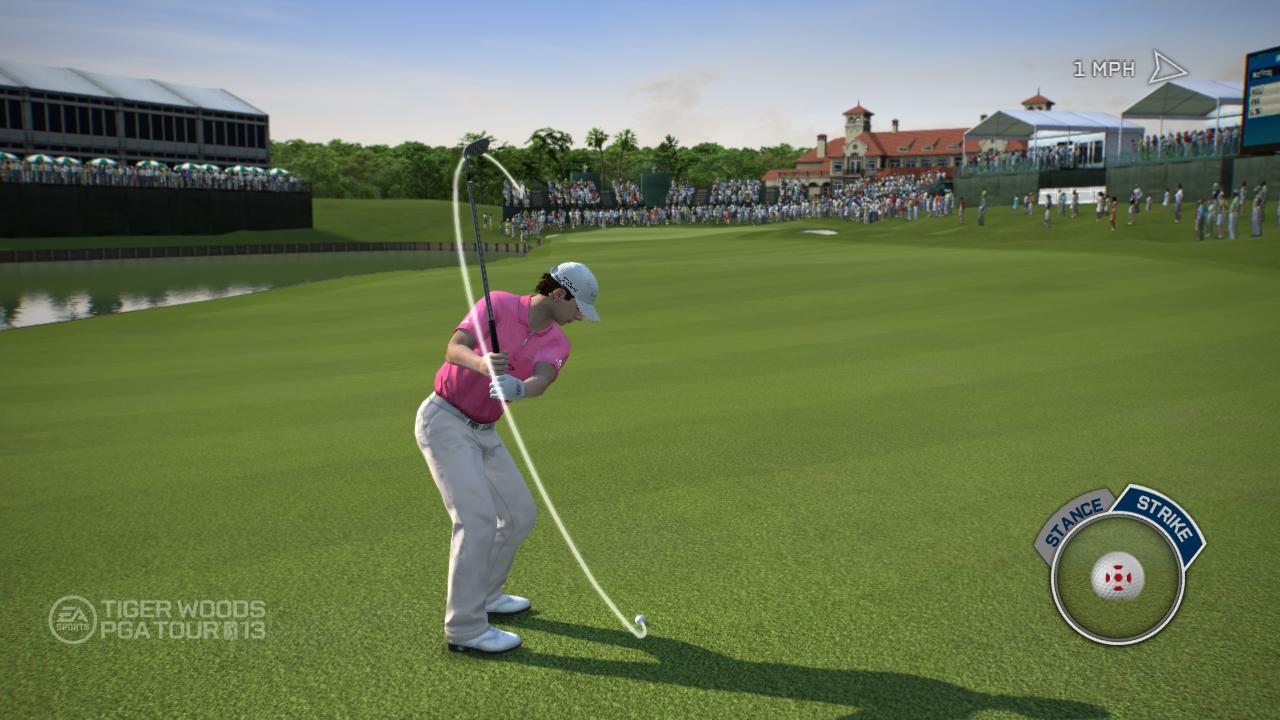 Just like Woods himself, this golfing series from EA Sports has had its ups and downs. The good in Tiger Woods PGA Tour 13 is the inclusion of the new Country Club mode which allows you to play online and become part of this great online community plus 16 courses. This definitely opens up the title for a considerable amount of replay value. Graphically, the title looks almost identical to the previous version, however it does seem a little sharper and thankfully the controls for the 360 controller work exceptionally well.
I mean when it comes down to it, its golf, there's really not much more tweaking they can do. On the flip side, the most embarrassing moment in a sporting game was the ability to play as Eldrick Tont (Tiger) Woods as a child in the new Tiger Legacy mode and of course, the up and down controls of the Kinect. The problem with Kinect is that once again it looks great on paper but in reality fails to deliver a truly substantial golfing game. It feels more Wii Sports Golf than a professional high-end console game.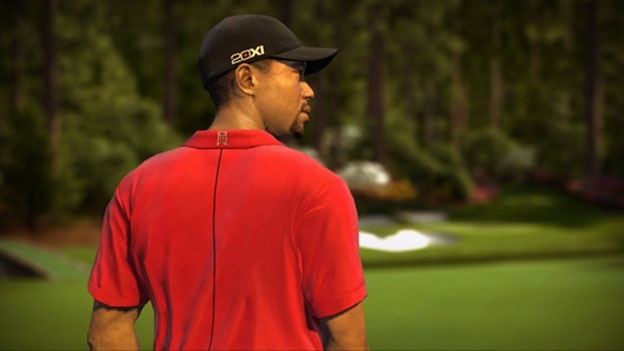 Although the main gaming mechanics remain the same from 12, there are a handful of gaming modes that allow for both offline and online fun. Whether you play a quick match, creating your own golfer to partake in the various tournaments on this game or jumping online to challenge other gamers, there's plenty of golfing fun to be found.
The biggest edition to Tiger Woods PGA Tour 13 is the inclusion of Tiger Legacy which allows you to play as Tiger from child to adult. In actual fact, Tiger Legacy is a collection of mini-games and challenges that must be completed and as you progress, the appearance of Eldrick changes as the legacy continues. Personally, I would have released this game separately from the main title, creating a kid friendly game for both the Kinect and PlayStation Move. For some reason, Tiger Legacy just feels a little off with the rest of the gameplay.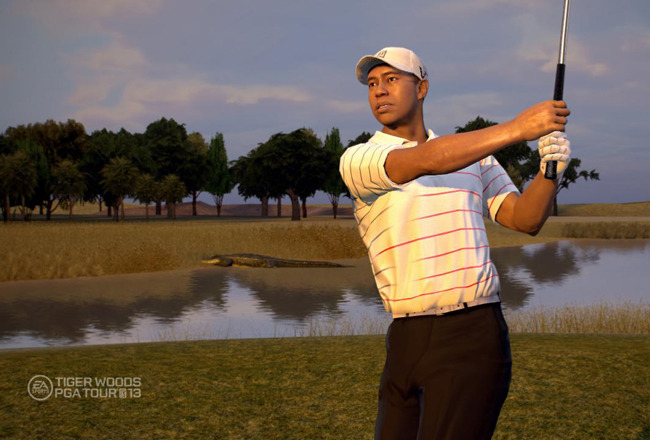 When you are playing golf, the controls have been well mapped on the 360 controller as you can adjust a wide variety of golfing facets from your player's position to his legs and of course how much power and swing you have to your hits. Thankfully the game does a good job at teaching new players and for the more advanced player, you can increase the difficulty to make things a challenge. All in all, the tweaked control system of Tiger Woods PGA Tour 13 gives the player more control of what their virtual player can do.
Kinect on the other hand is definitely a mixed bag. Depending on how well the Kinect sensors can pick up your movements, playing Tiger Woods PGA Tour 13 can sometimes make you feel like you are playing a professional golf game, especially as you stand in front of your big screen TV. Whether you're driving or putting, when the sensors work, the game plays well. Unfortunately this does not occur all the time which in turn creates a very frustrating experience, especially when you do that perfect swing, only to do it again and then again. Horribly annoying.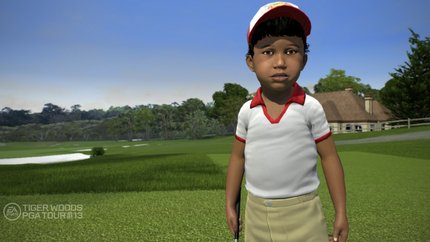 Graphically, the title looks almost identical to last year's golf game from EA Sports with some well designed environments, weather effects and realistic players. Sound effects are as equally as good as the commentary which really adds to the overall golfing atmosphere. One annoying aspect of Tiger Woods PGA Tour 13 is that at times, this feels like an iOS game as there is a considerable amount of DLC that can be purchased to increase your golfing experience. In my view, when you buy a game, everything should be there for the main gameplay like skills and equipment. You shouldn't need to purchase these and although you are awarded in-game money, it does take awhile to get the cash going. Grinding and golf does not mix.

Final Thoughts?

Tiger Woods PGA Tour 13 is an enjoyable game, however if you already own Tiger Woods PGA Tour 12: The Masters, there's probably not a great deal of incentives to purchase the latest game. However if you've been out of the console golfing scene for awhile, then why not check out this game because things have definitely improved over the years. For me however, I was a little disappointed (again) with the Kinect controls. This is not the fault of EA Sports but on a whole, the Kinect has been rather lacklustre when it comes to accuracy. Even so, there's plenty of golfing fun to be found from creating your own golfing processional to playing online with the almost MMO Country Club. Interestingly to say the least!