So here we are, another movie tie-in game, so is Thor any different? The game starts out with Asgard being under attack, this causes Thor to blindly attack those responsible and you must inevitably fight enemies of various realms. The story for Thor is nothing spectacular, which is disappointing because comic characters usually offer a world that lends itself to rich story-telling, this feels like it was thrown together quickly to see close release to the movie, even an excellent story would do little to make players want to continue playing.
The graphics of Thor appear outdated, everything just appears static and there is no feeling that the world is one that is worth investing any time into. The character models are ordinary, the texturing is poor, this is disappointing especially considering the small number of different enemies that appear in the game. This is particularly evident when in Asgard, this should have been a glorious looking area, but just seems lifeless and boring.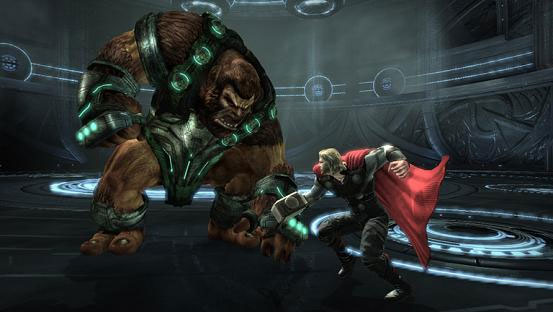 Game play is absolutely vital in a hack Ďní slash title, with a small difference between a game having excellent controls and average controls. Thor falls far short of even having average controls. Thor moves around like a character from a game of ten years ago, seemingly jerking around the screen. The jerky and overly sensitive camera does nothing to remedy this either. The combat controls are no better, they feel delayed and non-responsive. There can also be a disconnect between swinging Thorís hammer and the enemy responding to being hit, there are times when they do not respond at all to this.
The game includes some platforming sections; these are frankly the most tedious aspect of the game, with it being really difficult to judge when to jump when near an edge and things hitting you off platform with virtually no warning. I found myself playing through each platforming section multiple times and generally when I did finally get through, it was generally down purely to luck.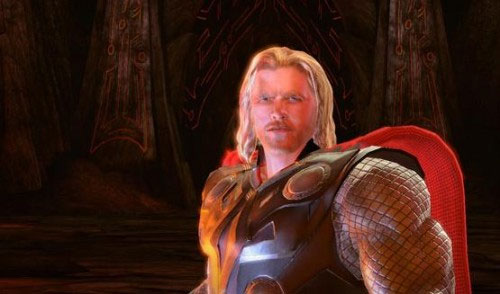 There is a nice magic skill set, however this is poorly introduced and explained, there is very little in the way of an introduction to this system. Most of these spells are fairly useless anyway, and the hammer is the most effective killing tool the vast majority of the time.
The voice acting in Thor is obviously done by amateurs; there is no emotion or intensity to any of the speech. This is the case even when there is a lot happening and anyone, even Thor, would have some intensity to his voice. The overall sound is also disappointing, you would expect an epic soundtrack for a title like this, there is nothing, and the sound effects are also very tame. You want speaker breaking sound effects and expect an epic soundtrack but there is nothing.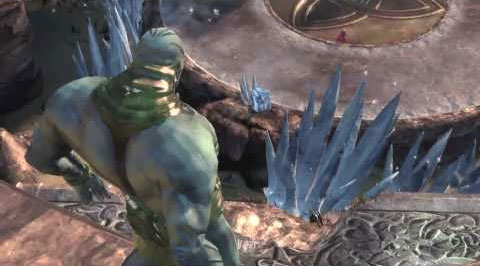 There is not a whole lot of longevity in Thor, if you do manage to play through this game once; chances are you will not want to experience this again. Especially not on a higher difficulty, leading to even more frustration and even more play throughs of the insanely hard or confusing sections.
Overall, Thor feels like it is a rushed movie tie-in game with seemingly little thought about the core mechanics of the game, it feels too like there was little in the way of play testing prior to release. To sum up, this game has poor graphics, bad gameplay, average sounds and most likely will only see one play through, if that. At the end of the day, the game feels exactly like what it is, a rushed movie tie-in game.