The Splatters
Xbox LIVE Arcade
Microsoft Game Studios sent over a code for an odd titled game "The Splatters". I had no idea what to expect, then as the game starts and it helpfully shows you what to do in this goo flying puzzle physics game…I have to say, who knew playing with mutated phlegm could be so much fun?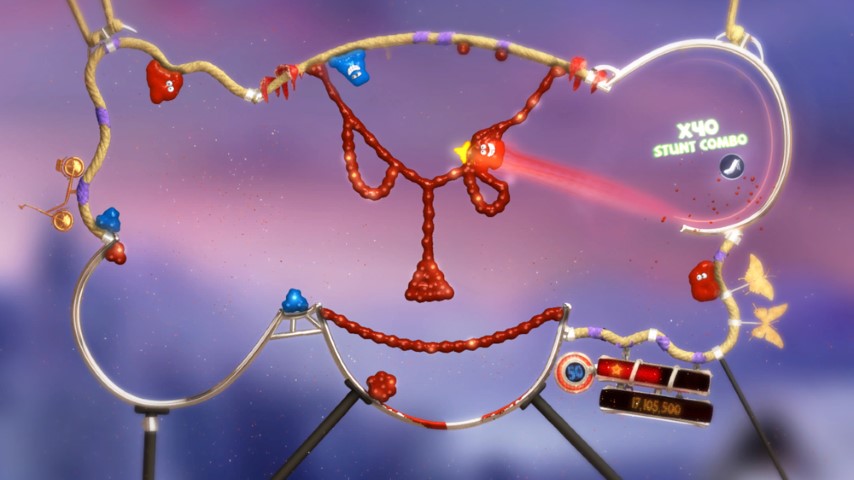 Each level is filled with splashy bright colors and amusing little characters that the player flings around and cause to explode in splattering cascades of goop. As you play in the game and new puzzle levels become available, you may get a little stuck on what to do or how to accomplish the latest task in these deceptively simple looking levels.

Fear not, the game does help you along to some extent, showing you how to do certain stunts and how to get the best effect in your splattering efforts. The bizarre game is rather addicting as you make your way through levels and every time you get the desired outcome and the little goober explodes and Splatters all over the place you get a strange sense of accomplishment. It may be just an odd thing, sort of that man sense of accomplishment by writing your name in the snow…. Think about it…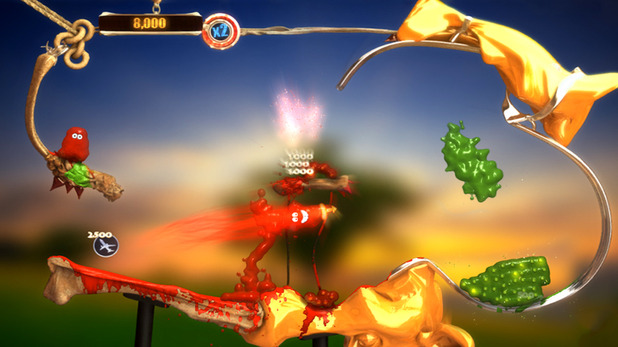 The puzzles won't over tax your brain but there are enough twists to keep it interesting. Part of it is new abilities like limited change of flight to better throw your Splatter into tight turns or challenging angles. As the Splatter slams into a surface it disintegrates, or SPLATTERS hitting other things, if you hit your target just right it causes a chain reaction and little bombs go off of various colors. Pulling off several stunts during a level may well net the player more points, the score is influenced by how many stunts and how many bombs go off.

Some stunts are designed for certain devilish environments with their own unique obstacles. There's airstrike, flips and all manner of stunts. When using several different types of combo moves the overall score increases so cool beans. The variety of maneuvers dwindles down and The Splatters soon turns into one of those games that are more of a casual game, the kind that are best used in small spurts. In those small spurts, the game is not bad at all. The environments are simplistic and light in tone, though the themes are rather sporadic.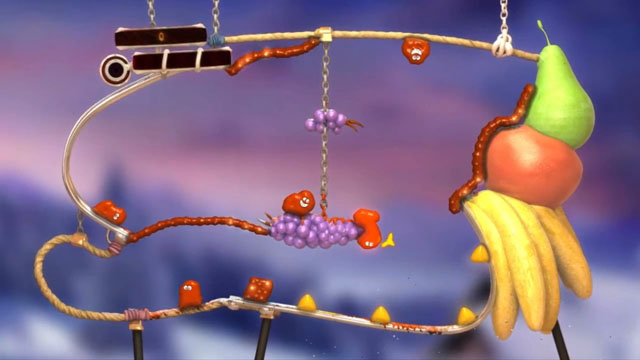 If you are really good you can even find yourself on Splatter TV, it's an in game feature that players can share their cooler stunts and achievements. The online leaderboard also offers some inspiration to climb the charts yourself in your Splatter exploits.

The Splatters turns out to be an interesting past time experiment in goo enshrouded physics. Played in short bouts it can be fun, but players may find loss of interest over time.

Have fun play games
Edwin Millheim