The Misadventures Of P.B Winterbottom
There is no easy way to explain a game such as this, so letís just dive right in, youíre a lovable glutton from the silent film era who through the ability of time bending, enjoys stealing crusted pastries from the mouths of little youths, got it? Good!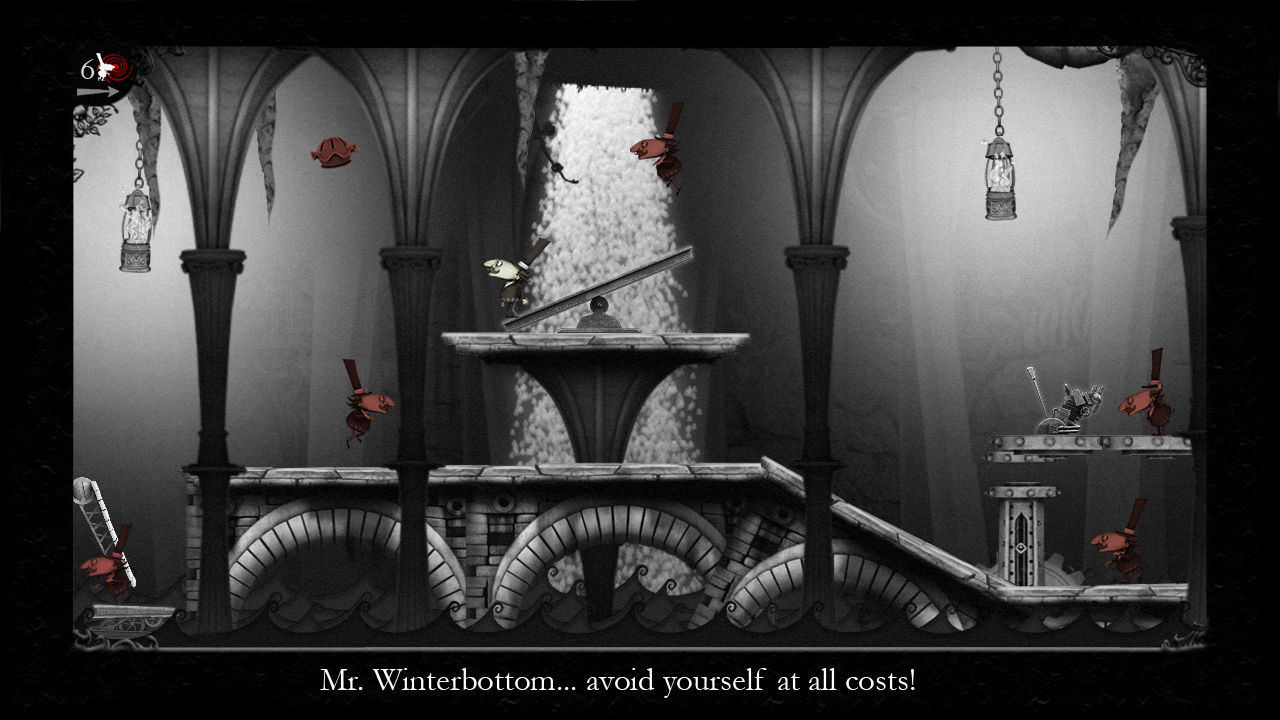 The insane premise is backed up by an original and innovating gaming style of using a time bending or cloning of yourself to make your way through the seventy five levels to the ultimate goal, pie. Set in a world that can only be describes as Tim Burtons ideal city, the twisted Victorian backdrops are met with the short legged umbrella wielding Winterbottom who manipulates everything at his disposal to solve the puzzle as quickly as possible and get the goods.
Using the right trigger you can record yourself doing any action or motion and set your now immerging clones in an infinite loop until the goal is reached. You can use them in any way you see fit, they are your lemmings, jump on them, use them as a raft, seek and destroy, or just have fun. Itís entirely up to you.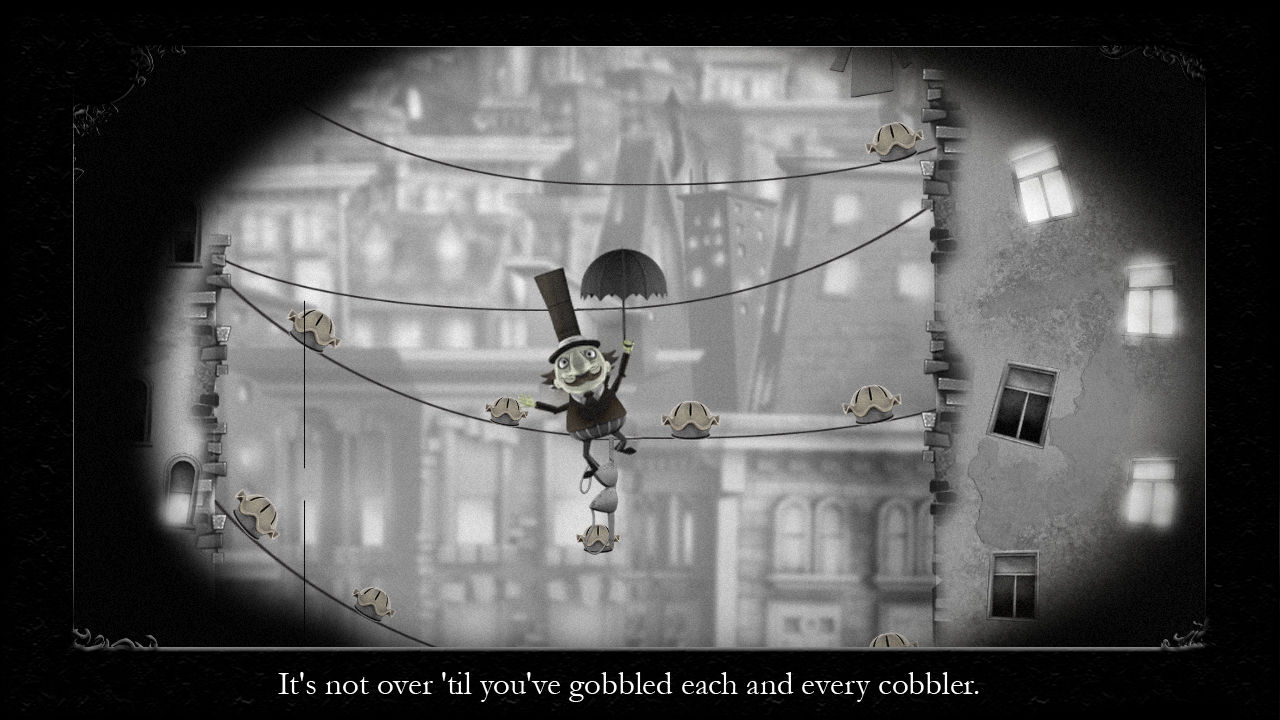 Each level has its own restrictions, such as the number of clones that can emerge on the screen at any one time, or the order of the pies you must capture but the creativity of the puzzles and levels ensures that you will be either chewing the controller or parading a victory lap for many sessions of play.
The levels are also timed so thereís no need to worry about getting the greatest score, the question you will ask yourself is, can I do that quicker?, as that is where the bragging is, and even more so when you post your times on the Xbox Live Leaderboard.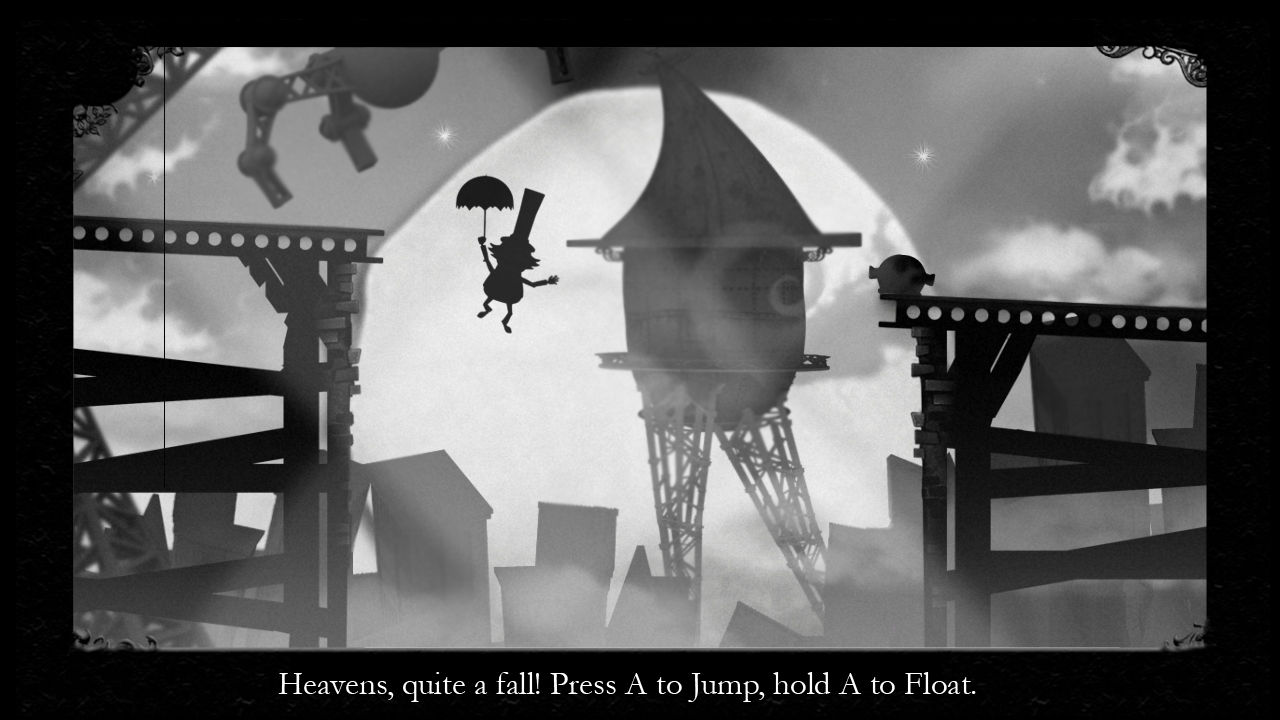 The levels are really a brilliant step in creativity as you make your way through using beams, jumping on machines, depressing switches and extinguishing flames, all for the almighty pie, with extra doses of memorable side stories and amazing designs of art splattered around, its a great accomplishment to see a title like this make its way onto a major format, and hopefully will give a nice budget to the Odd Gentlemen development team to continue to release these sparkling little gems.