The Dishwasher: Dead Samurai
For those of you who are unaware, a few months back Microsoft announced a competition in which budding developers could create a game using their XNA Game Studio software, and the selected winner would have their game released and also take home a contract Xbox Live Arcade Publishing contract. James Silva won the above stated contest and his creation, The Dishwasher, is now unleashed onto the Arcade floor.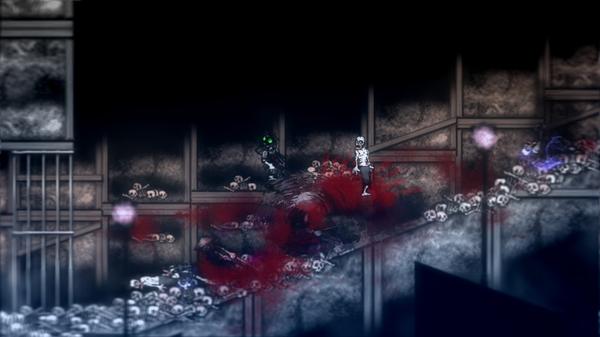 The Dishwasher : Dead Samurai is a 2D Beat 'Em Up side-scroller with oozing brutality and blood splattering lushness. It follows 'The Dishwasher' as he finds himself having to battle his way through a series of Agents, Zombies, and Cyborgs using a large arsenal of button mashing combos and weapon switching trickery.
The story line is, in comic book style, ludicrous and outrageous, in that The Dishwasher is captured by cyborgs before being saved by his mentor and chef who donates him Alien Blood to resurrect him from death all the while giving him super powers of a magic style called 'Dish Magic'.
You catch all that, yeah, I thought so. Sticking with the comic book style, each level has a series of flashbacks, each revealing a tiny bit more and slowly building the story line in a 'whodunnit' manor, ultimately though the story line is so outrageous and blandly displayed that you mostly end up fast forwarding it to cut to the level itself.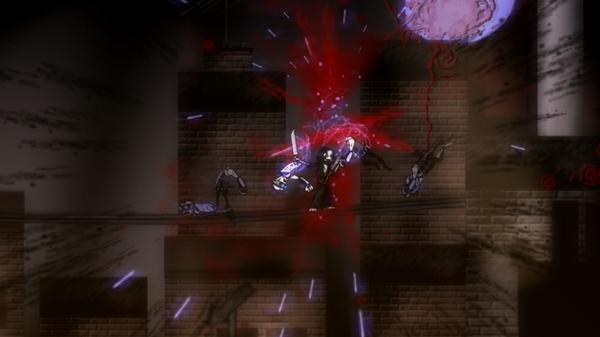 The strongest point for this title is its arcade nature, the constant rapid fire action and page long combos give it a true back gallery feel. Each time you wear down a opponents you have the option to finish them in a 'clean' or 'brutal' manner, if you finish them in the correctly displayed way you will also get a health and 'Dish Magic' bonus.
As well as this, when you accumulate enough point you can upgrade your weaponry, ranging from the speedy entry level Meat Cleaver to the slow but spatteringly brutal Chainsaw and there are also health goodies along the way. The gameplay is simple, yet effective and is packed with a good 15-20 hours of first play alone.
Unfortunately the gameplay also shows signs of it being a first development title, with little testing the screen has obvious tearing and flickers which can be very distracting due to the high action nature. The multiplayer modes are basic with it rotating around online co-op, but being a arcade title you wouldn't expect anymore.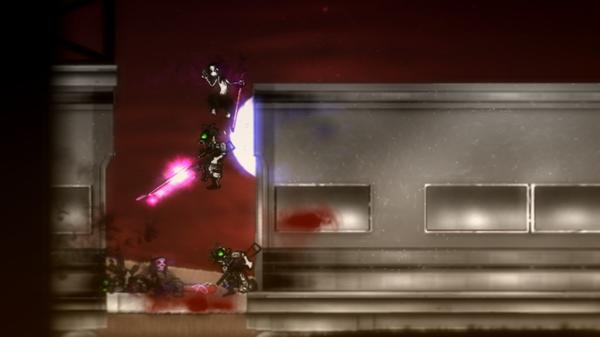 As a complete package, The Dishwasher : Dead Samurai is good value at 800 points, and is a nice modern touch on a classic arcade style. If you skip the comic strips and try to ignore the graphic issues, you can easily gather 30+ hours play out of this title.