Test Drive Unlimited
Test Drive Unlimited is the ultimate automotive experience for car and bike enthusiasts alike. Visit the most sophisticated car and bike dealers to purchase new vehicles or simply take them for a spin. Collect and trade rare performance parts and customise each vehicle to make it one-of-a-kind. Test Drive® Unlimited challenges players online to experience the most exotic and fastest vehicles on more than 1000 miles of diverse Hawaiian roads. Gamers win races, challenges, missions and tournaments to earn credits and purchase new cars, bikes, rare performance parts, clothes, apparel, homes and garages.

One of the original concepts in car games has returned on the XBox 360 that truly gives a unique spin on the world of racing. Test Drive Unlimited could be considered the Sims car game that allows the player to not only race around almost real-world scenarios but also give the gamer the option of hiring and purchasing new cars and properties to live the ultimate lifestyle!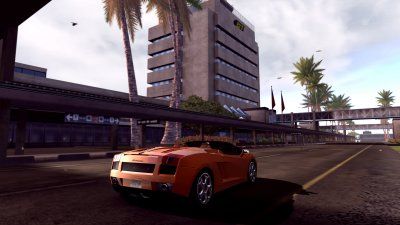 Features:
Test Drive Unlimited is redefining the racing genre online - The seamless online connection offers unlimited new challenges, opponents and competitions as well as monthly additions of vehicles, aftermarket parts, clothes and apparel

More than 125 licensed vehicles - from exclusive manufacturers including Lamborghini, Ducati, Aston Martin, Mercedes, Saleen, Shelby, and Jaguar

Realistic cars and bikes - Amazing render quality and unrivalled interior details including full car functions such as radio, electric windows, horn, wipers and more

Personalisation - Upgrade each car or bike with options from the actual manufacturers' catalogue. Players create characters, buy new homes and garages, and tune and upgrade vehicles with aftermarket parts

Create challenges - or races from more than 50 game rules and settings. Upload your created challenges online to become part of the player community

A gathering of communities - Players can create or join a club to talk, chat, trade, race or organize club-based competitions and tournaments

Simplified match making- and division based rankings make this game the most comprehensive and accessible online racing experience.
The game itself begins at an airport where the gamer is given a choice of picking one of the nameless characters. After you made your choice, your avatar reaches his or her destination of Oahu, a tropical Hawaiian paradise with impressive buildings as well as miles of beautiful green scenery that makes up the other of half of the island. Your first stop aside from a car rental place, is the offices of a real estate agent where you will get to purchase your home and then off to buy your first vehicle.

From the very start, Oahu is open for you to explore and believe me when I say that there is a lot to explore seeing as the game managed to cram as much of the place as possible into the map. You'll be thankful for your GPS that is good at pointing out stores and other notable places like a dealership, detail shop and car rental lot. With this initial impression, the developers have truly created a unique spin to the world of racing with its almost real-life realism.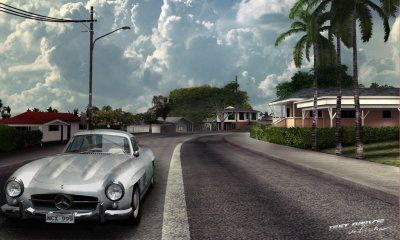 The racing challenges are composed of official trophy races to Speed challenges that have you racing through the map past some stationary radar detectors in order to attain the highest possible average speed. Then there's Time Attack where you try to race to the finish line in the shortest time possible.
You'll even encounter other racers just zipping through traffic, often slowing down when they reach you as if to taunt you into a quick race. You can drive up to a street racer and challenge them to a race where you decide where the race will start and where it will end on the map.
Test Drive Unlimited also features a variety of cars and even motorcycles such as the Dodge Viper SRT-10 or James Bond Aston Martin or for those that want a faster ride, the Ducati 999-R. With over 125 licensed vehicles, there is definitely a car or bike for you.
Although the gameplay is rather solid, the cars unfortunately don't drive as smoothly as one would expect that does cause some problems during certain races. Although the button layout is perfect, it seems that there is a slight lag that will definitely have even the most experienced of racers crashing into oncoming traffic or inanimate objects. Another strange thing is that the motorcycles drive like the cars which is a shame because there is a great choice of cycles to choose from.
Although the control system is quite adept, the game would have been better if the developers spent a little more time tweaking the control system and with that said, the game is still entertaining and doesn't hamper the gameplay too much. It will just take a little extra time to get use to the control system.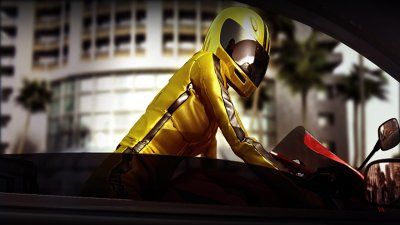 Graphically, Test Drive Unlimited borders between beautiful to somewhat lacking. Sure the game is about the hot cars that do look good and Oahu is just as beautiful in the game as it is in the real world but when it comes to displaying your avatar during cut scenes, the game just falls flat. In fact, the characters feel like they would feel right at home on the original Xbox and the same can be said about the lighting and smoke effects. However I must reiterate again that Oahu looks amazing!

The games sound is also something of a letdown since the car engines really start sounding the same no matter when car you're driving. Car enthusiasts will find it hard to believe that a Ducati engine sounds exactly like the rumble of a Pontiac Firebird. Fortunately your car comes with a radio filled with different stations that play decent rock tunes and some from the likes of Queens of the Stone Age, reminiscent of the Grand Theft Auto series, except no shock jocks.

In conclusion, Test Drive Unlimited is certainly a better alternative to the Ridge Racer series if you're looking for a game that blends offline and online play almost seamlessly. It's hard to dislike a game that tries to bring something different to the table and succeeds in putting gamers into an open world filled with plenty to do and the freedom to take on any race at any time. If you're a true racing fan or just a casual one you might want to seriously consider buying this game.