Uh oh... it's very early for the shovelware on Kinect but here it is with Sports Island Freedom or DECA Sports Freedom in the US. Sports Island Freedom by developers Hudson attempts to target the casual "sports" game market just like the Nintendo Wii but unfortunately the gameplay and accuracy leaves a lot to be desired.
Boasting 10 different games that require you to use your body to play, the problem with Sports Island Freedom is that only a handful of the games are actually enjoyable. The rest are actually annoying to play due to the lack accuracy by the game itself. Even though my Kinect was successfully configured, the sensitivity of the games just wasn't there. I tried to reconfigure my Kinect about 5 times but the end result was still the same.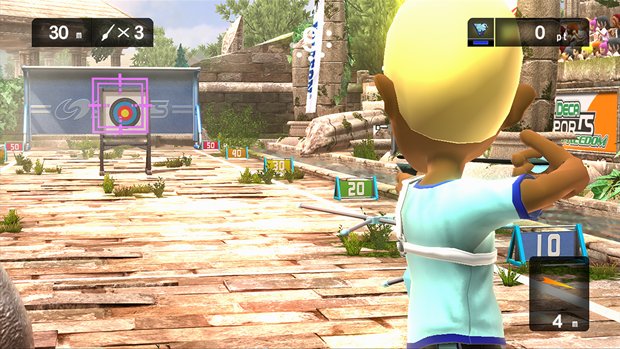 So what about the games? In essence, Sports Island Freedom is a collection of mini-games like Wii Sports or Wii Resort and just like the other two aforementioned titled, some of the games are good are some are bad. I really wanted to enjoy this game and I do realise that they were targeting younger gamers, including casual gamers but even those genres require a little bit of respect.
Game includes in Sports Island Freedom
Tennis

Beach Volleyball

Archery

Kendo

Mogul Skiiing

Figure Skating

Dodgeball

Snowboard Cross

Boxing & Paintball
As mentioned and I'll say it again like a broken record, the biggest problem with Sports Island Freedom is the Kinect controls which don't seem to work very well. Another issue with the controls is that they are quite simplistic, opposed to the very impressive Dance Evolution which really matches the movements of your body. And then you have the game paintball which is a total mind mess where you use your arm as a gun! <has another sip of Scotch>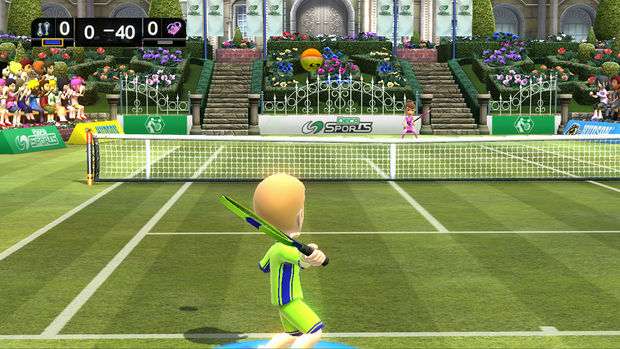 The gameplay is like playing online when you are experiencing severe lag and when you're playing tennis in Sports Island Freedom, sometimes it's very hard to hit the ball or hit it where you want it to. Dodgeball is another game that also suffers from poor sensitivity.
There were a couple of gems that somehow I did enjoy that include Kendo and Archery but once again, even those suffered from some control issues. Then you have a really frustrating menu system and once again a note to developers... please ensure that your menus are basic because the frustration of navigating the menus translates back to the game. That's probably why I enjoyed boxing in this game because it took out my frustration!
For a game that is almost a clone of Wii Sports, the title only supports two players locally or up to 4 payers online. Unfortunately we couldn't find anyone to play the game online. The local 2-player mode was "ok" because as the old saying goes, misery loves company. Still, it was quite uninspired!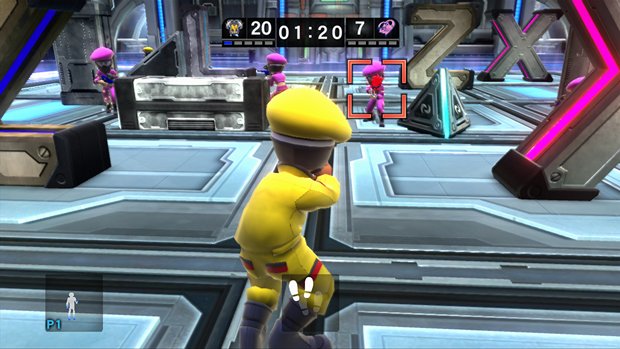 Graphically, the title is reminiscent of a Nintendo Wii game with its basic characters and backgrounds. The music sounds way too third party for my liking and the sound effects don't exert any excitement either. Even your Avatar looks a little boring, especially when it's not moving in time with you in the real world. Oh the misery. <sips more scotch>
For some reason, I get déjà vu while I'm playing this game because surely the developers, especially Hudson would have learnt by now that games like this are not acceptable on the Nintendo Wii, especially on the XBox 360. Oh well, just like the Move for the PlayStation 3, Microsoft can finally enjoy shovelware like all the other consoles.