Spelunky
Spelunky is a modern imagining of those classic platforming games which requires the player to delve into an underground temple in order to find fortune and glory. Imagine Indiana Jones meets Balder Dash and then add a plethora of other similar games from the Commodore-64 era and you get this truly addictive yet frustrating XBox Live experience.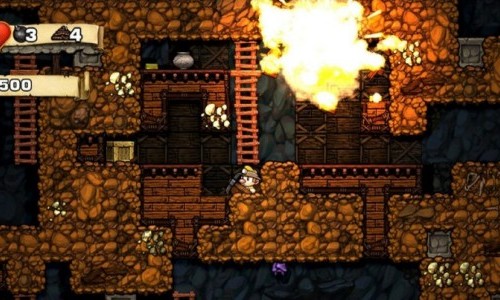 What makes Spelunky so entertaining besides all the power-ups you get for your characters is that each time you die, the entire world of Spelunky gets randomly generated. This also means you have one life and each time you die, the whole world starts again. You'll die dozens of times, however as you become more familiar with your character, their equipment and more importantly the environment, death should hopefully be put on hold... that's the theory anyway.
Before starting the game, Spelunky takes you through a small tutorial thanks to a diary you find in the mines. This will explain all the tricks of the trade that you need to know in order for surviving this world and defeating all the enemies you encounter such as snakes, bats and horrible spiders.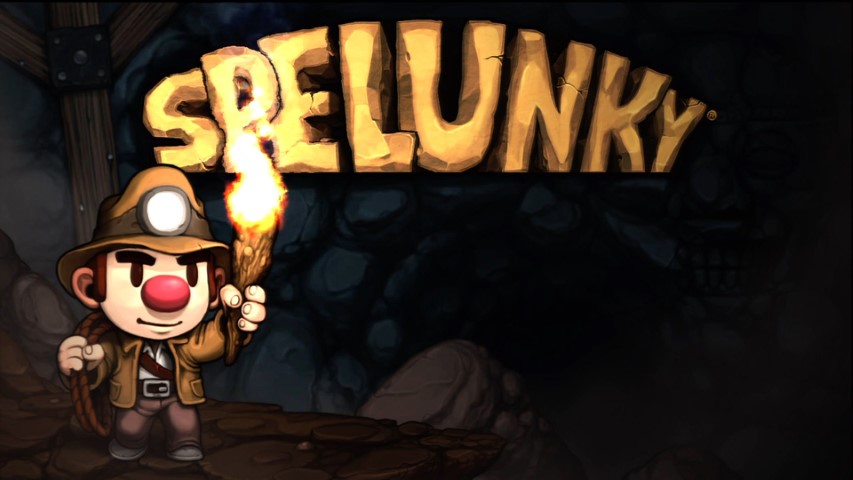 Unfortunately the world is full of traps which makes getting from point A to B sometimes a daunting task, especially when you're trying to get more treasures. You also have to rescue people from each level which causes additional gaming challenges. By collecting treasure and gold, this allows you to purchase more things for your arsenal such as bombs thanks to your local shopkeeper.
For example, bombs are used to blow away the rocks in the mines in order to reach new places or defeat enemies. Enemies can also be defeated through a variety of different ways. The key to surviving Spelunky is your memory. For each time you encounter something new which generally results in death, you'll be the more wiser to take on the levels. The game even supports four-player multiplayer which is just as difficult as single-player, however if you can survive, the bragging rights are well worth the effort.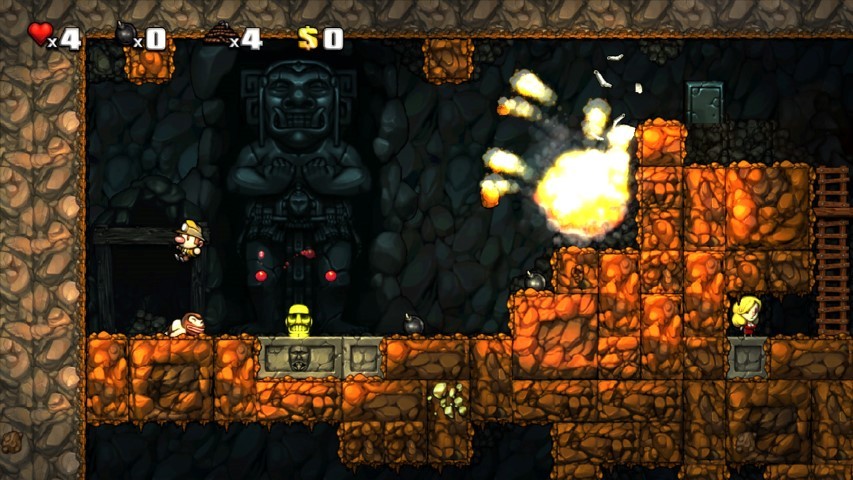 Another cool part of Spelunky is that there are so many ways to solve the game as not only is each level different but there are a variety of paths to the finish line. The control system works well on the 360 and is quite sturdy but be ware, the control mechanics are quite old school so one wrong move generally means death... again. Thankfully there are short cuts to assist you get back to almost where you were as the game is split into neat little chapters.
Animation suits the retro feel of the game and it's almost like looking at a game from the 80's. It works well with the gameplay as do the sound effects, although the music is quite horrendous. Nonetheless, this is a very challenging and well thought out game that I could happily recommend to all gamers looking for something uniquely different and Spelunky fits that bill!