Sonic the Hedgehog 4: Episode I
Sonic returns on the XBox 360. What? Oh that's right, unfortunately there is no SEGA console but Sonic the Hedgehog 4: Episode 1 is classic Sonic all the way to its core.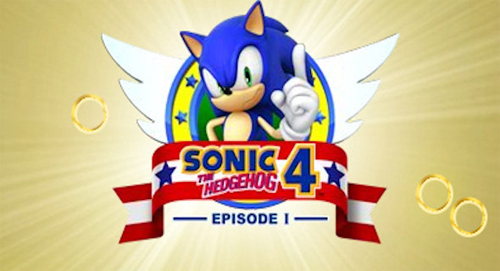 Featuring all those colourful Sonic characters, this game is truly a homage to 16-bit gaming but even though it's missing that "wow" factor from the original games, it's actually quite an entertaining experience on the 360. The biggest downside is that the game is relatively short but reliving all those cool Sonic moments is definitely a blast from the past.
Gameplay … simple. You control Sonic with your XBox controller as he races around as a ball, getting faster and faster in this not so jumping action platformer. On the XBox 360, the developers have managed to capture the "speed" of the original games and it looks luscious on a 55" FULL HD Plasma TV.
The level design also pays homage to all those classic Sonic games such as my favourite, the Casino to lots of outdoor levels as you race, jump and speed your way to victory.
But not all areas involved racing around and collecting points because some stages have puzzles which are relatively on the easy side but they sometimes throw you a challenge here and there plus those great over the top Sonic boss battles. Did I hear someone say Dr. Robotnik?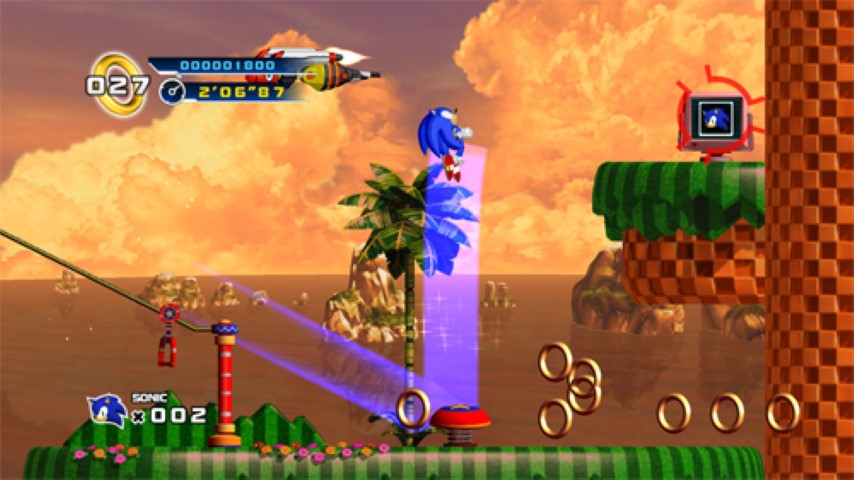 One issue that I had with the game is that some levels don't translate that well to modern gaming and can become quite frustrating, especially when speed is a key and you keep messing up jumps or what not.
The other issue is that the game is rather short so just when things begin to get exciting, it basically ends and you need to wait until episode II to be released. It's a good marketing campaign but it should be a little cheaper than what XBox Live are selling it for.

Graphically, 16-bit on steroids is how I would describe this game. The characters look great, the gaming environments are just as fun and more importantly, all those crazy Japanese Sonic effects are there. The music sounds 16-bit as do the sound effects but it's all part of that journey down memory lane. All in all, it's a good looking game, even though it may not contain any modern 3D graphics.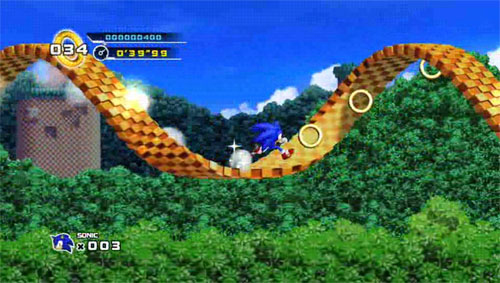 The game might not be the perfect Sonic but considering what has come out with Sonic in the last years, I would have to say, it's probably the best game in about 10 years for this franchise. That retro feel is all included in this quick download from XBox Live and the gameplay still works… even after all these years.
SEGA should be congratulated for going back to basics as opposed to making Sonic more than it is.