Celebrating someone's special 20th anniversary, SEGA have released their latest flagship game based on their extremely popular gaming character, Sonic the Hedgehog. Combining both classic and modern gaming elements, Sonic Generations is not only a walk (run) down memory lane but also a walk (run) through modernity as players are taken on a rollercoaster ride of unparalleled arcade speeds.
Just like the original Sonic the Hedgehog game that was released in 1991 on the SEGA Mega Drive, this 2011 incarnation features the same sense of speed but uses the full technological power of modern consoles to create a very entertaining and at times frustrating yet fun arcade experience.
It's classic Sonic with a healthy dose of modern twists such as 3D graphics and revamped gameplay that not only features the classic Sonic spin-dash attack but also a new attack for Modern Sonic called the Sonic Boost! Interesting enough, it comes together rather well that although doesn't try to reinvent the wheel but rather, creating a sturdy and fun arcade game from start to finish.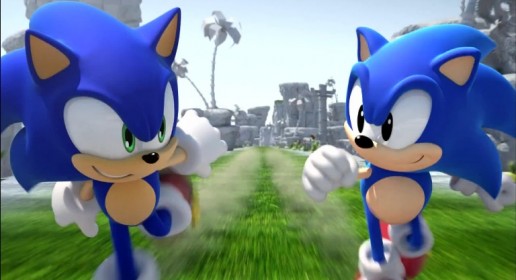 At its core, Sonic Generations is an arcade game that takes place in a variety of themes from classic Sonic history as our favourite hedgehog attempts to thwart a nefarious entity from destroying time itself. As you move through these time holes, you'll not only be visiting a younger Sonic but also all the friends of Sonic in order to fix up this mess.
Best of all, this re-imagining of the Sonic franchise not only pays homage to a wide gamut of Sonic games before it but there are some truly rollercoaster and vertigo inspired levels as you explore these amazing Escher inspired worlds. Thankfully the basic elements of the original game are included in this title but with a few new twists for the new Sonic.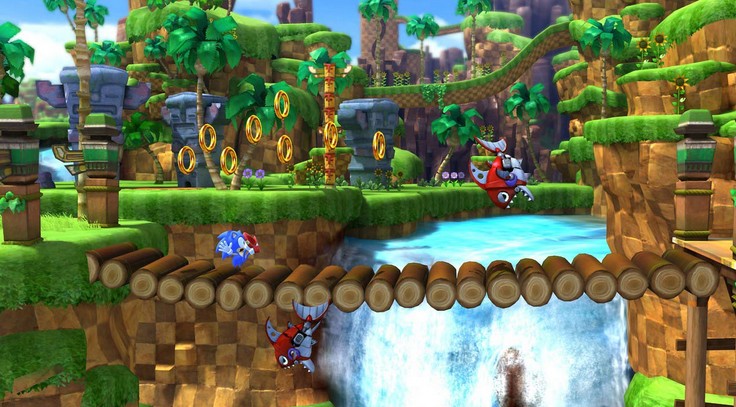 Not only do you get to control two Sonics in the game but when you complete each level, you also free Sonic's friends who can then team up with you to take on new challenges which opens up the title for some great replay value. Nothing is more fun than racing at super speeds, collecting rings, solving puzzles and defeating enemies in classic Sonic fashion.
It's also great that the entire game is not just 3D and at certain parts in the game, it will revert back to its original 2D counterpart and these 2D level are a real blast from the past. Fortunately they look brilliant on FULL HD. You also need to change your strategy a little in these 2D environments. Just be warned that some of the 3D levels are really quite CRAZY, like running at super speeds downhill.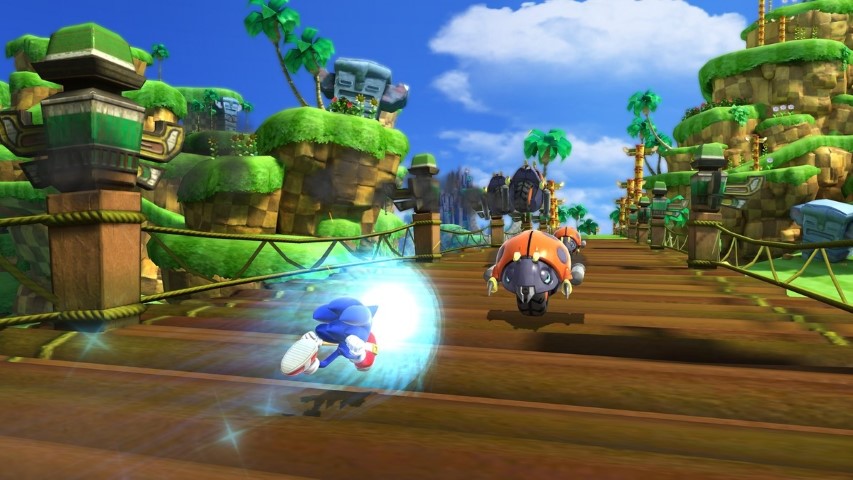 As mentioned, the game is oozing with Sonic goodness as you run at high speeds, jump off larger than life ramps and slide on these rollercoaster rings and arcs. I found that the Classic Sonic is a much more lenient character when it came to errors on behalf of the gamer because in the "modern" world, our Modern Sonic is a little more difficult to control, especially when running at super speeds or when an element of timing is involved. Nothing is more frustrating than mistiming a key gaming section and then falling to your death which is more gamer error than controller error.
Fortunately, the controller works perfectly on the XBox 360 and it feels like a Sonic game from the get go. Most gamers will easily be able to pick this title up and start playing without any issues whatsoever. As this is almost a history lesson, the two Sonics will fight a variety of bosses from their colourful backgrounds and there is an element of strategy involved as you use your Sonic attacks and the environment around you to win. All in all, the gameplay comes together rather well for this title.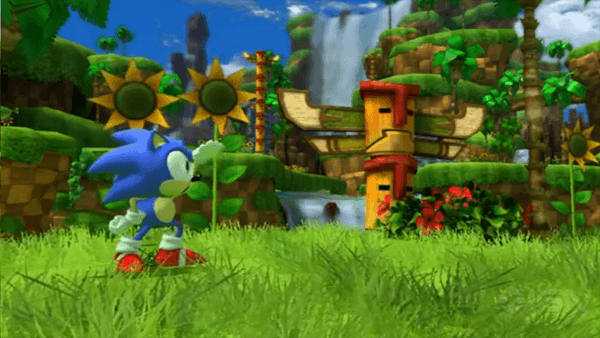 Graphics & Audio
Graphically, there is a noticeable difference between Classic Sonic and Modern Sonic, with Classic Sonic almost looking quite "spritely" but Modern Sonic is a much more streamlined and more animated character.
On the XBox 360, the gameplay is extremely smooth thanks to the decent graphics engine and I could not fault this title anywhere... except from the occasional frame rate issue. The characters are well animated and there is some good special effects and lighting thrown into the mix. Add in lots of arcade sound effects and a very Sonic sounding soundtrack and Sonic Generations is a well made title.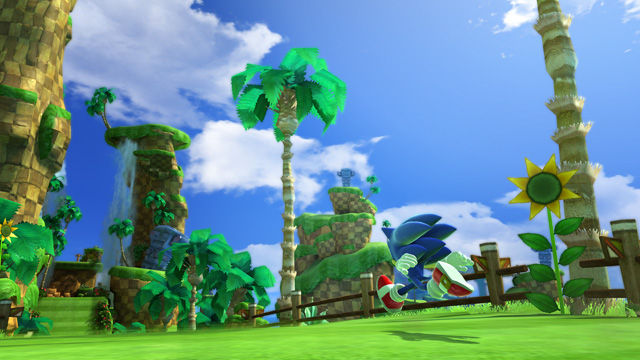 Final Level
In the end, Sonic is back and he's bigger and better than ever. This is the game that SEGA needed to revolutionise the character and best of all, the gameplay successfully combines classic and modern gaming mechanics into one accessible title. It's fun and it's frustrating but at its heart, Sonic Generations is the perfect game for those that players that want something a little different as opposed to the overcrowded first person shooter, sports and racer market. With lots of unlockable content, this game can definitely be played a second and even a third time... Bring on a sequel!!!