Racing games have come a long way in every way since Sega Rally was first introduced into arcades back in 1994. The downloadable version that has been developed has been updated somewhat without losing that Sega Rally feel and styling, the question is though whether this has stood the test of time.
There is not a whole lot modes available for Sega Rally, there is Championship, Single Races, Time Trial and Classic Race. Championship mode involves passing 22 opponents over just three races, this is pretty challenging and you are not able to ease up at all. Single race and time trial are pretty self explanatory, Classic Race is a great little addition though. Classic Race lets players use the old Toyota Celica or Lancia Delta and go head to head on the old track.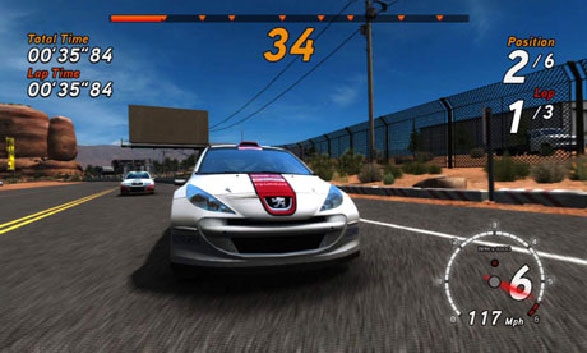 Sega Rally has a very distinct feel with the way the cars feel, it is a very arcade style that requires the cars to be absolutely thrown into all the corners and for the most part requires minimal braking. If you have ever played Sega Rally before you know exactly what to expect, if it isnít broken donít fix it right. The problem is that comparing this with a modern rally game, or even a modern arcade racer it feels overly simplistic and will only take a couple of corners to have it pretty much figured out.
Fortunately they have updated the graphics since the original release; despite being updated the graphics are nothing spectacular. The graphics work perfectly though for the nostalgia feel without the usual grimace from returning to an old favourite after more than a few years. So donít go into this expecting current gen visuals, they are just not there, this in no way takes you out of the experience, conversely I believe that it adds to the experience.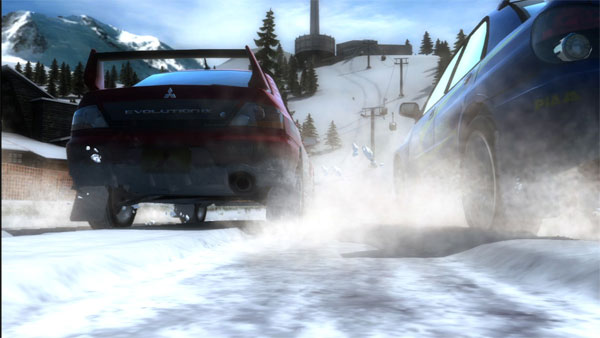 The sound for Sega Rally is as it should be, a shout out to the original, so it is nothing ground breaking but takes you back to the old arcade days, with the lame Sega presenter pretty average sound effects. But again, it doesnít seem as though Sega were trying to bust the mould but were instead trying to spark some nostalgia.
It has been a while since the West has had a Sega Rally game since the Japanese only release of the most recent Sega Rally. For those that have played a Sega Rally this is exactly what you would expect, for those who have never played Sega Rally before there is not much here to entice you into a purchase. With only very limited tracks and cars there is little else than nostalgia here, but for those that loved the original this may be enough to make you want to fork over some of your hard earned.