It's amazing that video games have such a diverse history and thankfully SEGA have acknowledged their amazing gaming history in this awesome compilation of classic games entitled the SEGA Mega Drive Ultimate Collection.
The SEGA Mega Drive was truly a revolutionary console system that was first released in Japan in 1988, followed by the United States 1989 and the rest of the world in 1990. Needless to say, this powerful console introduced the world to a variety of wonderful gaming characters and series that include Sonic the Hedgehog and Knuckles, Ecco the Dolphin and Alex Kidd.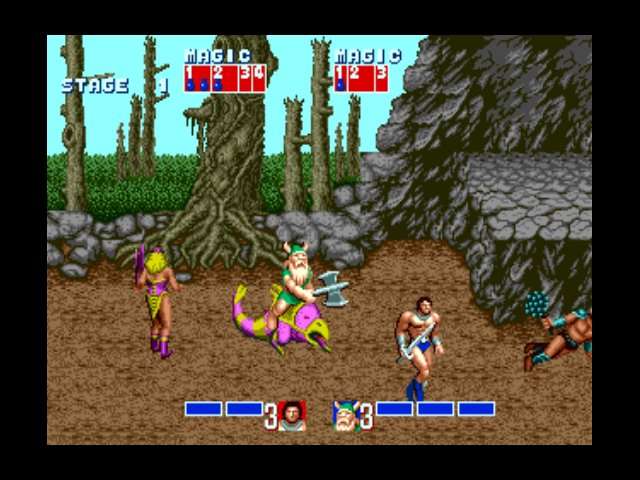 List of Games included in SEGA Mega Drive Ultimate Collection

Alex Kidd in the Enchanted Castle
Alien Storm
Altered Beast
Beyond Oasis
Bonanza Bros.
Columns
Comix Zone
Decap Attack starring Chuck D. Head
Dr. Robotnik's MBM
Dynamite Headdy
Ecco the Dolphin
Ecco II: The Tides of Time
E-SWAT
Fatal Labyrinth
Flicky
Gain Ground
Golden Axe I
Golden Axe II
Golden Axe III
Kid Chameleon
Phantasy Star II
Phantasy Star III: Generations of Doom
Phantasy Star IV: The End of the Millennium
Ristar
Shining in the Darkness
Shining Force
Shining Force 2
Shinobi III: Return of the Ninja Master
Sonic 3D Blast
Sonic and Knuckles
Sonic Spinball
Sonic The Hedgehog
Sonic The Hedgehog 2
Sonic The Hedgehog 3
Streets of Rage
Streets of Rage 2
Streets of Rage 3
Super Thunder Blade
Vectorman
Vectorman 2

I consider myself a gaming veteran and this collection features some of my personal favourites that included the original Shinobi, Golden Axe, Streets of Rage and two of the gaming world's most legendary characters, Alex Kidd and Sonic the Hedgehog.

With 40 quite diverse games included in this collection from fighters, space shooters and arcade games, this collection is almost guaranteed to please everyone. It should be noted that some of these games have aged quite well and are still quite playable today with some rather impressive graphics.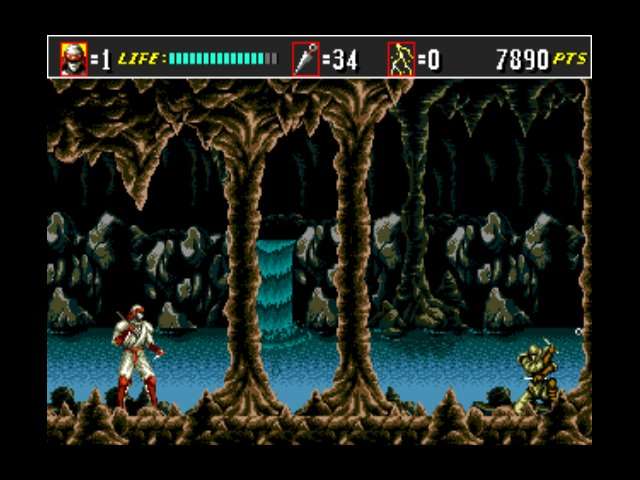 As there are a variety of different genres in this collection, each genre handles quite differently from the next. For example, Shinobi is a side scrolling arcade game that has the player hacking and slashing through an almost unending line of Ninja, whereas Streets of Rage is your more traditional 2D fighting game and then if you throw in Ecco the Dolphin, it's a surreal arcade experience where the gamer plays a dolphin. As you can see, variety is the spice of life!

The control system has been flawlessly converted to the XBox 360 controller and each game works quite well with the buttons of the games mapped perfectly. The best aspect of the SEGA Mega Drive Ultimate Collection is that the player can save their progress anywhere which is a brilliant aspect and allows you to complete those games as you may never have had the chance at the arcades or on the console itself.
As you progress with the games, unlockable special features are soon available that include interviews from the developers and some great retro artwork of these games. Another impressive feature of the SEGA Mega Drive Ultimate Collection is that you can play with another player which is quite "arcade-esq" at times and allows for some great cooperative fun, unless you are playing one of the fighting games.
Graphically, these games cannot be compared to the games of today due to the advance of gaming since the release of this console. The developers who were in charge of porting these games to the XBox 360 and the PlayStation 3 created a rather ingenious graphically filter that smoothes out the graphics and actually looks quite impressive on our high definition Panasonic LCD. Each of the 40 different games on this collection are quite diverse and each has their own pros and cons from amazing gaming worlds, colourful characters and some great retro special effects that assisted in what the world of gaming is today. The bad thing is that everything is pixel heaven.

Musically, the games bring back a lot of fond memories from their "electronic" soundtracks that may have been simple at the time, actually created quite a few memorable tunes. Add in a variety of sound effects and even some limited voice acting and SEGA Mega Drive Ultimate Collection is a first class presentation, just don't expect your surround sound system to fully utilize the sound experience.

In conclusion, SEGA Mega Drive Ultimate Collection is a collection that can be played by gamers of all ages, even modern gamers will enjoy the retro-inspired gaming, whereas older gamers will appreciate the walk down memory lane of some of the world's most popular characters. With 40 varied and diverse games, this is definitely a great collection that we could recommend to everyone and best of all, the collection is quite affordable.