R.U.S.E. is the latest RTS (real-time strategy) to hit the XBox 360 that is set during the turbulent era of World War II. Even though I've never been a fan of RTS games on the XBox 360, the Halo RTS game was an exception. In all honesty, you really can't beat them on a PC which are more friendlier for this premise, especially with the accuracy of a good old fashioned mouse. However, surprisingly enough, R.U.S.E. actually works quite well with the 360 controller but we'll get to that later.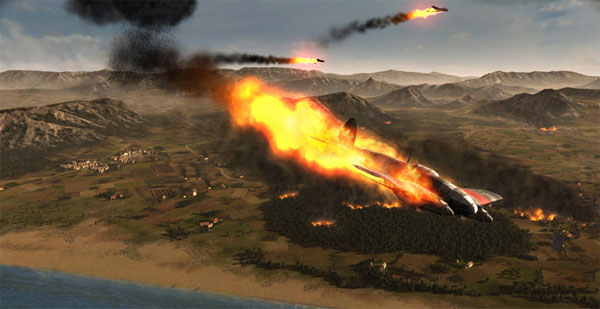 Like all good RTS games, R.U.S.E. uses the classic base building archetype which requires you to create your own army from scratch and as you progress, so does your access to what you can create and build. Fortunately, the game starts relatively slow and doesn't throw you in the deep end but needless to say, there are a few frustrating missions along the way. Controlling your troops can be done from the sky or via the ground but for the majority, a birds eye view is the best place to be, although it is interesting to get up close and personal.

Story wise R.U.S.E. feels like a 50's war movie that follows a G.I. Joe or more specifically, Joe Sheridan who has been given the task of searching for the mysterious Prometheus, a vital German intelligence source which could very well change the way this war will end. Using cinematics and in-game movies, the developers successfully tell the tale of Sheridan as he becomes a force to be reckoned with in the army that he enlisted those so many years ago. A twist to the story is that you also control General Richter, a German commander who has quite the military mind and is the second instalment of the campaign.

The control system of R.U.S.E. has been well mapped on the controller and as opposed to the traditional mouse clicking interface, selecting units is a flawless experience and all you need to do is point towards your unit and push the button on the controller. It's quite streamlined as is the menu system when you are micromanaging.
Once you have selected the unit, you can then issue some basic orders for it and on a FULL HD TV, it works exceptionally well. At first you have limited access to how many units you can build and even though reinforcements are sometimes available if you don't err to the side of caution, things can quickly become disastrous for Sheridan and Richter.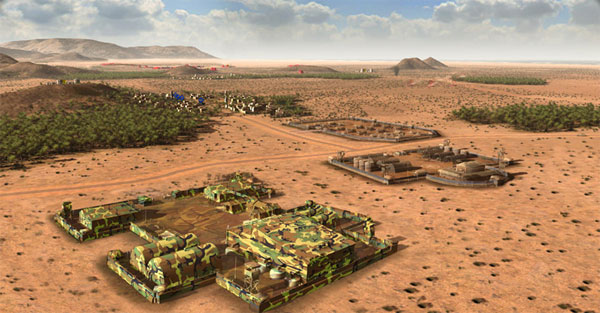 However, for those who have never played an RTS before, more specifically on a console, the title supports three levels of difficulty and we played it on the mid setting which at times did cause some challenges as some of the missions were a little relentless. But unlike games such as Starcraft II or Command & Conquer, strategy plays a keep role in how your mission will pan out and you need to fortify all facets of your defence and offence. Another key factor of the game are ruses which allows for different types of nefarious or sneaky techniques to be used such as spying on enemies or decrypting their messages. The single-player campaign is decent but it is lacking that true human touch which at times is a little dry and uninspiring. Multiplayer on the other hand is more entertaining then the single-player campaign as this is where the "ruse" factor comes into play and you can really bluff, cheat and sneak your way to victory like a good game of poker.

Graphically, R.U.S.E. is a good looking game on the 360 with some exceptional attention to detail and some luscious special effects. Vehicles are well designed and there are some great lighting effects employed in the game to give the title a gritty RTS experience as opposed to the bright lights of some other titles. The soundtrack suits the title perfectly as does the voice acting which is professional and only a little clichéd at the most expected times. All good!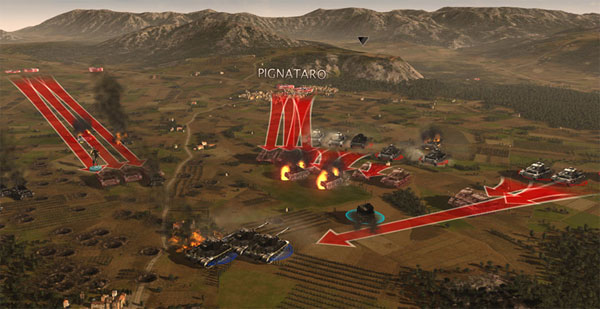 Final Thoughts? R.U.S.E. works as a console RTS game, thanks to its simplified control system and entertaining gameplay. I still miss the mouse but somehow the developers have succeeded and even though it may not be as fast paced as some other RTS titles, R.U.S.E. is definitely targeted to the more studious gamer who wants a true war experience from the comfort of their lounge room. And besides, I don't need the greatest PC in the world to play this RTS!