After playing this game for just over a week now, I'm pleasantly surprised by this new DLC from Rockstar. Apart from some cool new things to do in this new instalment, what it really showcases to me is the versatility of this powerful gaming engine and this is where the world of gambling comes into play.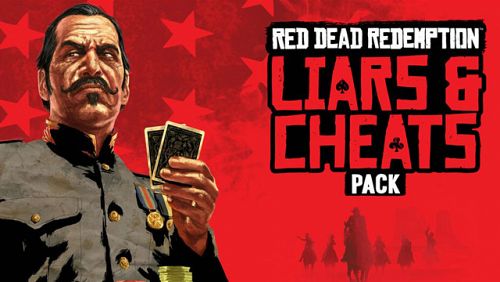 Horse racing... Although horses are an integral part of this gaming world, horse racing offers the player something uniquely different as you attempt to outrace your opponents and with the Melbourne Cup just around the corner, the timing could not be more perfect in Australia, especially as October is the beginning of the racing period.
What's cool about horse racing is that you need to earn your position in the race and if you do happen to become number one, everyone else will be gunning for you. Horse racing allows up to 8-players to "race" and the coolest aspect of this is that you actually race for one of three cups. With guns blazing, this is the best part of this DLC.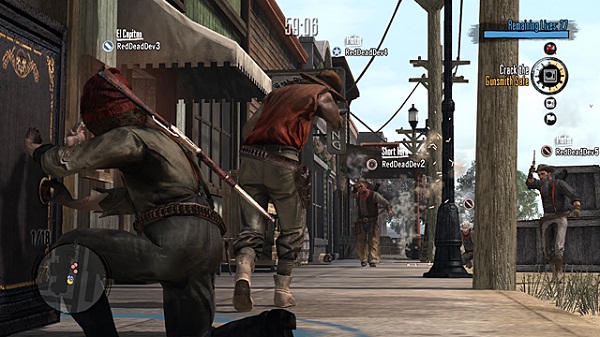 This new add-on also allows you to play more "gambling" against other players such as Poker or Liar's Dice and although they were included in the single-player version, nothing is more fun than playing against real players. If you're good, some decent cash can really be made here.
The free roam capabilities of Liars and Cheats has grown as well which now includes new hideouts to explore such as Venter's Place and nothing is more fun than riding together with a group of friends to take these hideouts over and there is even a special bonus at the end of this mission such as the explosive rifle which in my opinion is way cooler than the tomahawk (Legends & Killers).
A new game mode called Stronghold has also been added to this multiplayer DLC that is a new attack and defend mode which supports up to 16 players and 4-different maps. The premise is simple, one team attacks and the other defends but to make things interesting, you need to race against the clock. If you do capture all the control points in the enemy stronghold, the tables are turned as you attempt to regain your lost stronghold. Very cool and definitely more fun than the Battlefield version.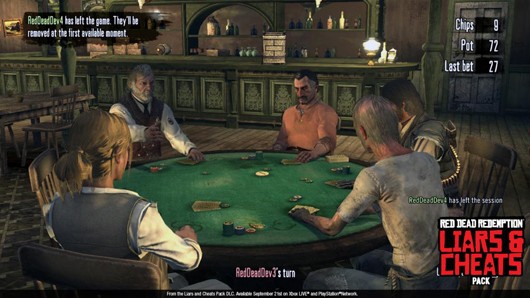 Hunting has also been expanded to include 4 new areas (Roca Madera, Silent Stead, Del Lobo and Broken Tree) and the new gag hideouts include Critchley's Ranch, Venter's Place, Crooked Toes, Scratching Post, Rancho Polvo, Cueva Seco & Warthington's Ranch. Add in 15 new achievements and Liars and Cheats will keep all fans of Red Dead Redemption happy... until the zombies come!
Final Thoughts?
In my opinion, this release is well worth the money and offers fans of the Red Dead Redemption a hell of a lot of things to do... fun things too. From racing to gambling and lots of shooting, this is classic Western at its best. Good graphics, music and sound, Red Dead Redemption Liars and Cheats is for those that like to gamble with fate. Recommended!