R-Type Dimensions
A classic remake of the 80's game arrives on XBox Live, thanks to developers SouthEnd Interactive who bundle both R-Type and R-Type II together which can be played in the traditional 2D view or for some 21st century fun, a revamped 3D version.
Purists take heed though, the original gameplay remains intake, however it has received an XBox 360 facelift plus Live features from Leaderboards to downloadable content to name a few. The game also contains two modes that include arcade and infinite, however we'll get to this in a moment.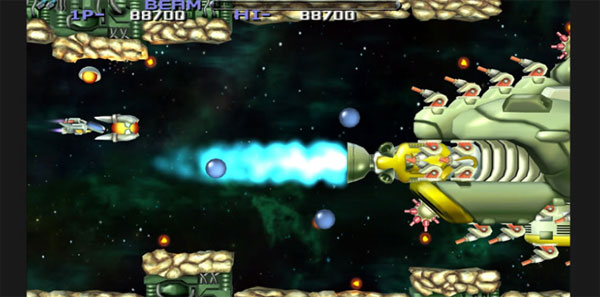 The first thing you will notice about R-Type besides this being a classic space shooter are the graphics and best of all, high definition. The gameplay has been successfully transferred to the XBox 360 and the control on this system works perfectly.
Although the game can be played via the original coin-op experience, the developers have put in a few twists and turns for those who want to play 21st century through bizarre camera angles and even a great co-op mode via local or Live.
The premise behind the game is easy, fly along, shoot enemy crafts, engage in bosses and complete the game. Of course, I couldn't do this on the original but this version allows for infinite lives, so yes... it's finally been done. Your ship also has a variety of weapons such as missiles and scatter bombs to assist in defeating your enemies in classic old school style.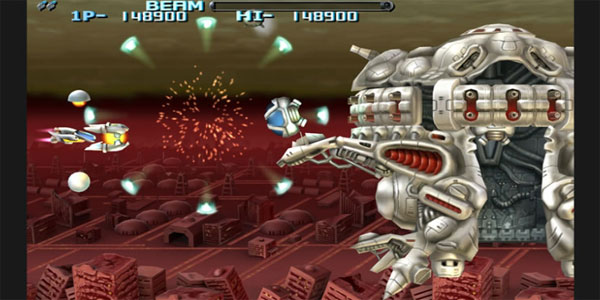 If you want some multiplayer fun, the co-op mode is great and best of all, it can be played with another person from around the world. You can even play arcade or infinite with the help of another person. The game does support Leaderboards and I must admit that there are some R-Type freaks out in the world because their rankings are quite amazing.
Graphically, the title is almost a straight port of the original games, however by pressing Y in the game, you can enable the 3D experience of the game. The 3D experience is quite surreal and impressive at times, making this a decent remake of the original in a certain way. The special effects look good and the bosses that you encounter, some are huge look very detailed. The sound effects and music once again pay homage to the original title. A damn good effort!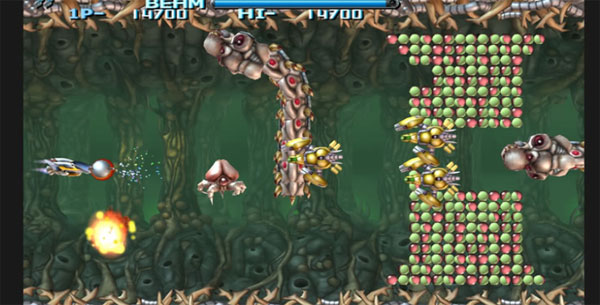 SouthEnd Interactive have put some effort into this "remake" and it supports both purists and newcomers who wish to check out a classic arcade game. The visuals are good, considering the age of this game and the gameplay still works. It'sdefinitely a break from third person shooters, sports and the like.
Classic gaming!