Quake Arena Arcade
It's quite scary that its been almost a decade since the awesome multiplayer first person shooter Quake 3 Arena was released because of how dramatically it changed this genre. So here we are again and this time Quake Arena Arcade has been remastered for XBox Live that contains the same good old fashioned gameplay with updated graphics for an XBox 360 exclusive.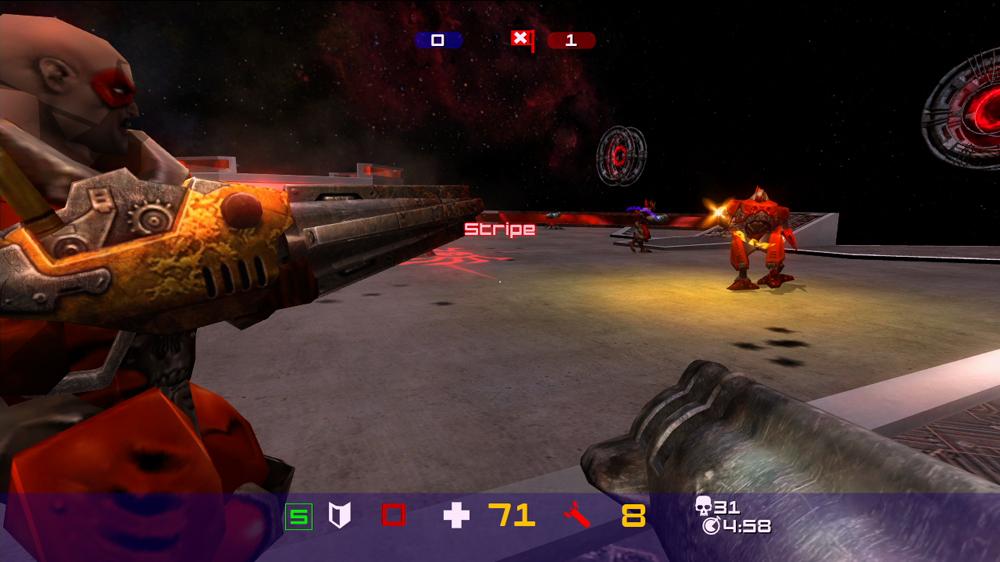 For the uninitiated, Quake was one of the forefathers of first person shooters that took multiplayer first person shooters to a whole new level. With Quake 3 Arena, its developers veered into the multiplayer market and among many older gamers, Quake 3 Arena is still one of the most memorable gaming experiences to date.

With that said, I haven't played Quake 3 Arena since its original launch and things have really changed since then. Even though the graphics have been updated with high resolution textures, the title still has this dated feel. As opposed to many of the curves of today's first person shooters, Quake Arena Arcade feels rather boxy but nonetheless, it was like coming home again.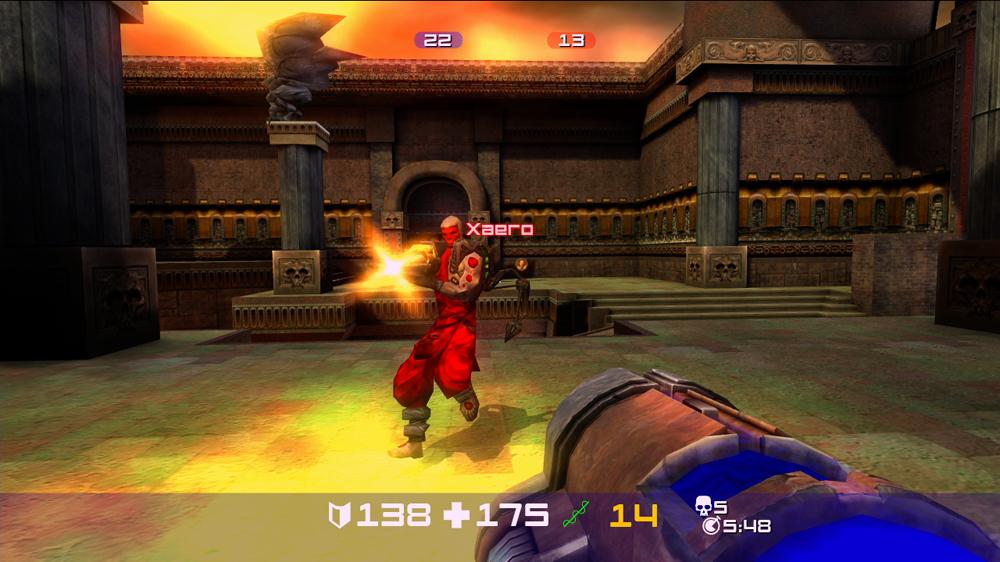 The biggest difference between this version and the original is that it now supports the 360 controller which is a little bit of a miss in terms of control. The traditional PC/mouse controls have been well mapped onto the controller but it does lack some accuracy. Unfortunately this does hamper the gameplay a little and retrospectively, some additional fine tuning was needed.

Even so, the premise behind Quake Arena Arcade has dated considerably well. I thoroughly enjoyed using the railgun and rockets to obliterate my enemies. The game has even managed to keep the original speed of the PC version and this is a very fast game from its silky smooth frame rate to the running around, shooting opponents and just having a blast. It's almost like a racing game but in fact, it's a first person shooter. After around one hour, I was really kicking goals but as usual there is always someone better than you and before I knew it, I was getting my veteran Quake butt handed to me.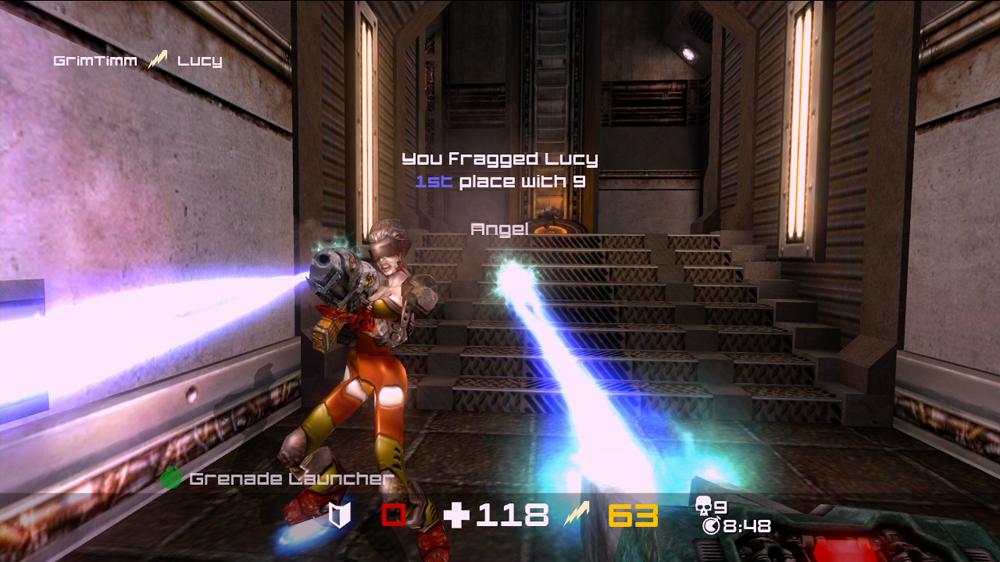 There are a variety of different gaming modes included in this release such as campaign (objective matches) to my favourite, quick match that throws you into the first game available. This is a brilliant option for those wanting a fast match. The menu system has been streamlined with the XBox Live interface, so you don't have to spend precious gaming time clicking between options to find Capture the Flag or some other bloody death match.
Another cool option is that you can include additional bots in your matches which is great to help balance the scales and even today, the bots are skilled opponents. There's also a practice arena that allows you to scope out the various maps and of course challenge the bots with a sliding scale of difficultly. Great for fine tuning your Quake skills.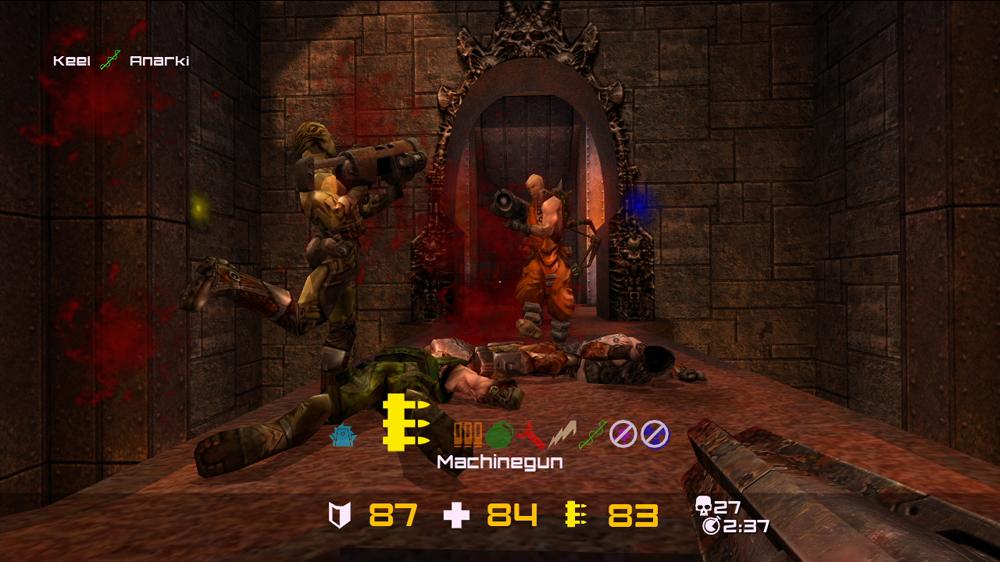 Final Thoughts?

Quake Arena Arcade is filled with a gaming walk down memory lane but more on the bloody gibbs side. There are plenty of online players to match your wits and strategies against and personally, this title is a little expensive on XBox Live, given the dated graphics and at times problematic console controls. However even with these issues, Quake Arena Arcade has this surreal charm to it and really takes first person shooting back to grass roots. If you're a fan of Quake, you really need to definitely check it out but for the modern gamers, this may not be your cup of tea. Interesting to say the least.