Zen Studios has successfully brought the nostalgia of the old pin ball games to the electronic world. The follow up to Pinball FX, pinball FX 2 keeps what was so great about the first title and improves on it in leaps and bounds, bringing a solid gaming experience to the screen. Having not even touched an actual pinball machine for over 30 years, I was more than a little surprised at the memories this game conjured. I tested out several of the game tables and played them through with a big stupid grin on my face.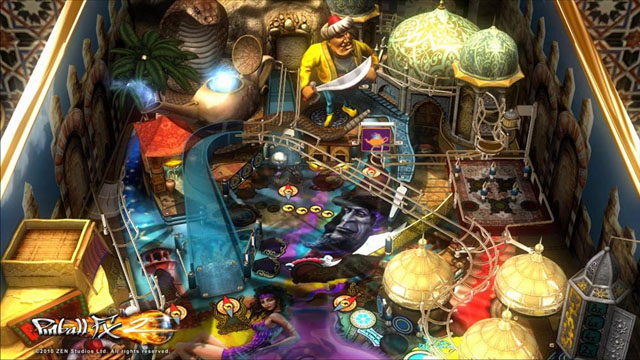 The game is like having access to dozens of arcade pinball machines right on your Xbox 360. The tables are unique and colorful, each one having a different theme. Some of the flipper lay outs are the standard two near the bottom of the table, then there are some tables with a few extra flippers near the top or center of the pinball gaming table. The detail gone into the game is nothing short of spectacular. The lights and animations the sounds, if you have ever played an actual pinball machine, this will bring you back some memories. The physics going on in the game play feels so spot on, it is uncanny.

I have had some experience with other pinball games over the years, with different results. Pinball FX2 is one of those must have games if you love the arcade style of what it has to offer. Oh, better yet, if you already own the first game, the first games tables can be imported over.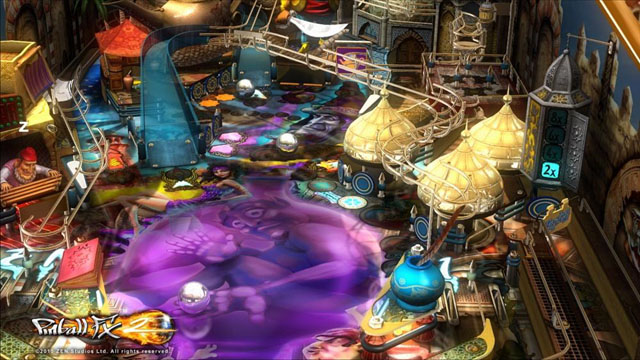 The menus are more than user friendly, all the information is right there for you to see. From player stats, to access to other tables, it is fast and simple. The single player is a blast unto itself. However, if you are old enough to remember the good old days or even have seen a pinball machine, you know these jingling, jangling entertainment pieces offer multiplayer as well, as does its electronic counter part.

Multiplayer is a couple button presses away via online or just with friends via split screen. It is one of those arcade games that can pull double duty as a party game, game night at your house any one?

Have fun play games
Edwin Millheim