Fifa versus Pro Evolution Soccer, both titles have had their fair share of flack but in recent years, the battle for soccer supremacy in the console world has been heating up and this current incarnation of the series is no exception to the rule.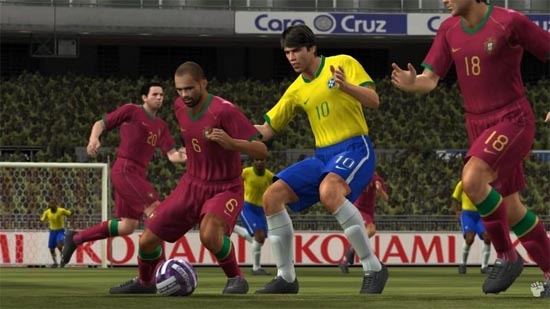 With a variety of new gaming options, XBox Live compatibility and 1-4 players on one console, add in new ball dynamics and the impressive teamvision and this game will really set a new benchmark for the series.
The title contains some great gameplay options and Konami have introduced a new edit mode for the current incarnation which increases the longevity of the title. Whether its playing local and international matches, the usual Master League offerings add content and appeal to the single player game.
There's also Cup and League Modes for less managerially intensive competitions. Although it's XBox Live compatible, the title does suffer from lag issues on occasion but it's still a bonus to the series and is great playing with gamers from around the world.
The gameplay of the title is quite solid on the XBox 360 and the controller has been perfectly mapped. The AI has also been improved for both defensive and offensive which assists the gamer while playing the title thanks to Konami's new teamvision AI which almost makes the title realistic. As per usual, the greatest bonus of the series is the realistic player statistics that also faithfully recreate the real-world players in the game.
Graphically, PES 2008 is a visual treat on the XBox 360 that features some extremely realistic player movements, ball physics and stadium graphics that goes hand in hand with the gameplay. Even when compared to the previous version, the passing and shooting felt far more fluid with player tricks easily being manipulated.
My biggest surprise was how well the players look, although not as polished as the Fifa series, the developers have really gone to new efforts in bringing this title in par with the consoles capabilities. The only downside of the title is the framerate of the title that unfortunately hampers the gameplay with its slowdowns.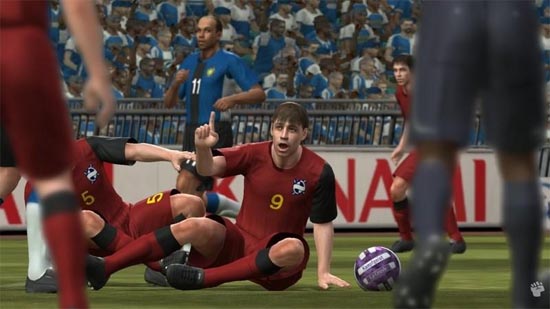 The sound effects are rather apt and the title features the commentators Jon Champion and Mark Lawrenson which flows with the gameplay and rarely cuts between phrases to give almost realistic commentary. The soundtrack of the title also suits the genre but where the game really shines is the gameplay.
In conclusion, PES 2008 is definitely an entertaining soccer that features improved and playable gameplay, brilliant commentary by Champion and Lawrenson and best of all, graphics that almost rival the Fifa series. This current version of Pro Evolution Soccer may be the best there has evern been. Great stuff!