Perfect Dark Zero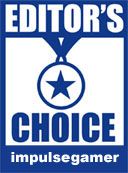 The XBox 360 has released a plethora of extraordinary titles with the majority of first generation games being nothing more than spectacular and the success continues with an XBox exclusive, entitled Perfect Dark Zero. Gamers may remember this sensual secret agent from the original game, Perfect Dark but this time Joanna Dark returns in some of the most awe-inspiring graphics, gameplay and story telling that blurs the boundaries between movies and games.
Game Features
- Engrossing single-player action: Brought to life in startling high definition (HD), a fully interactive world, beautiful graphics, and breathtaking special effects combine with Xbox Live® functionality to provide you with a one-of-a-kind single-player experience.
- Gripping, action-packed storyline: Years before the original Perfect Dark, assume the role of Perfect Agent Joanna Dark in a gripping story, with the action in this sci-fi thriller centered on espionage, conspiracy, and a mysterious global conflict.
- Unparalleled online play via Xbox Live: Perfect Dark Zero delivers unprecedented online action and flexibility, with fully scalable environments, rankings, and more.
- Extraordinary variety of gameplay options: Choose between a story-driven single-player campaign and various multiplayer options, including four-player splitscreen and cooperative action, for infinite replayability.
- Massive arsenal of weapons, gadgets, and vehicles: The game features many of the classic weapons and gadgets from the original game, as well as countless additions. Combat-enabled vehicles including jetpacks, and hovercrafts are also available.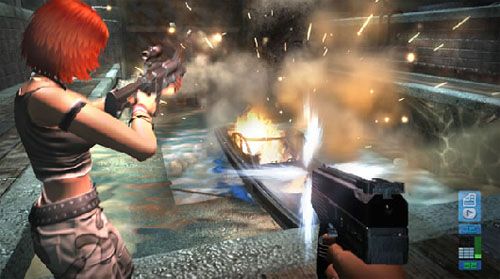 When a secret war breaks out between the shadow corporations of the future, the fate of the entire free world remains on high alert and to make matters even worse, Jack Dark, Joanna's father is unwillingly drawn into the struggle that makes this a personal issue for our sexy secret agent. Intrigue, conspiracies, action and adventure is all included in Perfect Dark Zero that will truly make this game the benchmark of things to come and rather than the seriousness of the Splinter Cell series, this title blends successfully blends together comedy and excitement.
Probably the first thing players will notice about Perfect Dark Zero are the amazing graphics and also realism of our female hero. The introduction of the title has been nicely produced by developers Rare who once again blur the boundaries of game vs. movie and it is almost as if you are watching a James Bond movie but also starring in it. Apart from the James Bond style opening, the title features a futuristic menu system that is accompanied by a space-age musical score that goes hand-in-hand with the storyline.
Fortunately for those who have never played the Perfect Dark series, a tutorial is included to teach gamers not only the control system of the title but also movement, combat and stealth. With that said, the control system is rather precise and there is also an option to invert the control system for those players who prefer the more traditional layout. Joanna can also perform a variety of manoeuvres that are both played in a first and third-person perspective.
For instance, by pressing the "A" button on the controller, Joanna can take cover behind a variety of different objectives that includes walls, boxes and various other nooks and crannies. By taking cover, the player can also use the left analog stick to control the combat crosshairs to easily take out your opponents. Ms Dark can also performs roles, slide down ladders and use a variety of futuristic gadgets to enable her to successfully complete the missions she embarks on.
Fortunately if things get a little confusing, your partner eventually tells your character which way to go by plotting a course to your next intended destination, depending on what difficulty you have set the title.
The combat system of Perfect Dark Zero is rather straightforward with the gamer using a plethora of different guns to take on her nefarious enemies. With that said, the game does take some liberties to the damage system of the game, as the realism takes a back seat to this title. It's John Woo meets Arnold Schwarzenegger but Joanna also has access to another asset that include her fists which can also be used to attack enemies or smash a variety of objects in the game such as boxes and windows.
I must admit that although the control system of Perfect Dark Zero is quite sturdy, it does feature a few annoying bugs that may slightly hamper your enjoyment. For instance, you can only cover against wall or boxes when the game allows you which makes it extremely frustrating if you're already against the wall. Another issue with the control system is that because the game is more John Woo than Splinter Cell, you need to have extremely good handling of the controller because the enemy ducks, runs and even challenges you which means you waste quite a bit of bullets as they run around. But then again, this may be intended by the developers.
As with most console created games, Perfect Dark also has no save feature but fortunately the title saves between missions and also at set save points during the game but I must admit that in 2006, all games should have the option of saving anywhere.
Apart from an in-depth single player mode, Perfect Dark Zero also offers online play and even a cooperative mode for some extremely entertaining gameplay. If gamers are still looking for more excitement, the game also boasts a four-player splitscreen and cooperative mode that unleashes a wide gamut of challenges for players. How's that for replayabilty?
Graphically, Perfect Dark Zero is a visual masterpiece on the XBox 360 that features state of the art graphics, high definition support and some of the most amazing special effects (bump mapping, lighting, texture shading) that really draws you into this title. Joanna Dark has also been beautifully designed, although looking on the cartoon side, she still moves with a realism that one cannot but help appreciate.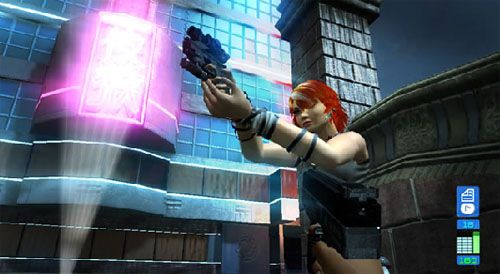 The background environments have all been professionally designed and whether you're trying to break into a mainframe or run through the streets of Hong Kong, you will find yourself getting immersed into this title in no time. Apart from the visual treats such as reflective surfaces and Hollywood style explosions, Perfect Dark Zero also features a variety of futuristic pieces of equipment from jetpacks and goggles to give you that true super agent experience.
As with the graphics, the sound effects are first class and match that with some professional voice acting and a James Bond style soundtrack of the future, everything has been flawlessly implemented into this title.
In conclusion, Perfect Dark Zero is the perfect game for the XBox 360, even though there are a few glitches with the control system but the extraordinary graphics, almost "perfect" gameplay and engaging storyline with great replay value, what you still doing here reading this review, go buy this game or rent it! Highly Recommended
- Players 1-4
- Co-op
- Dolby 5.1 Surround
- Custom Soundtracks
- HDTV 1080i
- Storage Device
- Players 2-32
- Xbox Live Scoreboard
- Voice
- Xbox Live Aware
- All Xbox 360 games support high-definition resolutions up to 720p and 1080i