Red River is the next instalment of the popular Operation Flashpoint series from Codemasters that really challenges the first person genre. Just like ArmA 2, Codemasters aims for a realistic first person shooter experience that puts the worlds superpowers on high alert due to a civil war in the Islamic Republic of Tajikistan.
As self-made peace keepers of the world, the United States have sent an elite force of soldiers to help smooth the situation but when China discovers their involvement, they believe that the Americans have ulterior motives which further adds to the conflict in this corner of the world. Interestingly enough, the story of Operation Flashpoint with its twinges of Tom Clancy is actually a decent enough story and it's actually quite a refreshing change from aliens and zombies.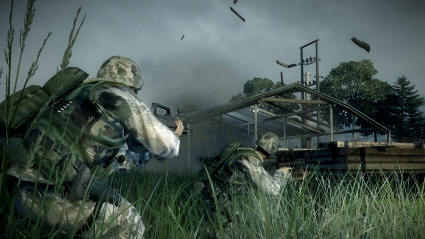 Just like Call of Duty, there is even an experience system incorporated into the game which allows your characters to level up with one of four classes that include Rifleman, Grenadier, Scout and Auto-Rifleman. Each class has their pros and cons plus a tech-tree. This system is a little light in terms of content but it does work. After each mission, you are awarded a medal from bronze to gold and the better you perform, the more experience you will gain.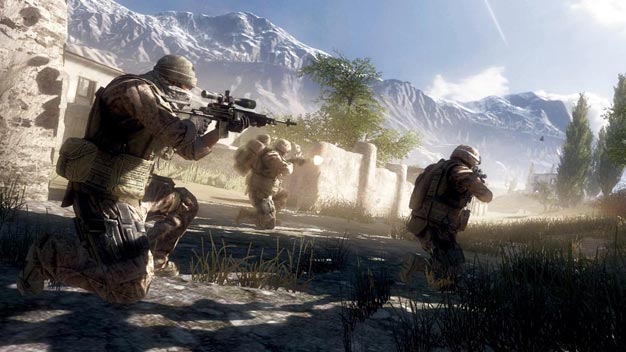 With two gameplay modes that include Campaign and Fire Team Engagements, Red River will give most veteran first person shooter lovers a challenge as they take on their enemies. Campaign mode for me was the highlight of the game as you join your squad of marines, lead by the enigmatic Staff Sergeant Knox to show your enemies what it means to be an American "peacekeeper". All kidding aside, Red River features all your classic military clichés to add to the experience. Just be warned, your Knox has a very vulgar mouth!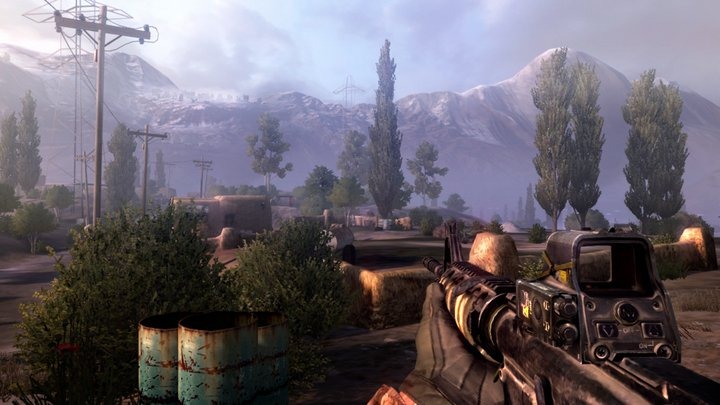 Even though the game uses the standard first person shooter archetype, the campaign mode has a variety of missions that does enhance the gameplay as you make your way from start to finish. The other mode, Fire-team Engagements is where the multiplayer action takes which uses modified maps from the campaign mode and changes the familiar multiplayer modes like Combat Sweep which is basically an elimination mode that requires you to kill everyone or Last Stand which is modified hoard mode. The best part of online is the co-operative play as opposed to the single-player which is still not perfect and generally once again, leaves most of the work up to the player.
There are however some fun guns to be used in Red River but as this gamer borders on realism... the sniper is the bomb! Missions in single-player can be a little long, especially when sitting in vehicles which seems like to draw on and on. Fights are quite slow and don't expect Halo type battles because you need to take your time or you'll be finding yourself with a bullet in the head. There's some great elements of tension employed in the game, in both single-player and multiplayer.

Graphically, the title may not be as graphically impressive as Call of Duty: Black Ops but Red River does have its moments which looks not bad on the XBox 360, especially on FULL HD. All the characters move well and the environments, special effects and interaction have been well implemented. However after seeing the facial feature technology from L.A. Noire, it's very hard going back to the zombie like faces. Even so, Red River uses some very impressive lighting effects, especially with the weather. Add in decent voice acting, lots of sounds, especially explosions and the colourful language of Knox plus a Hollywood faux soundtrack and the title comes together rather well.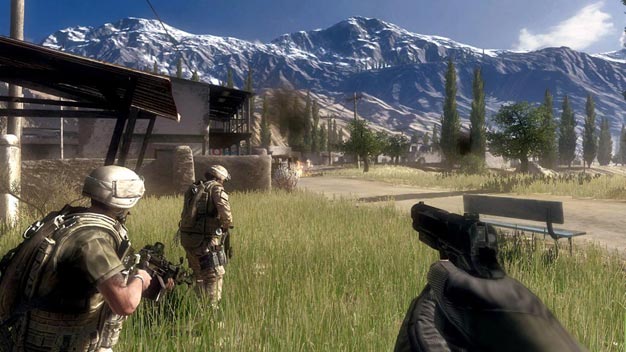 In conclusion, Operation Flashpoint: Red River is an interesting game that fits somewhere between Call of Duty: Black Ops and ArmA II. The game has been consoled down which is not a bad thing because the control system works quite well on the XBox 360. The single-player game is a little lacklustre but the developers should be commended on the realism incorporated into the game. However where it does shine is by playing online and with more DLC coming soon, this game might keep quite a few busy in the coming months.